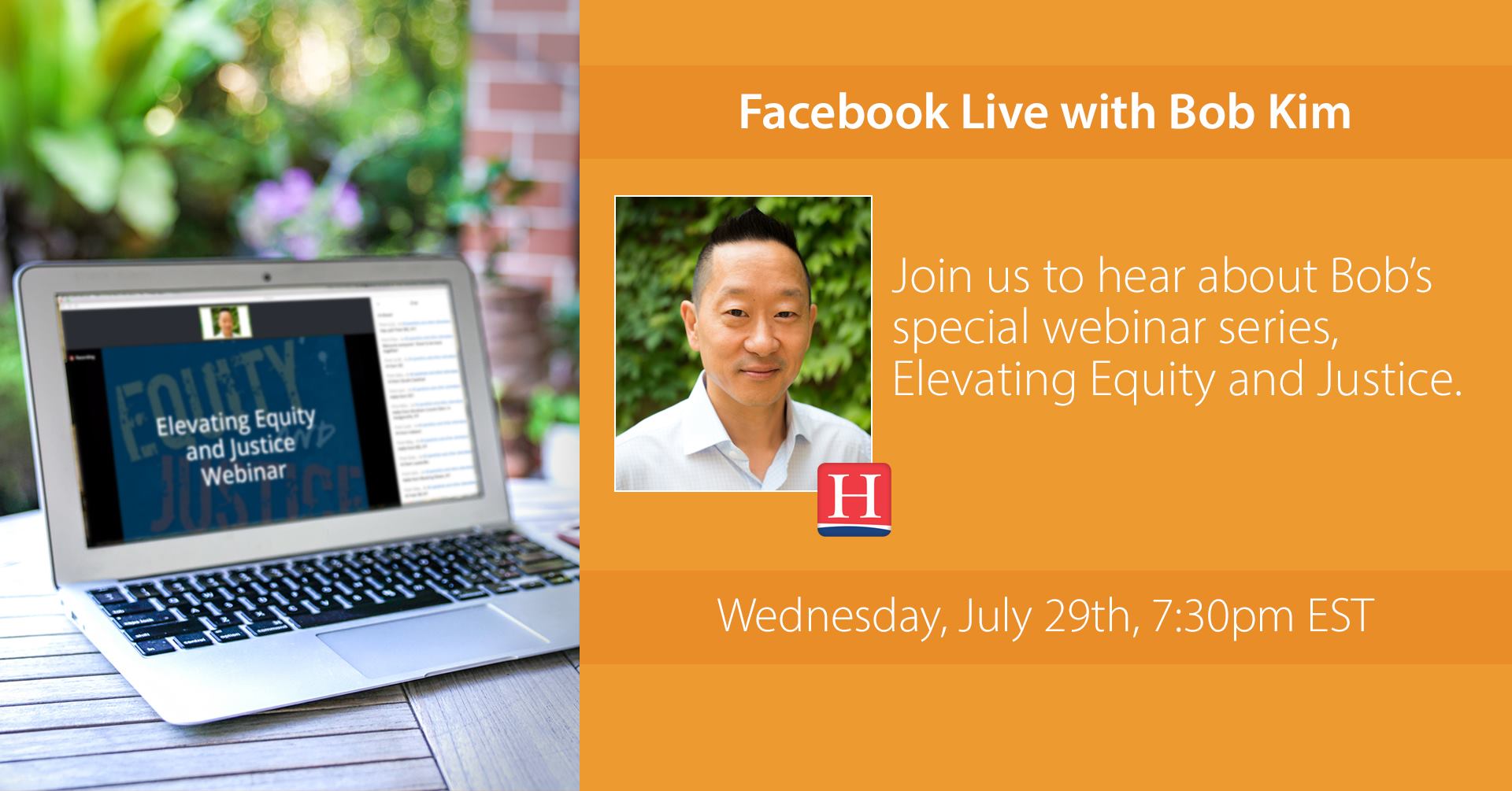 On Wednesday, July 29th, we were joined by Heinemann author Robert Kim for a special Facebook live event where Bob discussed his upcoming webinar series, Elevating Equity and Justice. You can watch the video below to learn more about Bob, his work, and his upcoming webinar series.

In his book Elevating Equity and Justice, Bob takes a deep dive into ten United States Supreme Court civil rights cases that directly impact schools, teaching, and equity and justice for students. He provides a summary of each case, the implications for educators and schools, tips for how to introduce the case and related topics with students, and additional resources to further your knowledge.
In this webinar series, Bob will connect several cases described in Elevating Equity and Justice to key developments in 2020: the COVID-19 pandemic, Black Lives Matter, Title IX, and recent U.S. Supreme Court cases involving DACA, LGBTQ rights, and other civil rights topics impacting students and educators.
This webinar series will be offered in three parts from August 11-28, 2020. Learn more about the series during Bob's Facebook live, and sign up below!
---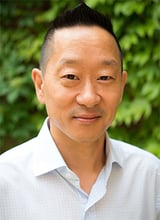 Robert (Bob) Kim is a leading expert in education law and policy in the United States.
A former civil rights attorney, Bob is the co-author of Education and the Law, 5thed. and Legal Issues in Education: Rights and Responsibilities in U.S. Public Schools Today (West Academic Publishing, 2019 & 2017). He also wrote Let's Get Real: Lessons and Activities to Address Name-calling & Bullying (Groundspark, 2004) and has advised thousands of educators on civil rights and school climate issues in public schools.
Bob currently serves as an education adviser and consultant on civil rights and equity issues. Through 2019, he was the William T. Grant Distinguished Fellow at Rutgers University, where he conducted research on school finance and education equity in U.S. public schools.
From 2011 through 2016, he served in the Obama Administration as Deputy Assistant Secretary in the U.S. Department of Education Office for Civil Rights, which enforces federal civil rights laws in K-12 and postsecondary institutions nationwide.
He has also served as a senior policy analyst at the National Education Association, where he advised school personnel on human and civil rights issues and worked to replace the No Child Left Behind Act.
Earlier in his career, as a staff attorney at the American Civil Liberties Union of Northern California, Bob engaged in litigation and advocacy pertaining to race, criminal and juvenile justice, bullying and harassment, LGBT rights, and student rights.
Bob holds a BA from Williams College and an JD from Boston College Law School.
You can find Bob on Twitter @bob__kim