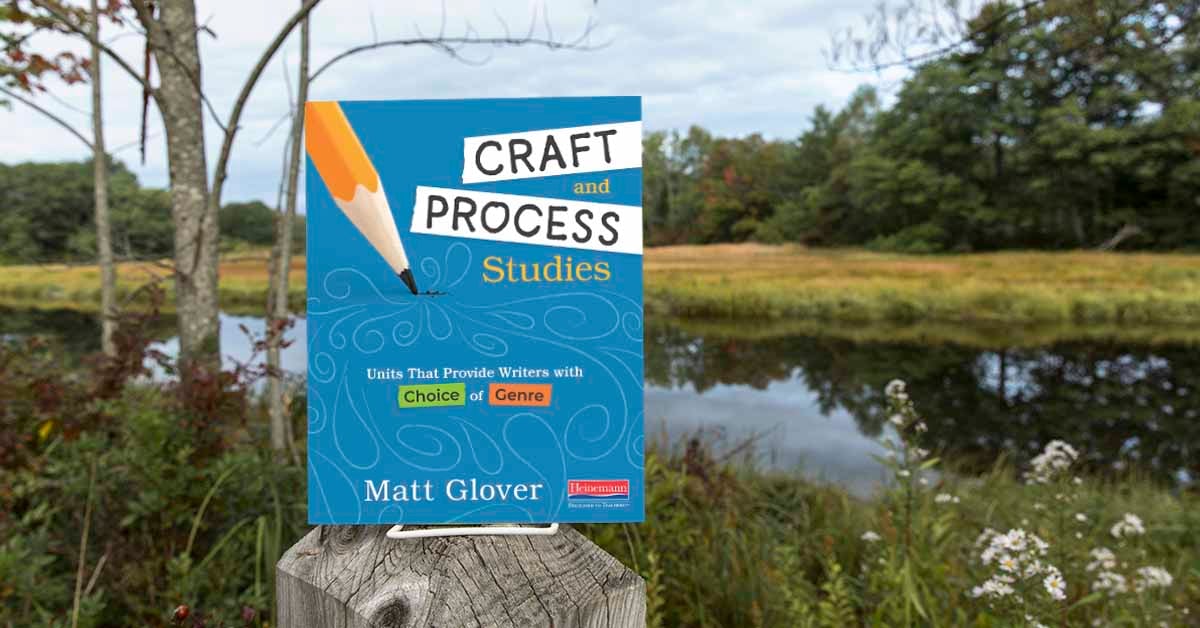 Writing workshop is about studying significant ideas that help children become better writers. Imagine for a moment all the things we could study toward this end. We could study how authors write in a particular genre and how the genre works. We could study realistic fiction stories, informational books, commentaries, feature articles, poetry, how-to books or articles, fantasy, literary nonfiction, and on and on. If we can build a stack of pieces of writing in the same genre, then we can study their characteristics and how authors create them.
We could study any aspect of crafting texts well. We could study how authors use punctuation, structure, paragraphing, and illustrations to engage their reader in any genre. We could study how one author crafts their texts (author study) or study how authors choose what genre to write in. These studies are focused on the qualities of good writing that cut across genres.
We could also study the processes that authors go through as they write. We could study how they find ideas, or plan, or revise. We could study how to be self-directed in writing workshop, find meaningful projects, or talk with others about our writing. These studies are focused on what writers do as they work toward creating finished pieces. Evidence of this work can be less visible, since we can't always see the process that leads to finished pieces. So, in addition to looking at writing, it's important to seek out additional sources of information, such as conversations with students and student reflections on how the process informed their writing.
To support children in becoming strong, confident writers, we need to engage them in different types of meaningful studies within and across grade levels. That means we need to elevate craft and process studies to the level of genre studies because all three carry equal importance.
…
There are three different types of units: craft studies, process studies, and genre studies. In a craft study, the focus is on what appears on the page and how authors use techniques to make their writing clear and engaging. We can see evidence of craft on the page. In a process study, we examine how authors create pieces of writing. We can't necessarily see the process, but we can see the result of the process in their writing. For example, we can't see the author's revision process in a published piece of writing, though we can see the strong writing that came to be as a result of revising.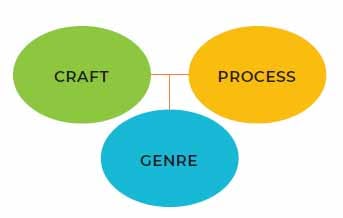 Genre studies can be described as the marriage of craft studies and process studies
(Ray 2006). When we study a genre, we study both the process authors use to write in a
particular genre and the craft they used in the genre. Craft and process studies are every bit as valuable as genre studies. In addition to providing the increased engagement of genre choice, craft and process studies involve thinking work that is just as rigorous as
that in a genre study. Strong craft and process studies are built around clear unit goals and
result in pieces of writing that show what students have learned.
If we're accustomed to teaching mostly genre studies, the predictable pathway of a genre study can be comforting. You've been there before, you know where the obstacles are, and you know how to get to the end. If you're less familiar with craft studies and process studies, teaching them can at first feel like walking on a path in a forest you've never been in before. You don't know where the challenges are or exactly how the journey will unfold. But without trying a new path, you can't discover something new. Fortunately, as soon as you've made the journey once or twice, this path will feel every bit as familiar and easy to travel as any other.
…
The above has been adapted from Craft and Process Studies. Learn more at Heinemann.com
---
Follow us on Instagram @heinemannpub to stay up to date on the latest books, your favorite authors, and upcoming events!
---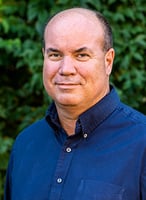 Matt Glover has been a teacher, principal, and consultant for over 30 years. He is the author and co-author of many Heinemann titles including I Am Reading, Engaging Young Writers, Projecting Possibilities for Writers, Already Ready, and Watch Katie and Matt…Sit Down and Teach Up, a video- enhanced ebook. Matt was also co-editor with Ellin Oliver Keene of a best-selling collection of essays, The Teacher You Want to Be.
An international literacy consultant, Matt frequently speaks on topics related to nurturing writers of all ages, early reading, and supporting children's intellectual development.
Follow him on Twitter @Mattglover123