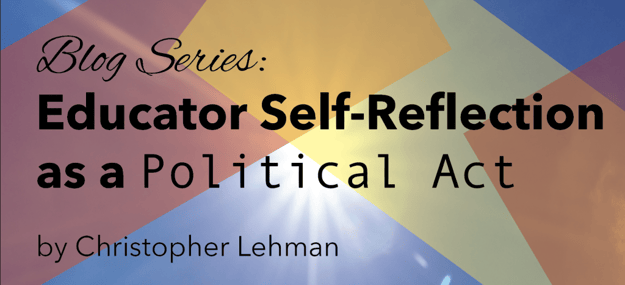 To kick off our month-long webinar series for the new school year, Heinemann is featuring a "Classroom Essentials for Right Now" back to school blog series written by Heinemann author Christopher Lehman and his colleagues from The Educator Collaborative. Each blog offers practical, heartfelt advice on how to start the year off right. From being a thoughtful, reflective practitioner to creating a joyful community of learners, honoring student voice and choice. How do I choose the right books? How do I help my students become better writers? What do I do about grades? Join us starting this week as Chris and his colleagues share their "Classroom Essentials for Right Now." In part two of Chris' series, he reminds us our children are still calling to us.
Educator Self-Reflection as a Political Act

Part Two: Challenging the World Outside

Written by Christopher Lehman
In Part One, we looked inward to reflect on our personal mission. In this post, we will look critically at our beliefs and actions.
What I most want to remind you today, here near the start of the school year, is that our children not only called you to this profession, they are still calling you. In fact, they are calling you, calling all of us, more loudly than ever.
When lightening strikes and thunder rumbles, children run to an adult's bedside. They look to those who love them to help them weather the storm.
One of the first ways to begin is likely not deciding what our students can do, but first focus on what we should do. Starting with self-reflection may be the most important political act you take up, right now. It may be the most important action that can support our children through the downpour and help them build a brighter world for us all.
What to reflect on:

In Part 3 of this series, I'll share a new tool we have developed at The Educator Collaborative to help you quickly determine some areas, like these, to focus your reflection on.
♦ ♦ ♦ ♦
For more information, and to join Chris and his colleagues form The Educator Collaborative in a live online PD series this month, click here (and check back tomorrow for part three in Chris' blog series):
♦ ♦ ♦ ♦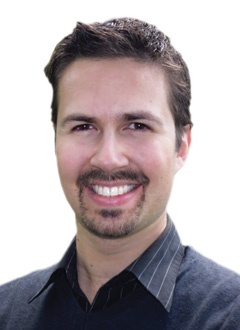 Christopher Lehman is the Founding Director of The Educator Collaborative. He is the author of several popular Heinemann titles, including Falling in Love With Close Reading. He is an international speaker, consultant, and New York Times best-selling author. He holds degrees from UW-Madison, NYU and Teachers College, Columbia University. Chris has been a middle-school teacher; a high-school teacher; a literacy coach; and a Senior Staff Developer with the Teachers College Reading and Writing Project at Columbia University. Now with The Educator Collaborative, he is working to innovate the ways educators learn in-person and online, providing opportunities for teachers, coaches, and administrators to share their expertise so students can hold their brightest futures. Chris can be reached at TheEducatorCollaborative.com or on Twitter at @iChrisLehman.