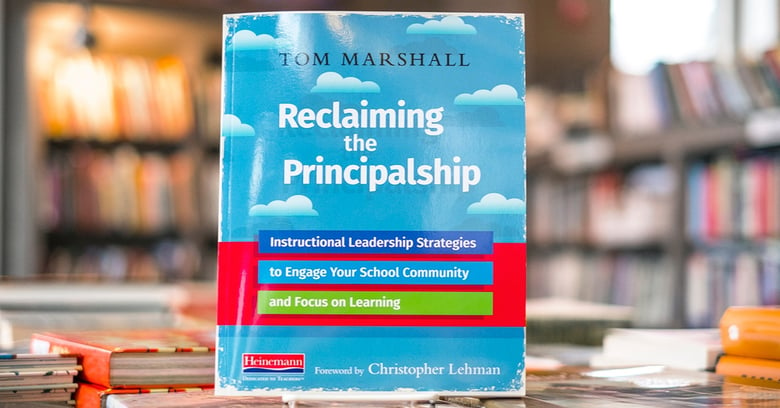 Families drop their children off at school each day on the promise and prayer that we will make their children's lives greater than their own. Every parent, every guardian wants this. As the hands separate and car doors, bus doors, or school doors close, we are given each family's absolute, greatest gift. We are entrusted with this mighty wish. We become a vessel of hope. The most talented leaders I know are driven to cultivate this hope and promise across their school community. This work is not simple. It means keeping the transactional duties that grow like invasive weeds at bay. It means focusing the greatest time, patience and fertile soil on growing every classroom, every staff member, every leader, into the greatest versions of themselves.
Ancient forests of Douglas Firs and Redwoods have thrived for hundreds, often thousands, of years because well below the surface, deep within the earth, they form a connected community of nutrient sharing. Emerging research is revealing vast networks of overlapping root systems, fungi, and organic materials that funnel nourishment from tree to tree. When we stand at one of these massive trunks and gaze up at their tremendous height, it is the rich life beneath our feet that allow them to flourish. As the poet, Aimee Nezhukumatathil writes: "The secret of soil is that it is alive."
Who benefits most from these connections below-the-surface? The saplings. Growing just inches above the forest floor, largely in shadow, the youngest of these ancient conifers are at the greatest risk of not surviving. So, below the earth, ancient trees hold one another's outstretched hands. It appears trees connect to one another so they can funnel the greatest percentage of nutrients to their saplings. Across their organic, underground networks, life-sustaining food is passed between adults and out to children. Together, they advance the next generation.
When my friend Tom Marshall first invited me to visit his school in Paramus, NJ, he did so with pride. I think he literally used the words: "I am so proud." I stopped by after a day with a nearby district and together we walked the halls. As educators do, teachers were still in the building well into the afternoon: planning together, tutoring students, or setting up for the next day. Every room we walked into—every room—Tom gushed:
"Can you show Chris the supply room you advocated for? Chris, this is amazing!"
"Tell Chris about what you're working on in writing. Chris, you won't believe this."
"Chris, this teacher has created a system the rest of the staff can't stop talking about."
In turn, teachers talked about their students, their work, and their colleagues with the same awe. I heard in their voices echoes of Tom's energy. Or maybe, it was in his I heard echoes of theirs:
"I am so proud of this student, you won't believe what a breakthrough he's made!"
"My colleague is so brilliant, she came up with this idea and I borrowed it."
"Tom asked this amazing question and we just took off."
Tom Marshall is one of those leaders who understands that the full promise of a school building, a school district, and of our profession, is only realized through building deep and lasting connections, well below the surface. Connections that nourish every member of the community.
His ability to create and nurture these networks of possibility is breathtaking. While always purposeful and mission-driven, they appear to grow as organically as a tree line creeps up a mountain side. He has helped develop a thriving school and district community; an ever-growing series of annual Paramus Summer Literacy Institutes that draw speakers and participants from across the country; a network of school leaders focused on improving literacy called the New Jersey Literacy Leaders' Network. Each is fueled by and filled with the hopes, concerns, learning and beliefs of their members' communities.
Now, through this gift of Reclaiming the Principalship, Tom is helping us all build these rich connections across our own communities, ones that can thrive below-the-surface and raise ourselves and our children higher.
Tom writes as he leads, with a full heart, clarity of purpose, and a humble brilliance. As chapters unfold it is clear how tendrils have grown to and through the work in these pages. It is a book grounded in his own deep knowledge of literacy and literacy leadership, polished by long-standing networks of learning with others, and—as Tom always does—one that celebrates, with his infectious joy and wonder, the voices of adults and children.
This is a book I want in every leader's hands. I want it in your hands because yours is a too often solitary, too often weight-of-the-world-heavy role. I want it in your hands because, somehow, despite the struggles and frustrations, you fight every day to get us all to the hope and promise of education. The practices described in Reclaiming the Principalship will give energy, hope, and deeper literacy learning to you and your community because they will be made of your community.
Ecology Researcher Dr. Suzanne Simard says of ancient trees' self-organizing networks: "it's those relationships that really build the forest." When a child leaves their family each day and walks through our doors it is our connections to one another—the ways we learn together, think together, grow together—that nurture us so we may see our children, all children, thrive beyond our wildest dreams. —Christopher Lehman.
…
Learn more about Reclaiming the Principalship at Heinemann.com
---
Follow us on Instagram @heinemannpub to stay up to date on the latest books, your favorite authors, and upcoming events!
---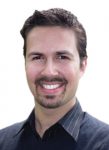 Christopher Lehman is the Founding Director of The Educator Collaborative, a think tank and educational consulting organization working to innovate the ways educators learn together. He is an international speaker, education consultant, and New York Times best-selling author.
His books include: Falling In Love With Close Reading with Kate Roberts; Energize Research Reading and Writing; Pathways to the Common Core with Lucy Calkins and Mary Ehrenworth; and A Quick Guide to Reviving Disengaged Writers. His articles and interviews have appeared in many publications and popular blogs including Voices in the Middle, SmartBrief, EdWeek, Choice Literacy, and Talks with Teachers.
Chris has been a middle-school teacher, a high-school teacher, a literacy coach, and Senior Staff Developer with the Teachers College Reading and Writing Project at Columbia University.
---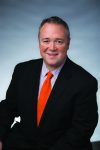 Tom Marshall is a former teacher and staff developer at the Teachers College Reading and Writing Project. He is currently the principal of Stony Lane Elementary School in Paramus, New Jersey.
Tom runs a course for literacy coaches from around New Jersey, coordinates the Littogether Teacher Leader Project, and is the founder of the New Jersey Literacy Leaders' Network, a learning group of over 150 educational leaders who meet to study ways to supervise and support best practices in literacy instruction. You can find him online at http://www.littogether.com and on twitter at @TomLitTogether.