Written by Pamela Taylor Foley
Heinemann Resource Support Representative
Tracy Donich is the curriculum director for the Trevor-Wilmot School District, in Wisconsin. Before joining Trevor-Wilmot, Mrs. Donich was a Robinwood Elementary classroom teacher (thirteen years), Franklin Public Schools' programming coordinator for gifted and talented students (five years), and curriculum director for the Beloit School District. Her goal is "to facilitate a safe school environment that provides rigorous and responsive education to meet the needs of each student."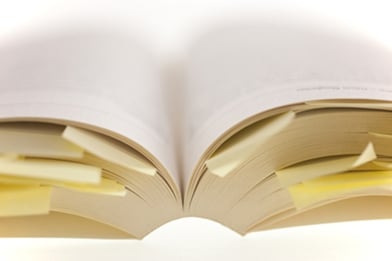 When I asked Tracy what her favorite Heinemann resource was, she responded:
"My favorite resource as a curriculum director is Best Practice. It provides a wonderful picture of what good instruction and classroom management looks like, breaking it down by content area so everyone can own these practices—look at and reflect on what they're doing in their classroom and how they can personalize their instruction for their students to make it very powerful.
"Last year our school conducted a formal study of the book in which we thought about the many things teachers have to do and work for with their students and how we can put the powerful practices that others have researched into play instead of redesigning the wheel. The book helped us see what is and is not acceptable in our classrooms and how we can make the biggest difference in the time we have with our students."
Could Best Practice be the focus of your next book study? The 4th edition is the ultimate guide to teaching excellence. Its framework of seven best practice structures implemented via cutting-edge classroom strategies has proved successful in all grades and subject areas. BP4 creates common ground for teachers, leaders, and principals by recommending practices drawn from the latest scientific research, professional consensus, and the innovative classrooms of exemplary teachers. This new educational era demands highly effective, high-quality instruction that makes a difference for students. Fortunately, with Zemelman, Daniels, and Hyde's help, every educator can be a world-class, life-changing teacher—a Best Practice teacher.
Read a sample chapter here.
About the author: Pamela is a Resource Support Representative at Heinemann. She has ten years of publishing industry experience. Pamela is pleased to work with our customers in the upper Midwest out to the Pacific Northwest.
Contact her here: Pamela.Foley@Heinemann.com