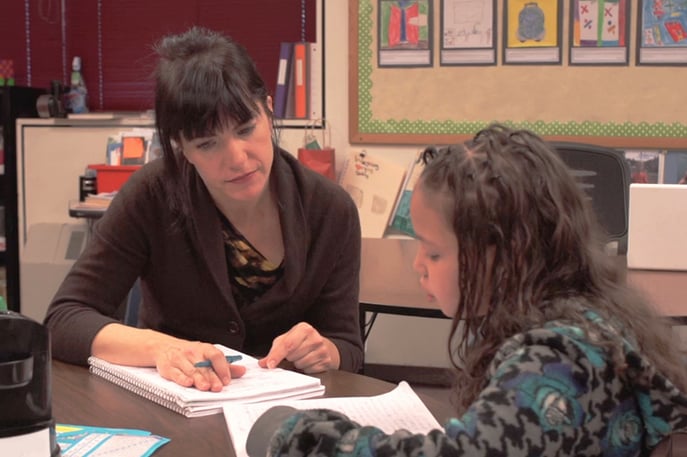 A good demonstration is specific, focused, and clear. Thinking aloud while demonstrating is an important way to show not just what we are doing but also how we are doing it. Modeling is not the same as demonstrating. Modeling is an important part of high-quality teaching, but in a focused strategy lesson, demonstrating is more effective.
In this clip from her On-Demand Course, Introduction to Writing Workshop, Stephanie Parsons begins a demonstration lesson to help fifth graders who are just beginning an essay unit to collect ideas for possible thesis statements.

Stephanie shows her vulnerability by sharing her notebook and process for collecting ideas with this in mind: "What matters a lot to me?" As the session continues, we learn more about the different kinds of teaching that happen in a variety of contexts in writer's workshop.