Veteran teacher and author Colleen Cruz has seen it all in the writing classroom—and she's got something to admit: this is hard work. Real hard. In her new book The Unstoppable Writing Teacher she takes on the common concerns, struggles, and roadblocks that we all face in writing instruction and helps us engage in the process of problem solving each one.
In this video, Colleen Cruz offers a refreshing and honest truth: writing is hard. But there's something exciting about facing this challenge. How do teachers prepare students for it?
Ready to tackle your challenges in writing instruction this year? Join us in our 3-part webinar series with Colleen Cruz to get the ideas, energy, and support you need. Click to register now—we begin September 27th!

♦ ♦ ♦ ♦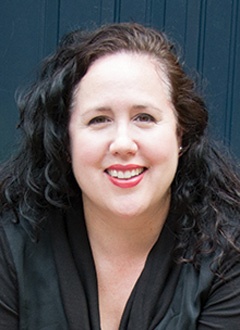 In addition to being the author of The Unstoppable Writing Teacher, M. Colleen Cruz is the author of several other titles for teachers, including Independent Writing and A Quick Guide to Helping Struggling Writers, as well as the author of the young adult novel Border Crossing, a Tomás Rivera Mexican American Children's Book Award Finalist. Colleen was a classroom teacher in general education and inclusive settings before joining the Teachers College Reading and Writing Project where she is Senior Lead Staff Developer. Colleen presently supports schools, teachers and their students nationally and internationally as a literacy consultant.