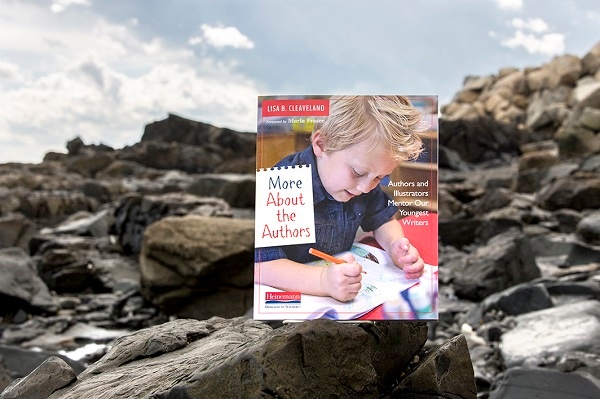 This is not your typical book on mentor texts. Lisa Cleaveland will show you why in her classroom authors and illustrators do the mentoring, not their texts. While this may seem like mere semantics, it's actually a singularly powerful instructional shift. "Books don't make themselves," writes Lisa, "authors and illustrators do, and my students know this because they make books too." Here Lisa explains the need for this newest book.
by Lisa Cleaveland
If you are familiar with About the Authors, you may wonder why More About the Authors is necessary. Let me explain a few ways this book extends the work of that one. First, this book is razor sharp in directing attention to mentors in the primary writing workshop. While About the Authors presents an overview of the writing workshop as a whole, this book focuses on a single, incredibly powerful teaching tool. Having a focus like this allows me to go into a lot more depth in the exact spot where there is so much depth to be had.
Related to this, in the years since About the Authors was published, many teachers I've worked with have commented on how I approach teaching differently than they have been trained to approach it. As best I can tell, the difference comes down to the role that mentors play in my teaching. More About the Authors has been written as a response to this, as a way to help readers understand more deeply the differences they see—from my decision to turn modeling over to mentors, to my decisions about paper and color, to the amount of time I spend teaching into what students notice in a mentor's work.
I found myself having to rethink my teaching in important ways to support children who were developmentally very different from first graders.

Another difference has to do with a change in my teaching. A couple of years after About the Authors was published, I left my first grade teaching position and went back to teaching kindergarten where I had started my career years before. Even though children were only a year younger, I found myself having to rethink my teaching in important ways to support children who were developmentally very different from first graders. Because most children attend kindergarten in my home state, all my first graders had experience as readers and writers, but for many of my kindergartners, it is their first time in school. They are much less experienced and need even more support from mentors who can help them see how to make meaning with pictures as well as words. More About the Authors extends About the Authors by including illustrators as men­tors across the year instead of in a single study.
Finally, the more in More About the Authors represents the new learning I have developed since the first book came out more than ten years ago. While literature certainly plays a huge part in the teaching described in our earlier book, the idea of "finding writing mentors" is confined to a single unit of study possibility. What I have realized in the years since is that it's all about finding mentors for writing and illustrating. Every study, whether about craft or genre or process, is about finding mentors. I spent years becoming clear about—and able to explain—why the expres­sion mentor texts didn't feel right to me. I spent more years figuring out what a prac­tical difference it makes in teaching to shift the focus from texts to people when it comes to mentors. This book represents that new learning.
My hope is that More About the Authors will really feel like more to you and that it will help you to see new possibilities for the young authors and illustrators you teach. Before we head out on that journey, let's take one more peek inside an Ivy Jones book so we're clear on where this journey is meant to take us. The book is a classic "the time I went to" sort of book, titled The Time Me and Macy and Mom Went to the Hotel (see the image below).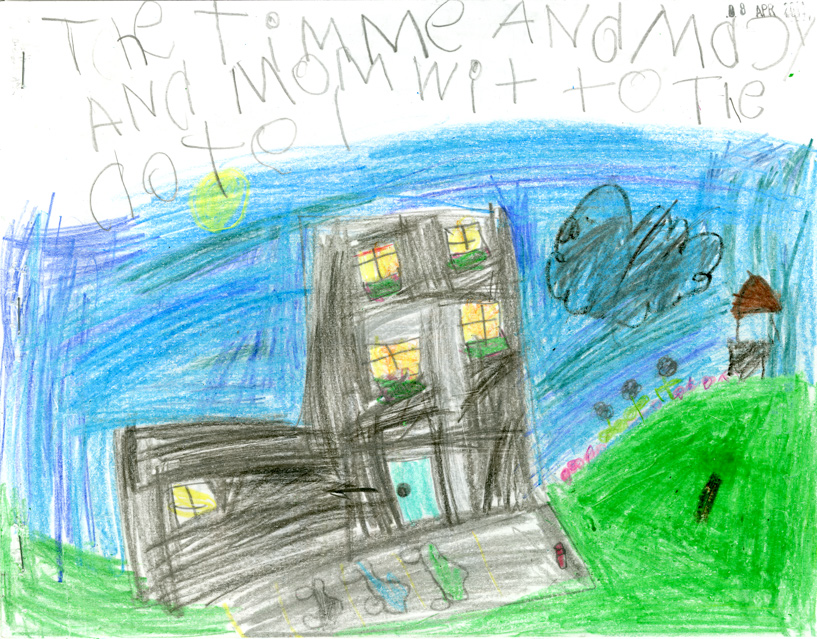 First, just look at the cover and imagine the writer and illustrator who created it. Imagine the time it took to create a cover that's so beautiful to look at. Think about how, in spending this time and taking this care, Ivy is doing exactly what Lucy Calkins (1994) says she does when she writes—holding what she finds in her life in her hands and declaring it a treasure. The topic is a treasure, but so is every­thing about how Ivy brings this trip to life in her book. A single-page spread says it all (see image below).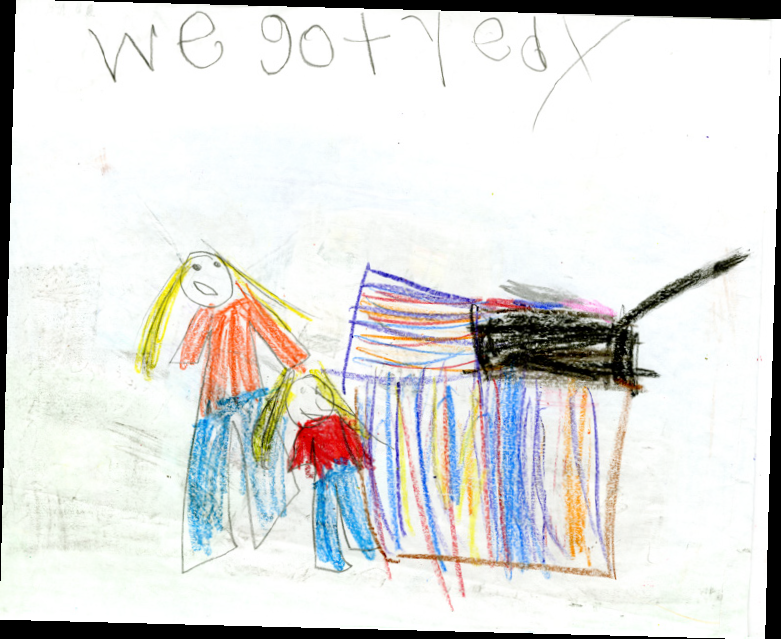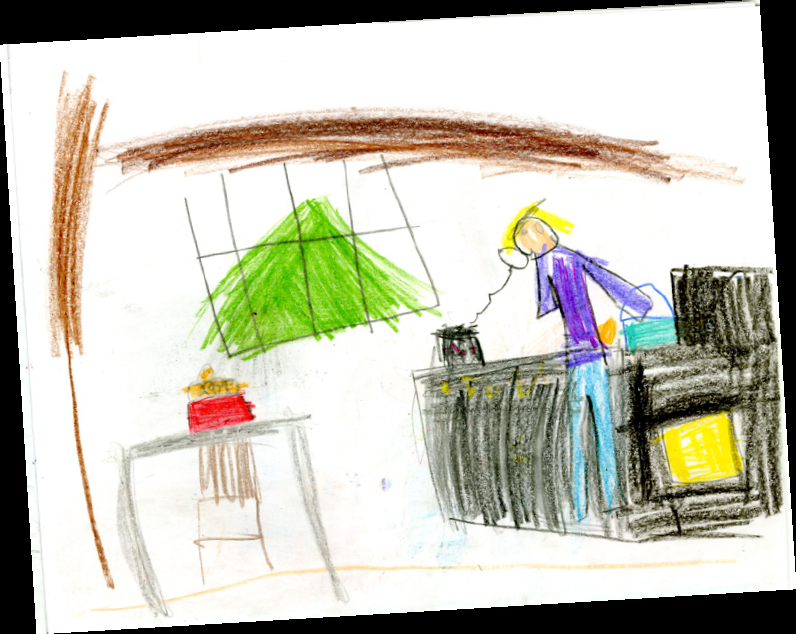 The scene shows Ivy and her mom and Macy getting ready to leave, and the detail Ivy captures here is remarkable. The difference in height in the two girls. The black suitcase open on the striped bedspread, both real-as-can-be details from her life. The layout of the kitchen, the mountain outside the window, the mom on the phone taking care of last-minute details. Even the blue purse in the mom's hand. All real. This is not, after all, just another book about a trip. This is a real treasure from a real child. And because I see so clearly that there is a child's life behind this book, I have a responsibility to help Ivy and her classmates understand there is a life behind every book.
♦ ♦ ♦ ♦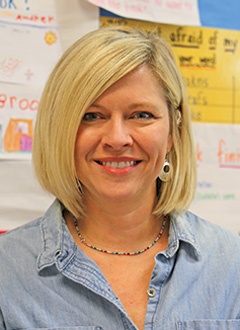 Lisa Cleaveland is the 2002 recipient of the prestigious NCTE/Donald H. Graves Award for Excellence in the Teaching of Writing, and is a first-grade teacher at Jonathan Valley Elementary School in Waynesville, North Carolina.