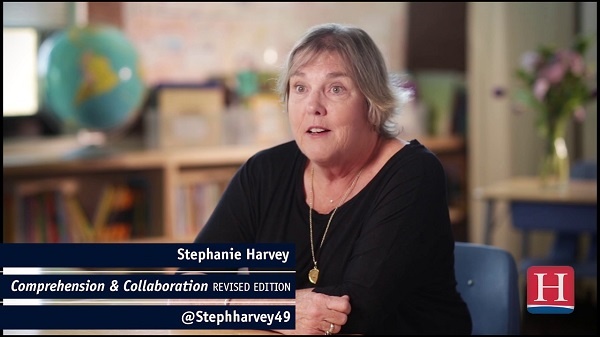 In the new and revised edition of Comprehension and Collaboration, Stephanie Harvey and Harvey "Smokey" Daniels share inquiry units of increasing richness with all the teaching and planning resources you need.
In today's blog, coauthor Stephanie considers the modern demand that students spend more time in small groups.
Studies recommend that students spend 60–70 percent of their day working in small groups, and the revised edition of Comprehension and Collaboration stresses this. Watch Steph below explain more:
Thanks for reporting a problem. We'll attach technical data about this session to help us figure out the issue. Which of these best describes the problem?
Any other details or context?
message
♦ ♦ ♦ ♦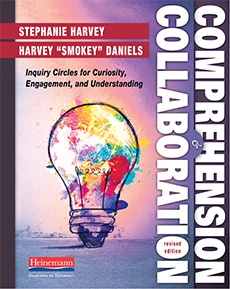 Comprehension and Collaboration, Revised Edition ships in late June. Get pre-publication savings with coupon code CANDC2.
Stephanie Harvey has spent her career teaching and learning about reading and writing. Harvey "Smokey" Daniels has been a city and suburban classroom teacher and a college professor, and now works as a national consultant and author on literacy education.
Click here to view our official page for Comprehension and Collaboration, Revised Edition