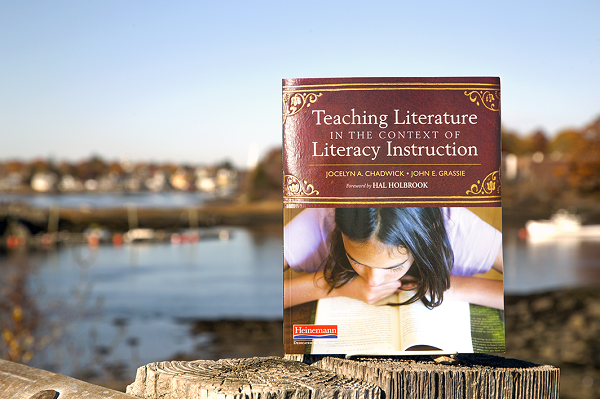 In Teaching Literature In The Context Of Literacy Instruction, coauthors Jocelyn Chadwick and John Grassie explore how the familiar literature we love can be taught in a way that not only engages students but does so within the context of literacy instruction, reflecting the needs of today's classrooms. They address complex questions secondary English teachers wrangle with daily: Where does literature live within the Common Core's mandates? How can we embrace informational texts in our literature classrooms? And most importantly, how can we help students recognize that canonical works are relevant to them?
Engagement: "Backing Into the Classics"

By Jocelyn Chadwick and John Grassie
Explore, discover, listen, inquire, risk—these verbs describe the tools our ELA instructional toolboxes must contain for literacy instruction in the 21st century—an active, protean, nontraditional, innovative, "multi-pathway" approach, always attentive to our students as audience.
After acknowledging what can be the "so what?" or "why should I care?" reaction from our students, we must next explore how best to re-think our approaches to engaging students with literature and what that literary engagement looks like today. Not surprisingly, many academics, and even authors, have posited ideas about effective student engagement. Individuals keenly interested in instruction and student engagement, both expected and unexpected, such as William James, Dewey, Freire, and writers like Mark Twain, Louis Rodriguez, and Toni Morrison, have commented on approaches and aims. We selected these particular thinkers and authors because their observations speak to what we practice and recommend: the ELA toolbox and "backing into the classics." As students ask, "So what?" we scaffold, or ladder, their learning and experience of assigned classics by "backing in to them."
For teachers, the challenge is clear: rather than drawing from the past as a means of encouraging our students' interest in literature, is there another way forward? By "backing into the classics" and encouraging students to identify and then explore key themes from contemporary works they know well, we can work with them to recognize how these same themes continue to echo from earlier works as a means of:
Igniting our students' interest in literature
Allowing students to discover the import of the past through their seeing and making connections
Emboldening them to question, turn over, examine, agree and disagree with a text
The goal in pursuing this strategy strives to ensure that students now understand even more fully the timeless universality of themes, emotions, and struggles captured in classics, along with the rapidly expanding realm of multimedia which continue to help us recognize and relate to the world around us. As we work with students and teachers, we find all of us give and receive, learn and unlearn, explore the known and unknown, always, always asking questions. By the end of our time together, we are never the same as before, and the assigned text is not viewed as it was before.
PD Nugget:

What are the thematic elements connections among the following to A Midsummer Night's Dream? And what could our students bring to it, if provided the opportunity?
The myth of Persephone
The Harry Potter series
Little Women
The Wizard of Oz
The Wiz (Film)
Alice's Adventures in Wonderland
The Witch of Blackbird Pond
The Adventures of Tom Sawyer
Lord of the Flies
100 Things to Do Before High School (Film)
The Martian (Film)
Interstellar (Film)
The Hunger Games: Mockingjay, Part 1 (Film)
Clash of the Titans (Film)
Percy Jackson (Book series and films)
Maleficent (Film)
For additional information, contact Heinemann Professional Development.
♦ ♦ ♦ ♦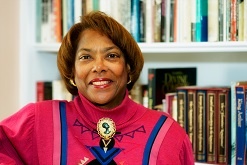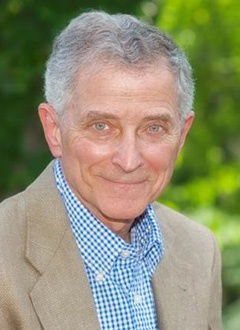 Jocelyn A. Chadwick has been an English teacher for over thirty years—beginning at Irving High School in Texas and later moving on to the Harvard Graduate School of Education where she was a professor for nine years and still guest lectures. Dr. Chadwick also serves as a consultant for school districts around the country and assists English departments with curricula to reflect diversity and cross-curricular content. For the past two years, she has served as a consultant for NBC News Education's Common Core Project for Parents, ParentToolkit. In June 2015, Chadwick was elected Vice President for the National Council of Teachers of English.
John Grassie is a veteran broadcast journalist, with more than 25 years' experience producing news coverage, program series, and documentaries for Public Television, NBC News, and Discovery. During his broadcast career, Grassie's work received numerous awards for excellence in journalism.