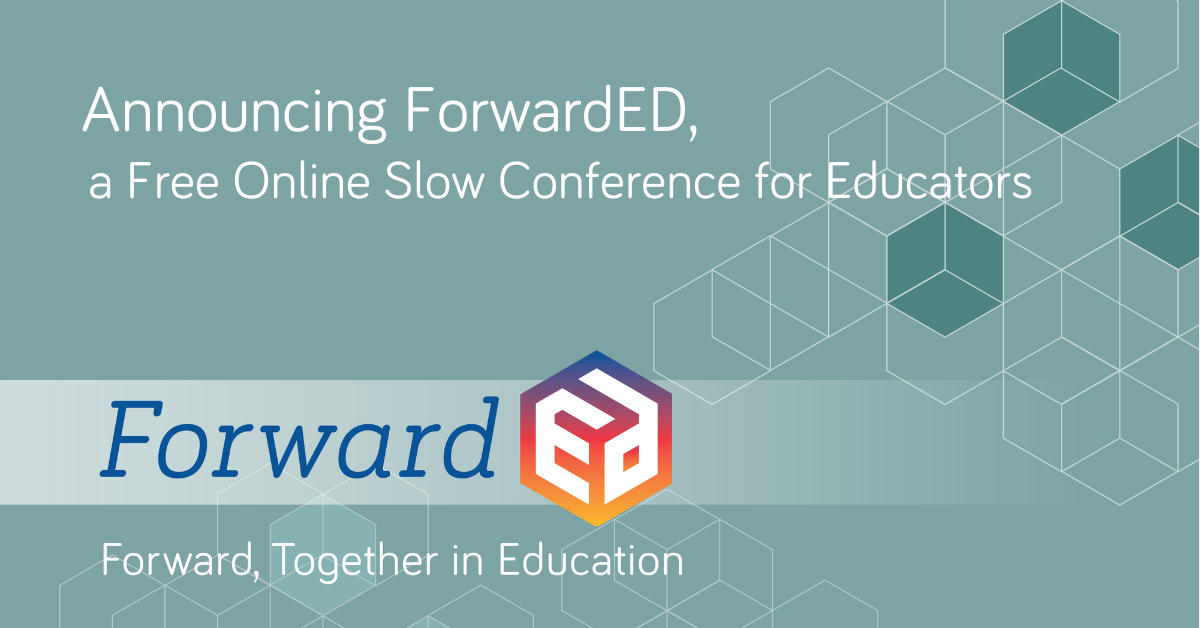 Heinemann is delighted to announce ForwardED: Forward, Together in Education – a series by educators for educators, featuring authors and teacher practitioners in conversation about some of the biggest challenges facing the education community as we return to the classroom this fall. We'll look at topics in literacy, leadership, and equity, and examine the boundaries of new legislation across the country, the intersection of research and classroom experience, ways to help kids navigate many different experiences of the Covid-19 pandemic, and how to teach and lead through this back-to-school season in a way that centers the best interests of children.
This free, online "slow conference" will feature thirty to sixty-minute evening sessions offered weekly, beginning the week of August 23rd and running through the beginning of November. Join thought leaders and educators like Cornelius Minor, Lucy Calkins, P. David Pearson, Kristi Mraz, Bob Kim, Steph Harvey, Chad Everett, Sara Ahmed, Sonja Cherry-Paul, Irene Fountas & Gay Su Pinnell, and many more as we seek to ask challenging questions, offer concrete guidance, and move our collective practice forward, together.
All sessions will be broadcast via Facebook Live on the Heinemann Facebook page. Following the live event, session recordings will be posted to the Heinemann website and YouTube channel.
You can stay up to date on all past and upcoming sessions at heinemann.com/ForwardTogether.
Tuesday, August 24 at 7:30 pm ET: Sustaining a Committment to Inclusive Education in a Politicized Climate featuring Robert Kim, Cornelius Minor, and Kass Minor
Wednesday, August 25 at 7:30 pm ET: Leveraging What We Know About Learning, Children, and Literacy featuring P. David Pearson and Kristine Mraz
Thursday, August 26 at 7:30 pm ET: Leading with Curiosity Before Conclusions featuring Sara K. Ahmed and Chad Everett
Tuesday, August 31 at 7:30 pm ET: Antiracist Teaching: 5 Essential Questions For All Educators In The Wake of COVID-19 featuring Dr. Sonja Cherry-Paul and Aeriale Johnson
Thursday, September 2 at 7:30 pm ET: Writing as the Foundation for Moving Forward Together featuring Lucy Calkins and Stacey Franklin.
Thursday, September 9 at 7:30 pm ET: From Vision to Action in Leadership and Literacy during this Challenging Time featuring Irene Fountas, Gay Su Pinnell, and Cornelius Minor
Thursday, September 16 at 7:30 pm ET: Inquiry of Self, Inquiry of the World featuring
Stephanie Harvey and Izzie Tauheed

Thursday, September 23 at 7:30 pm ET: Making Sense of Where We Are to Create the Schools We Want with Sara K. Ahmed and Harvey "Smokey" Daniels
Thursday, September 30: Making Literacy Learning Meaningful and Memorable featuring Regie Routman and Sandra Figueroa
Thursday, October 7: Co-Creating Helpful Trauma Responses for Students and Ourselves with Arlène Elizabeth Casimir, M. Colleen Cruz, and Kisha Howell
Thursday, October 14: Intentionally Creating Learning Spaces and Opportunities that Honor Our Multilingual Students with Carla España

,

Luz Yadira Herrera

, and Melisa Stoller

Thursday, October 21: How Research, Interpretation, and Science Fuel the Craft of Teaching with

Jennifer Serravallo

and

Rachael Gabriel
Thursday, October 28 at 7:30pm ET: Enjoy a 10 minute montage of series highlights as we gear up for our final session of 2021!
Thursday, November 4 at 7:30pm ET: Shamari Reid and Yolanda Sealey-Ruiz