You may have heard the words "what's wrong with the old way of teaching math? I learned math that way just fine!" from parents, students, family members, even colleagues. As the approach to math shifts toward students' understanding math, and away from rote memorization, many adults think back to their own experiences as students in the math classroom and often long for "the good old days. "
It is our nature to look back to the good old days with rose-colored glasses. But did everyone learn and love mathematics in those classrooms? What do you remember about math class when you were a student? What was a typical assignment? What did your classroom look like and sound like? Likely, reflecting on memories of "the good old days" reveals anxieties, confusion, and beliefs that some students were "just good at math" while others were not.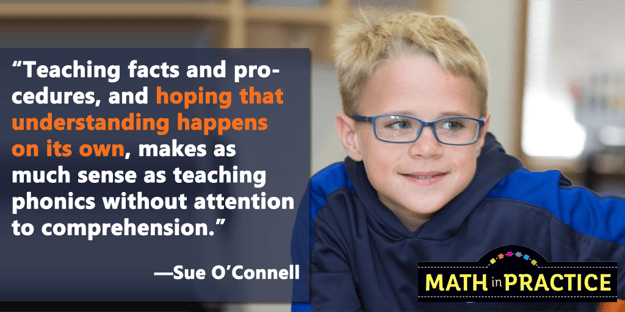 In the following video, Sue O'Connell discusses how Math in Practice supports the shift toward teaching mathematical understanding, and highlights the critical connections between procedural knowledge and conceptual understanding, helping students build a balanced view of mathematics as a blend of content and practice.
---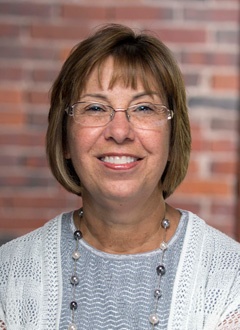 Sue O'Connell has decades of experience supporting teachers in making sense of mathematics and effectively shifting how they teach. A former elementary teacher, reading specialist, and math specialist, she is also a nationally known speaker and education consultant who currently directs Quality Teacher Development, an organization committed to providing outstanding math professional development for schools and districts across the country.