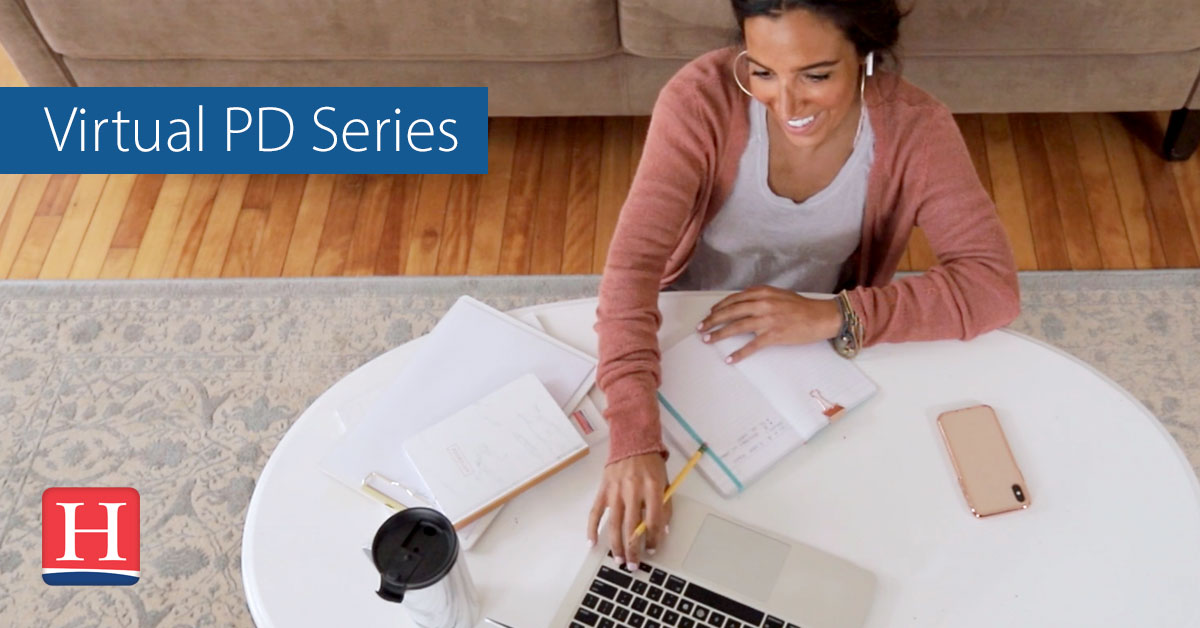 The number 2020 once signified perfect eyesight, or clearer hindsight gained from the passage of time. For the world of education, 2020 now represents a high-stress whirlwind of redesigning teaching and learning, far outpacing the prior, frequent changes in education, all while still living in and surviving a pandemic. Heinemann's motto is "Dedicated to Teachers" and the Professional Development team focused in on what this means not only in this moment, but in months to come.
Our dreams are big but one thing hasn't changed—high-quality professional development that elevates teacher expertise is critical in the classroom, virtual or otherwise. We are excited to announce some immediate shifts for virtual PD in 2021 that will bring these ideas to life.
A few patterns emerged in educators' needs that we wanted to address in our 2021 PD offerings: reduced time commitment, more accessible costs, and intensified efforts toward understanding social-emotional health and our roles in the fight for equity. With this in mind, we've planned a schedule of valuable virtual PD not only with Special 2021 Tuition Fees for all events, but with an increased quantity of options of both topics and time commitments.
Our newest offerings to start the new year include more than twenty virtual 90-minute Mini-Workshops, as well as the addition of new virtual Half-Day Workshops. At $40, our 90-minute Mini-Workshops create more opportunities to learn from a wide range of exceptional educators at a cost that is much more accessible than ever before.
Take a minute (literally!) to enjoy this overview of the array of formats and fees.
Special 2021 Tuition Fees
| | |
| --- | --- |
| 90-minute Virtual Mini-Workshop | $40 |
| Half-Day Virtual Workshop | $60 |
| Webinar Series (Three-part) | $95 |
| Webinar Series (Four-part) | $125 |
| Full-Day Virtual Workshop | $125 |
Virtual PD at Heinemann also includes contracted virtual professional learning for school and district groups. Check out our expansive line-up of Virtual Consulting Authors, as well our roster of virtual seminars within Fountas and Pinnell PD and Serravallo PD. Future posts in this series will explore virtual consulting and seminar options and share details on how virtual school-based PD would work for you and your colleagues in 2021.Questions?Email us at Workshops@Heinemann.com Tweet us @HeinemannPD, or send a message via our Facebook page.