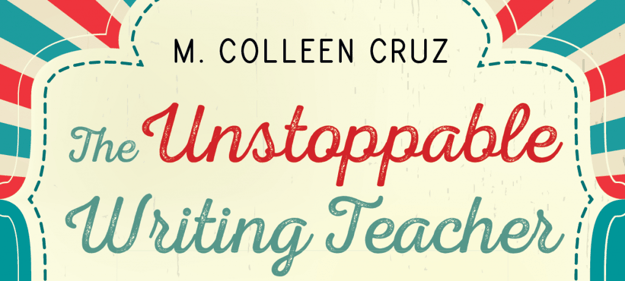 Veteran teacher and author Colleen Cruz has seen it all in the writing classroom—and she's got something to admit: this is hard work. Real hard. In her new book The Unstoppable Writing Teacher she takes on the common concerns, struggles, and roadblocks that we all face in writing instruction and helps us engage in the process of problem solving each one. In today's post adapted from the book, Colleen uses examples from her career to affirm teacher agency and response.
You Can't Fix Every Problem, But You Can Respond

by M. Colleen Cruz
Teachers, as first responders, often see things that we would rather not see. Every day, teachers face endless problems from administration, curriculum, and students. There is no way that we can expect teachers to fix every problem that comes our way. This is not just because there are so many of them, although that's true. It is also because some problems are not in our purview.
You have a student who comes to school hungrier on Monday morning because, as you happen to know, she only eats when school is in session. You have to administer a standardized test to severely disabled students who have made remarkable progress—over two years' growth—but are still two years behind your grade's standards, knowing that they will feel demoralized by the process. You have an administrator who has a completely different philosophy about learning and teaching than you do.
Beauty is not permanent and neither is the hard stuff

These are all problems that most of us will not be able to solve. These are the kinds of problems that can make us lose sleep at night. But, we can return to the image of the sand mandala when facing them. Beauty is not permanent and neither is the hard stuff. Things change. They always do. So, in the absence of being able to introduce a permanent solution, we can still engage in the process of problem solving. We can stock our classroom cupboard with granola bars. We can let that student know we will help them learn and grow so much this year. We can be transparent with our students about the standardized tests. Explain what it means to have a standardized test for children who are not standardized. We can show them ways to make the most of the experience, all the while pointing out the real, true measures of what they have learned. We can gather close to other colleagues who share a similar educational philosophy and feed each other's souls as we build a learning and teaching community within a larger context.
No, we can't solve all the problems we will be faced with. But we can choose how to respond to them. And our responses and the way we let the responses affect us will make all the difference.
♦ ♦ ♦ ♦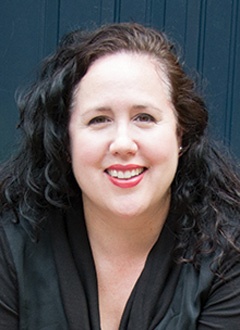 In addition to being the author of The Unstoppable Writing Teacher, M. Colleen Cruz is the author of several other titles for teachers, including Independent Writing and A Quick Guide to Helping Struggling Writers, as well as the author of the young adult novel Border Crossing, a Tomás Rivera Mexican American Children's Book Award Finalist. Colleen was a classroom teacher in general education and inclusive settings before joining the Teachers College Reading and Writing Project where she is Senior Lead Staff Developer. Colleen presently supports schools, teachers and their students nationally and internationally as a literacy consultant.