Welcome to firsthand Friday! You made it. Here we are. Last week, Laura Robb wrote about how the Common Core State Standards steer reading away from fiction, and she argued that fiction can have a powerful and transformative effect on the reader. This week, Laura writes about the effect of non-directed writing.

by Laura Robb
When a writing curriculum is too directive and prompt-driven, it can turn students away from writing and send their writing lives underground. When I wrote Teaching Middle School Writers (2010), I discovered that the high stakes tests with their recurrent prep and writing prompts caused students to dislike writing at school. However, despite their dislike of in-school writing, students told me they had a rich writing life outside of the classroom. They wrote stories, blogs, fan fiction, text messages, poetry, and unsent letters. Some designed cars, trucks, and boats and wrote about each design. When students have an authentic purpose and audience, they write.
The Common Core State Standards place a great deal of emphasis on informational/explanatory and argument writing but students have a desire to write in a wide variety of genres. Smart Writing, my middle school writing curriculum, contains a balanced approach to writing and reading through studying mentor texts and writing about reading fiction and nonfiction. Smart Writing includes narrative writing (short memoir and short, short story), informational/explanatory writing (informative and compare/contrast essays), and argument writing (persuasive and analytical essays).
Students told me they had a rich writing life outside of the classroom

Equally important is the booklet called Free Choice Writing, which should be an integral part of any middle school writing curriculum. Free Choice Writing invites students to choose their genres, and the choice of genre depends, of course, on the purpose and the audience. This type of non-directed writing, when supported by lessons on genre, style, craft, technique, and writing conventions, can strengthen students' writing and give them agency over their entire writing process. Smart Writing builds on what students need to fuel their writing lives, provides them with the choices that lead to engagement, and shows teachers how to plan and present units of study with lessons that integrate genre knowledge with craft, style, technique, and writing conventions.
It's true, that in today's high stakes testing climate, for students to experience success in college and career, they must be able to communicate, share and use information to solve complex problems, and generate and gather ideas from reading and research for writing about academic topics (Applebee & Langer, 2013; Burke, 2013; Gallagher, 2004, 2006, 2011; Kittle, 2008, 2012).
However, for students to grow a personal reading and/or writing life, a life where they choose books to read and purposes for writing, a school curriculum needs to move beyond college and career to reading and writing for life.
♦ ♦ ♦ ♦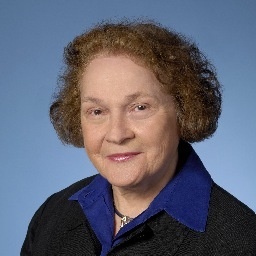 Laura Robb is the author of several classic books on literacy, including The Smart Writing Handbook and Teaching Middle School Writers. A survey conducted by Instructor magazine named Laura as one of the nation's top 20 educators. Visit her web site for teaching tips and to find out more about her in-service offerings. Follow Laura on Twitter @LRobbTeacher for more updates.