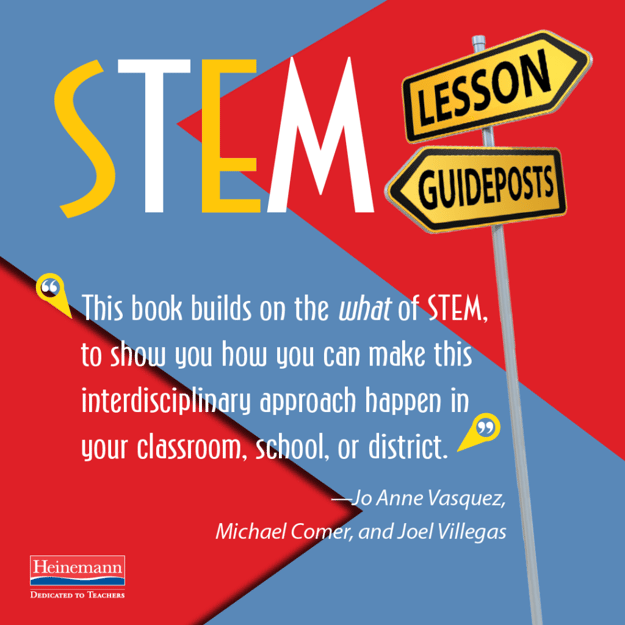 By Jo Anne Vasquez, coauthor of the new STEM Lesson Guideposts
Many educators who have explored STEM education or been asked to add it to their curriculum will ask: How can we create our own STEM lesson and units? How can we address the standards and content we need to teach? How can we create experiences that will engage and be relevant to all my students? What does rigor look like in a lesson?
And, maybe most importantly, Where do we begin?
Our first book, STEM Lesson Essentials, provided an overview of STEM teaching and learning, providing a framework for the guiding principles used to create STEM activities and lessons, as well a clear and concise definition for STEM education:
STEM education is an interdisciplinary approach to learning which removes the traditional barriers separating the four disciplines of science, technology, engineering and mathematics and integrates them into real world, rigorous and relevant learning experiences for students.
But understanding "what" STEM education is was only the first step; knowing "how" is the second step towards bringing STEM into classrooms.
That's where our new book, STEM Lesson Guideposts, comes in. We developed the W.H.E.R.E. planning model—five interrelated guideposts that provide structure and guidance for conceiving, creating, and organizing STEM experiences. The W.H.E.R.E process provides an efficient, research-based planning template to assist educators as they begin their journey towards creating integrated instructional units that weave in hands-on, inquiry-focused experiences which are relevant and rigorous, and built around their own content and standards.
As with any trip, having directions is critical. Our guidance is summarized in these five guideposts:
W: What needs to be learned and why?

H: How do I plan to meet this goal?

E: What evidence of learning will be used and how will I evaluate the final product?

R: How will I provide opportunities that will lead to increased rigor and relevance?

E: What activities will excite my students, engage them in the STEM practices, and allow for exploration?
We believe that the W.H.E.R.E. guideposts, working together, will guide educators to successfully reach their goal of planning, implementing, and assessing effective STEM learning experiences.
STEM Lesson Essentials provides teachers with the foundation necessary for developing a clear understanding of what is STEM education. It lays out the different levels of integration that they can use to organize their STEM units. It supports them with the guiding principles of effective STEM teaching. STEM Lesson Essentials is the "primer" for STEM education, laying the groundwork for understanding what STEM teaching is.
The new STEM Lesson Guideposts is the perfect complement: it provides the building materials to facilitate teachers' ability to create their own STEM lessons and units. Best of all, they will be guided on how to use their own standards and curriculum as their building materials. These two books have been researched and developed to provide teachers with all they need to know to begin their journey towards becoming an effective STEM teacher.
♦ ♦ ♦ ♦
STEM Lesson Guideposts is available now! Click here to learn more and download a sample.
---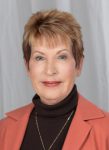 Jo Anne Vasquez is a STEM professional learning provider, Past President of the NSTA, and former classroom teacher who has spent her career promoting integrated, hands-on learning experiences for all students. Along with STEM Lesson Guideposts and STEM Lesson Essentials, she is also the author of Tools and Traits for Highly Effective Science Teaching.