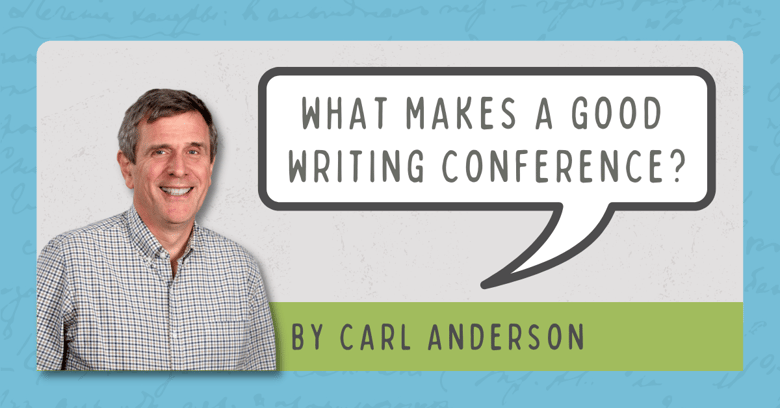 From A Teacher's Guide to Writing Conferences of The Classroom Essentials Series
Invite students to have a real give-and-take with you.
Even though in conferences you're a teacher talking to students, you're also a (more experienced) writer talking to (less experienced) fellow writers about what writers do—come up with topics, make a plan for a piece of writing, write a lead, develop a section
with detail, use commas in a series, and so on. In this give and take, you learn about what students are trying to do as writers and how well they're doing it, and the students learn how they can do their work better.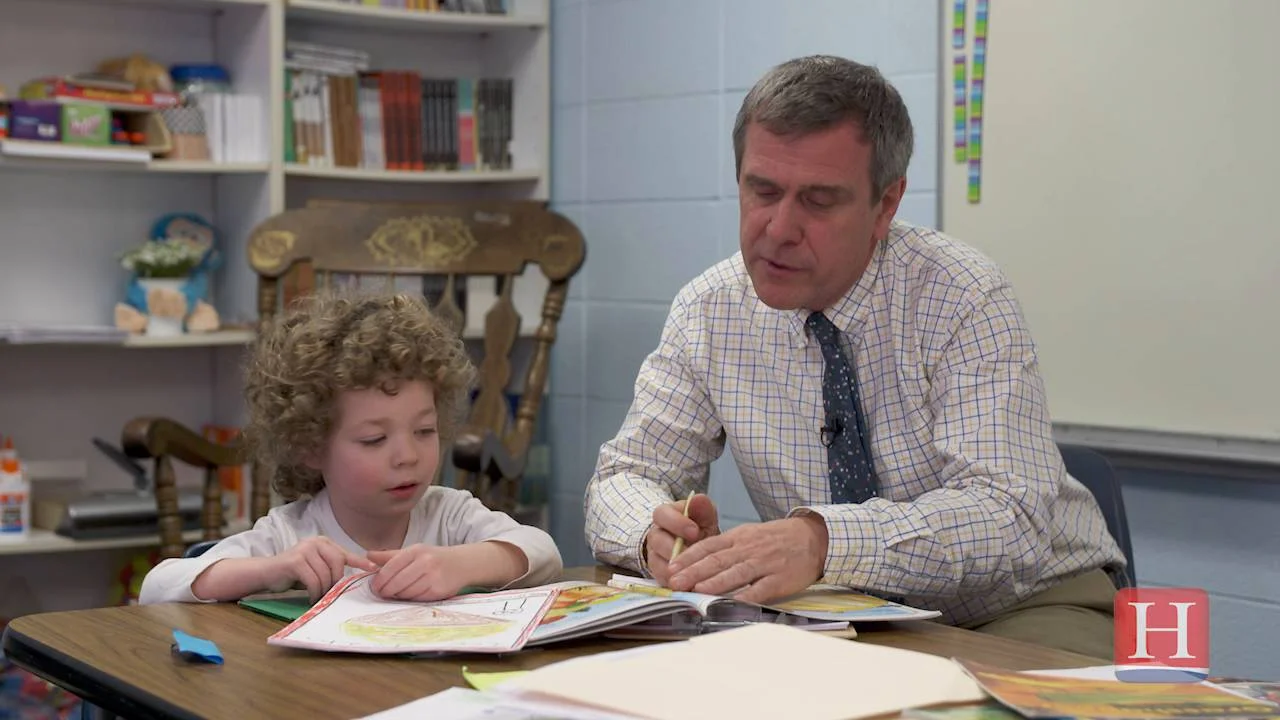 Speak in a conversational tone.
Tone is the foundation of the good relationships you want to develop with students over the course of the school year. Speaking in a warm, friendly manner puts students at ease and makes it more likely they will talk with you about what they're trying to do as writers. What you learn from this talk helps you assess students and decide what you should teach to help them grow.
Sit alongside students, at their eye level.
How you sit with students helps you establish a positive tone in conferences. You might grab a nearby empty seat or sit on one that you carry with you around the classroom. As you sit, it's important to make frequent eye contact with students and make sure that your
facial expressions show an interest in what students are telling you.
Use "active listening" strategies.
For example, give some wait time after asking a question so that students have the time and space they need to come up with a response. Ask students to "say more" about what they tell you. And repeat what children say to check that you're hearing them correctly.
Using these strategies shows that you have a real interest in what students are saying and that you're really trying to understand them. Students will usually respond by talking to you more.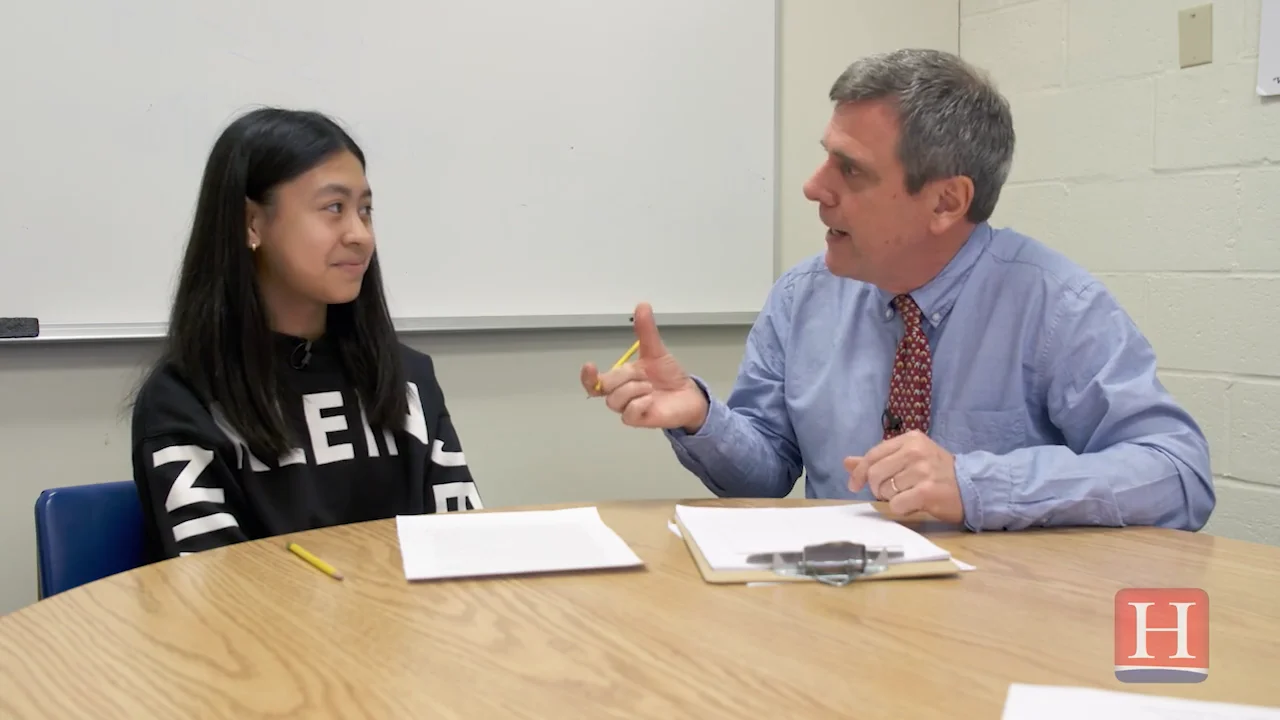 The goal of a writing conference is to teach students something about writing that they can use in the future. If you add to students' writing repertoires in every conference, they become better writers over time.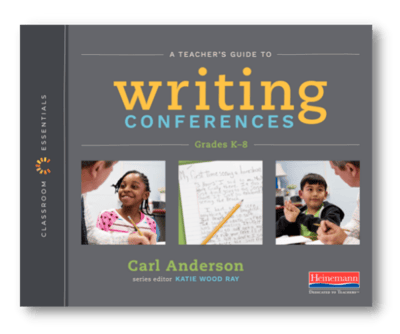 Learn more at Heinemann.com


---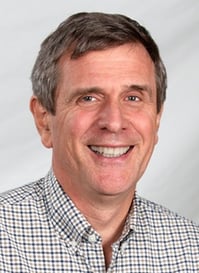 Carl Anderson is one of the nation's leading experts on teaching writing to students in grades K-12. He dedicates his energies exclusively as an education consultant and writer.
Carl recently worked for Teachers College Reading and Writing Project at Columbia University as a Lead Staff Developer, providing staff development in the teaching of writing grades K–8. He spent school days in New York City elementary and middle schools demonstrating effective teaching in the writing workshop and coaching teachers. He gave day-long workshops for teachers at Teachers College on launching the writing workshop, conferring with student writers, mini-lessons, and developing curriculum for the writing workshop.
Carl is the author of numerous books including the bestselling How's It Going? A Practical Guide to Conferring with Student Writers, as well as Assessing Writers and the series Strategic Writing Conferences: Smart Conversations that Move Young Writers Forward Grades 3-6.
His latest book, A Teacher's Guide to Writing Conferences, is part of the Classroom Essentials series. Full of classroom video, the book helps teachers understand the underlying principles and reasons for conferring with students, and how to make writing conferences a part of teachers' daily routines.
Follow Carl on Twitter @ConferringCarl