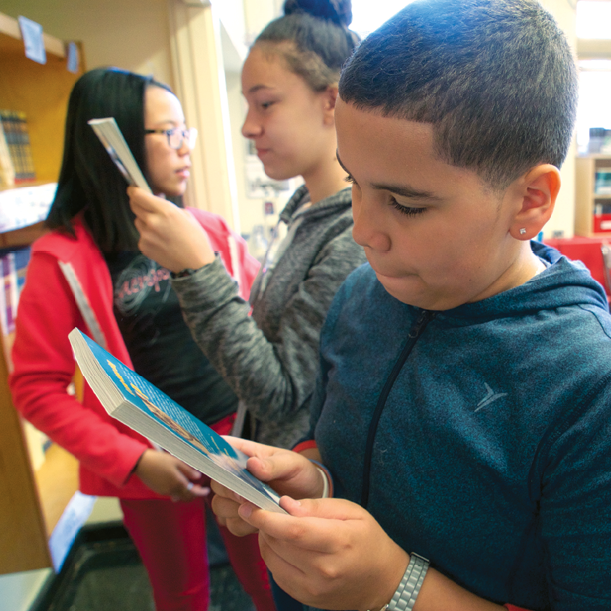 Written by Anna Gratz Cockerille
Because of its deliberately simple and predictable structure, reading workshop allows teachers to adapt their instruction to meet students' needs in the most responsive of ways. There are few topics that matter more than responsive teaching. Certainly, no two learners are the same, so no one curriculum could possibly meet all learners' needs. Nowhere in the curriculum is this more true than in reading.
The kinds of readers that enter our classrooms are vast. Some read voraciously, and benefit from help tailoring reading plans to push their thinking to more nuanced levels. Some slog through books, with a sense that they don't read as well as their peers, and benefit from targeted confidence boosting skill work, and help increasing volume and moving up levels. Many readers are somewhere in between, strong in some skill areas and working toward strength in others.
Meeting the exact needs of students is dependent upon accurate assessment in order to tailor instruction appropriately. Built in to the Units of Study for Teaching Reading are assessments that have been proven to yield deep insights into students' work.
These include:
Running records to assess accuracy, fluency, and comprehension and to match students to reading levels (grades K-8)
Foundational assessments to determine students' readiness for reading, including concepts of print, letter/sound identification, and high frequency word knowledge (grades K-2)
Unit-based performance assessments to assess students' progression toward certain skills highlighted in particular units (grades 3-5)
Ideas for on-the-run data collection: analysis of students' ongoing work during the reading workshop to inform instruction on a daily basis (grades K-8)

Once teachers have assessed students and have a good understanding of where each student falls along a continuum of skill development, they can consider ways to tailor each part of the reading workshop for the needs of their group and to individuals within the group. Each part of the workshop is customizable based on what students need most in that moment. In minilessons, teachers can adjust by building in some extra practice during the active engagement or some extra demonstration during the teaching. Or, they can simplify the teaching point, provide extra visual support, or plan to keep a small group in the meeting area for a few moments for some extra support after the rest of the group has gotten started. In conferences and small groups, teachers can adjust for students' needs in a multitude of ways. In fact, this is exactly what this portion of the workshop is for. Teachers might use methods such as shared reading, guided reading, partner reading, or readers theater to support particular skill work. Teachers might also adjust the materials they use during this time, such as carrying a range of book levels with them so that they can demonstrate using levels appropriate to each student. Read more about these teaching methods and ways of tailoring instruction in Chapter 14 of A Guide to the Reading Workshop for primary and intermediate grades.
This week, join Mandy Ehrlich, Janet Steinberg, and Arlene Casimir-Siar at the @TCRWP Twitter chat to learn more about ways you can support all of the readers in your classroom. We look forward to your questions and to hearing about your experiences with this crucial work.
Each Wednesday night at 7:30pm eastern, The Teacher's College Reading and Writing Project hosts a Twitter chat using the hashtag #TCRWP. Join @MandyErlich1, @eriuqse695 & @ACasimirSiar to chat about supporting all readers tomorrow evening.

♦ ♦ ♦ ♦

Not on Twitter? Take Heinemann's free Twitter for Educators course here.

---
---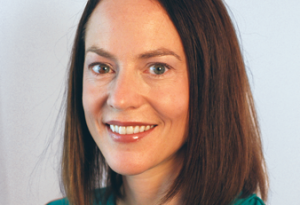 Anna Gratz Cockerille, Coauthor of Bringing History to Life (Grade 4) in the Units of Study for Teaching Writing Series.
Anna was a teacher and a literacy coach in New York City and in Sydney, Australia, and later became a Staff Developer and Writer at TCRWP. She served as an adjunct instructor in the Literacy Specialist Program at Teachers College, and taught at several TCRWP institutes, including the Content Literacy Institute, where she helped participants bring strong literacy instruction into social studies classrooms. Anna also has been a researcher for Lucy Calkins, contributing especially to Pathways to the Common Core: Accelerating Achievement (Heinemann 2012), and Navigating Nonfiction in the Units of Study for Teaching Reading, Grades 3–5 series (Heinemann 2010). Most recently, Anna served as an editor for the Units of Study for Teaching Reading, K–5 series.