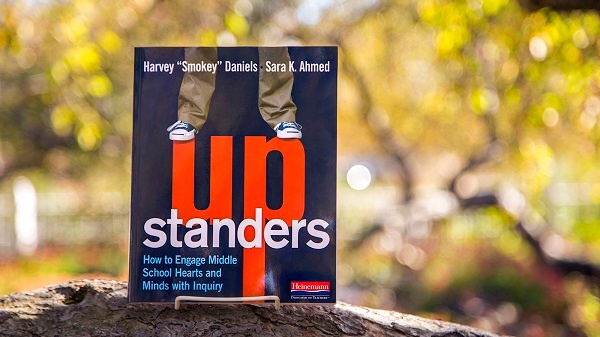 Upstanders: How to Engage Middle School Hearts and Minds with Inquiry is a new book from Harvey "Smokey" Daniels (@smokeylit) and Sara Ahmed (@SaraKAhmed). Smokey is your guide to Sara's classroom. Together they'll show you exactly how Sara uses inquiry to turn required curricular topics into questions so fascinating that young adolescents can't resist investigating them. In our Upstanders blog series, Sara and Smokey will highlight topics in the book related to middle school and helping kids go from bystanders to upstanders. In this blog, which is a selection written for the book, Sara and Smokey look at what it takes to be a middle school teacher today.
Teaching Middle School Today

by Sara K. Ahmed and Harvey "Smokey" Daniels
There's an old joke among teachers that we gradually assume the characteristics of whatever age group we teach. According to this adage, primary grade teachers tend to be sweet, childlike, gentle, and huggy. (You see where this is going, right?) There are classic stereotypes about middle school teachers, too. But before other people can categorize us, we often label ourselves as ADD, impulsive, volatile, and sometimes even hormonal, just like our students.
Of course the stereotypes aren't true about the kids—or us. Mostly. We are simply grownups who think that teaching kids from ages seven to fourteen is a unique, demanding, and tremendously satisfying occupation. We enjoy these guys; they crack us up. We teach a distinctive age group that displays the whole range of human development, from cuddly dependence, to narcissism, to total hilarity, to deep questioning, to world-embracing empathy—sometimes all within the same class period. If you love this job, you probably like roller coasters too.
Yet, for all the emotional rewards it offers, this is an especially hard time to be teaching middle school. We feel the pressure of meeting the complex Common Core (or our own state's) standards. We are striving to prepare our kids for the ever-proliferating standardized tests that enforce the standards, rank our students and our school, affect our own performance ratings, and even set our salaries. The kids themselves come to us with more complexity than ever; we see more diversity in our classrooms, more languages spoken, more family income disparities, more diverse experience backgrounds, more exposure to the Internet (and less to books), and more intense attachments to digital pastimes that we don't even understand. Hey, how are we supposed to keep them engaged in the classroom when they have Black Ops on the PlayStation at home?
With all these changes and cross-pressures, with all this static in the air, how do we work with young teenagers today? How do we bring out the best in them—and in ourselves, as mentors, models, coaches, and content experts? How do we meet elevated academic goals? And how do we save time for raising citizens, not just consumers, borrowers, spenders, and order-takers?
Maybe we start softly.
Click here to for chapter previews and more of Upstanders
♦ ♦ ♦ ♦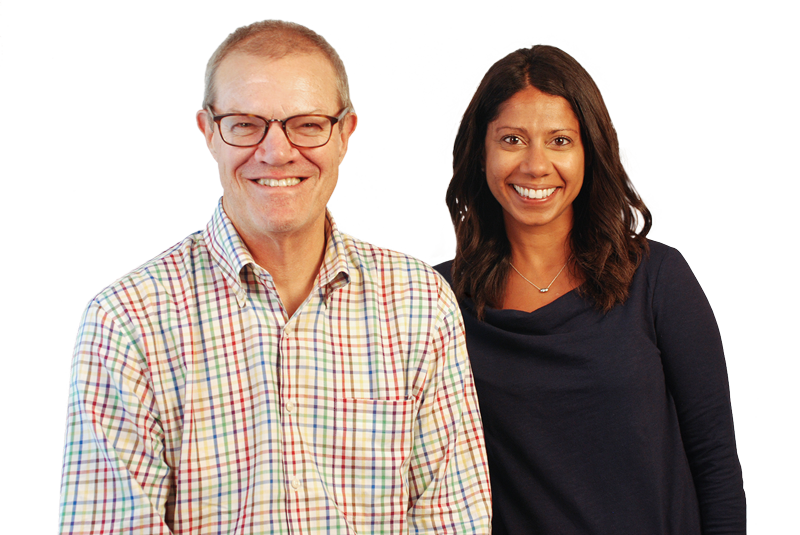 Sara K. Ahmed has taught in urban, suburban, public, independent, and international schools. Harvey "Smokey" Daniels has been a city and suburban classroom teacher and college professor, and now works as a national consultant and author on literacy education.