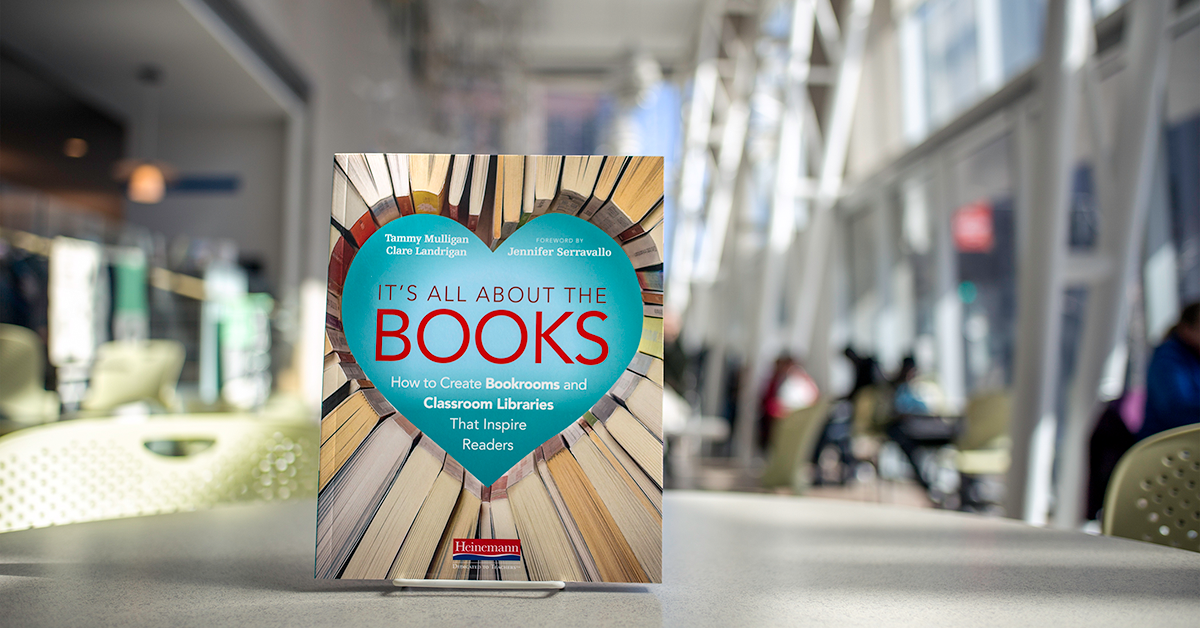 Teachers often ask us, "Where do we begin? How can we make a big impact in our classroom library while we are still using it with our kids?"
This is the reality teachers face. We want to revise NOW, but we need an extended amount of time without students needing access to the library in order to do a major overhaul. How do we get the process going while are students are still using the classroom library? Here are three easy ways to revise your classroom library to maximize student choice and student agency:
Interactive Read Aloud Section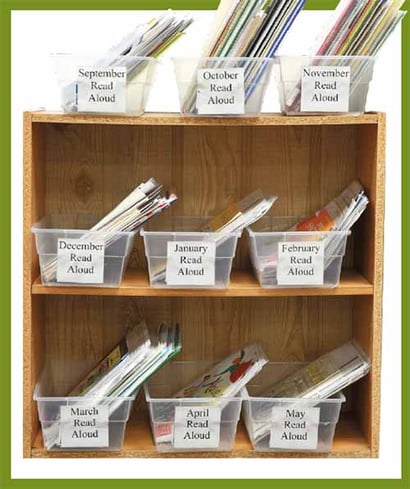 We simply take the books we read aloud each month and create a basket for them. This helps us find books we may want to reread or reference again. It also invites students to explore these books independently or with a partner. If you love them enough to read them aloud to your class, your students need access to them. If you are starting in February – just begin with the organizing the books you read aloud in February. You can see how it goes and tweak it for September.
Book Club and Partner Read Section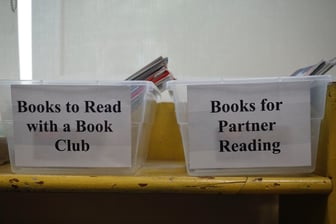 Students love to read together and talk with each other about books. We create a few baskets and invite students to add books they think others would like to read with someone else. We love it when students add why they think a book should be shared with others! It helps other readers decide if it is a good choice for them and gives us insight into the types of books our readers prefer.
Baskets of Student Recommendations
Most of us choose books based on recommendations from friends, family or colleagues. When readers choose books by shared interest, they can connect with each other both socially and academically. When we create baskets for students to add books they love, we honor both their reading identity and their agency as readers.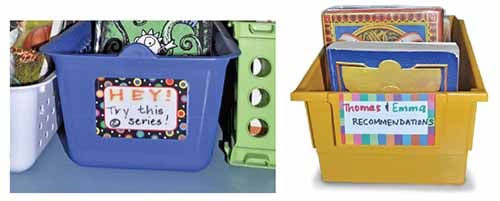 The classroom library is the home of a class' reading community. Like any remodeling project, it is best to make a plan that is real but achievable for the situation at hand. We always advise not to take on more than you can finish in the amount of time you have to do it. The students need their classroom library every day. If you want to make a big impact in a short amount of time, try these ideas – we promise it will be a win-win for you and your students!
…
Learn more about It's All About the Books at Heinemann.com
---
Follow us on Instagram @heinemannpub to stay up to date on the latest books, your favorite authors, and upcoming events!
---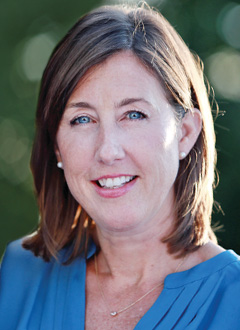 Clare Landrigan is a staff developer who is still a teacher at heart. She began her work as an educator over twenty years ago, teaching in an integrated first- and second-grade classroom at the Eliot Pearson Children's School in Medford, MA. She now leads a private staff development business and spends her days partnering with school systems to help them implement best practices in the field of literacy. Clare is the coauthor of the book, It's All About the Books: How to Create Bookrooms and Classroom Libraries That Inspire Readers. You can find Clare online at Twitter, and at her website, where she blogs about books and the art of teaching.
Tammy Mulligan began her work with Clare Landrigan over twenty years ago co-teaching in an integrated first and second-grade classroom at the Eliot Pearson Children's School in Medford, MA. They believe that effective professional development includes side by side teaching; analysis of student work; mutual trust; respect; and a good dose of laughter. You can find Tammy online on twitter.