Writing and reading are about using our imaginations, our understandings, our questions, and creativity, our feelings, our humanity to work through our thinking about ourselves, about others about the world in which we live. Surely this is crucial enough to merit our attention. --Linda Rief
The Writers-Readers Notebook (WRN) is a place where students are allowed the time, choice, and practice of using writing to make sense of the world and their place in it. More than an academic journal documenting learning—yet not a diary—the WRN serves a range of purposes for both the students and the teachers.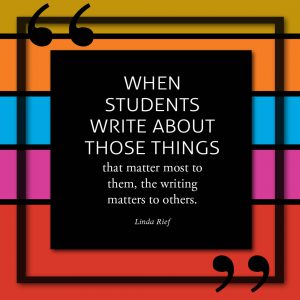 In Read, Write, Teach, Linda Rief notes that what students put into these notebooks reveals to her who they are while providing invaluable information that serves as a seed for future instruction, and of course, future writing. The WRN provides consistency for the students, supports teacher goals, serves as evidence for growth and leads kids toward the habits of being a writer.
As many students have not had this kind of notebook before, it is important to help them build a vision for what they will do on the pages such as:
gather and play with ideas for writing.

record, respond, and react to nightly reading by writing or drawing.

hold on to memories (whether they feel significant or relevant, insignificant or irrelevant at the moment).

record thoughts observations, and questions about their immediate world or the world at large.

question reading, writing, learning.

take out frustration, fear, anger, or sadness.

remember everything that makes them happy, makes them smile.

work out who they are by thinking about all that matters or doesn't matter to them.

keep ideas in one place so they don't lose their thinking.

establish the habits of collecting, noticing, listening, and writing.

practice writing, practice, drawing, make time to play with words.
Keeping a WRN for yourself as a teacher is just as crucial and powerful an experience as it is for the students. In this way, you are living this practices along with your students, modeling what writers do, finding teaching points, and most importantly, showing them that vulnerability revealed through writing can teach us so much about ourselves and each other.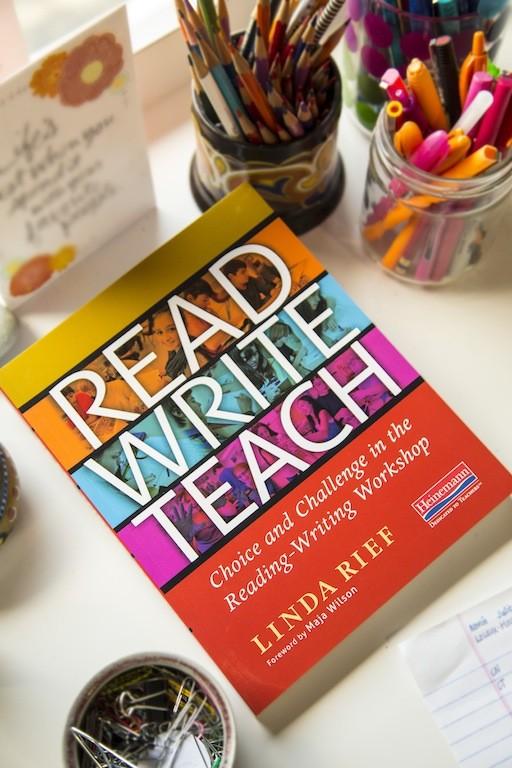 ♦ ♦ ♦

♦ ♦ ♦