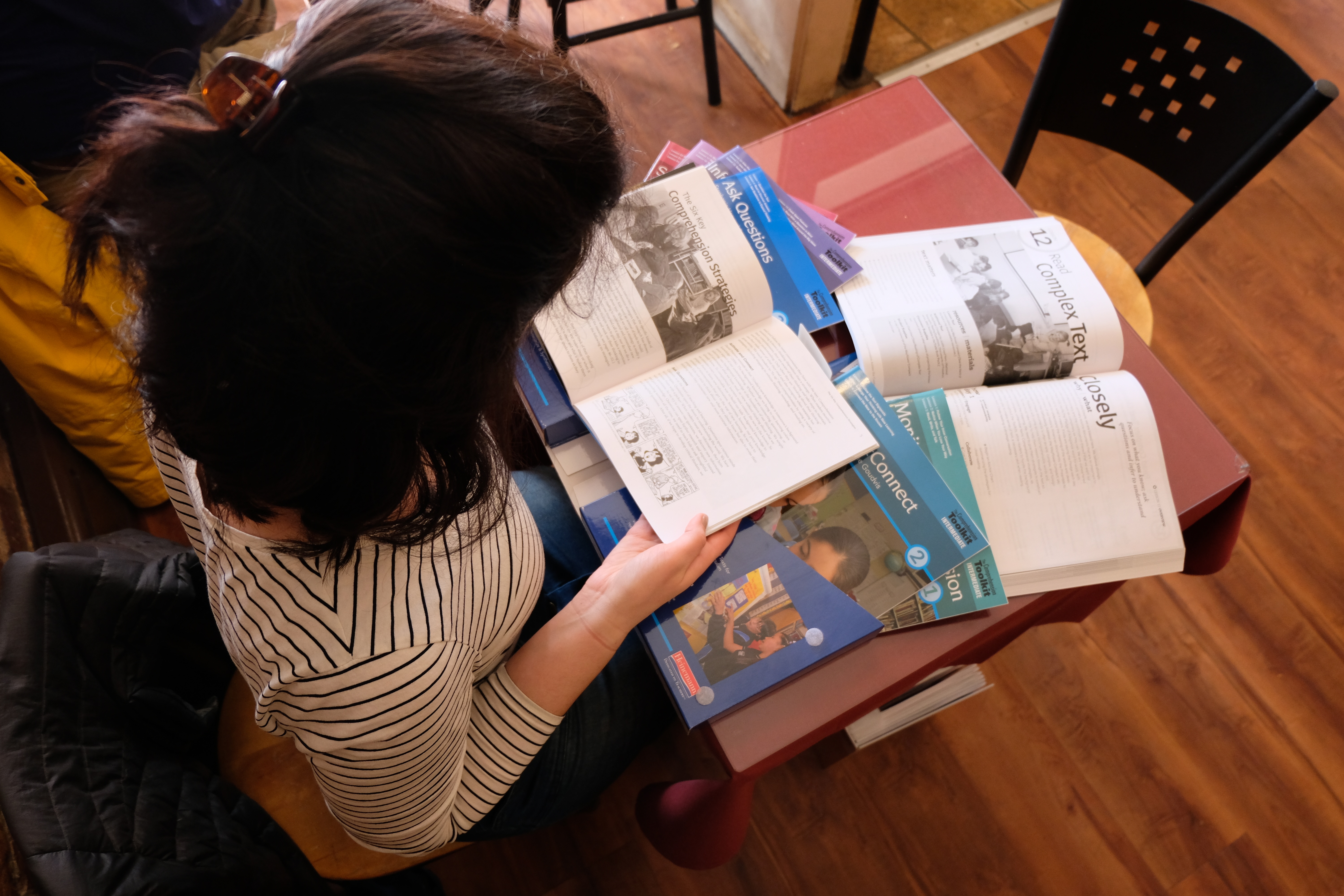 The following is adapted from The Intermediate Comprehension Toolkit by Stephanie Harvey & Anne Goudvis.
Above all, Stephanie Harvey & Anne Goudvis advocate teaching the tools of literacy (reading, writing, speaking, listening) across the entire curriculum every day all year. They create energetic, appealing Active Literacy Classrooms that power kids' thinking and learning. They don't teach comprehension strategies as an end in themselves. They expect kids will come to use them as tools for investigating a wide range of topics, issues and ideas on their own. The function of the strategies is to help kids understand what they read in every context—in the literacy block, during reading-writing workshop, in social studies and science, and beyond. As David Perkins reminds us, "Knowledge does not just sit there…[I]t functions richly in people's lives to help them understand and deal with the world" (1992). Throughout the day and across the curriculum, students in Active Literacy Classrooms use comprehension strategies to enhance understanding, learn content, put their knowledge to work, and sometimes even take action.
The Intermediate Comprehension Toolkit is a resource, not a program. It can be adapted to and integrated with any instructional approach. Toolkit lessons are reading lessons. Whether you implement reader's workshop, balanced literacy, guided reading, a basal program, or any combination thereof, the goal is to help readers get meaning from text. Toolkit lessons do just that. They illuminate research-based best practices for accessing a variety of texts and genres while modeling key reading strategies. Toolkit lessons can complement and are integral to any reading approach.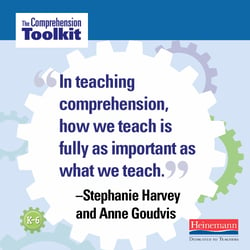 Science and social studies top the list as opportunities for teaching comprehension in a way that broadens and deepens kids' knowledge about the world. Specific suggestions for integrating comprehension across the curriculum abound in Toolkit. The "Lesson Frames" near the beginning of each lesson are integral to taking these practices into content areas. Take a look online at the downloadable resources: both the Content Literacy slideshow and the classroom videos show how Toolkit instruction can invigorate science and social studies. Also, check out the resources right in Toolkit as well as those developed to accompany it. The extra articles on science and social studies topics in Keep Reading! A Source Book of Short Texts provide a multitude of engaging texts, and the companion Toolkit Texts series (Harvey 2007) provides even more short texts suitable for guided and independent practice. Finally, the lessons in Content Literacy are specifically designed to demonstrate how to read, write, investigate, think, and talk about content, particularly in science and social studies.
•
•
•
---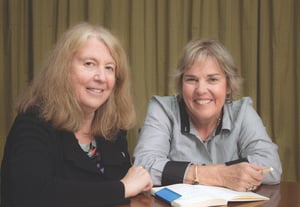 Anne Goudvis and Stephanie Harvey have enjoyed a fifteen-year collaboration in education as authors and staff developers. They are coauthors of Heinemann's curricular resource series The Comprehension Toolkit.