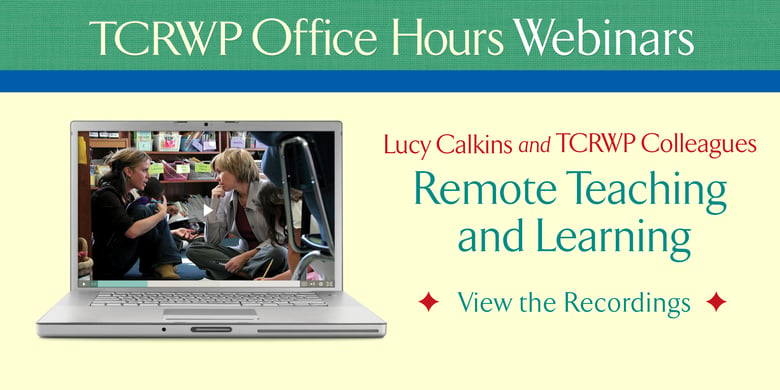 Educators around the world are facing unprecedented challenges in the wake of coronavirus. As it is becoming harder to connect with each other in person, it is imperative that we find other ways to connect with our colleagues and strategize.
View the Recording of the March 19th and 26th Office Hours Special Sessions
On March 19th and March 26th, Lucy Calkins and her colleagues from the Teachers College Reading and Writing Project led Special Sessions of Office Hours. View the recordings of the teacher sessions from both dates below.
TCRWP Office Hours: March 19th Session, for Teachers
TCRWP Office Hours: March 26th Session, for Teachers
To view the recordings of the administrator sessions and to download the resources referenced by the panelists and attendees in the chat box, view the Office Hours landing page.
---
Register for the Next Regular Office Hours Webinar
The next regular session TCRWP Office Hours Webinars will be on April 2nd, 4:00-5:00 PM (ET).