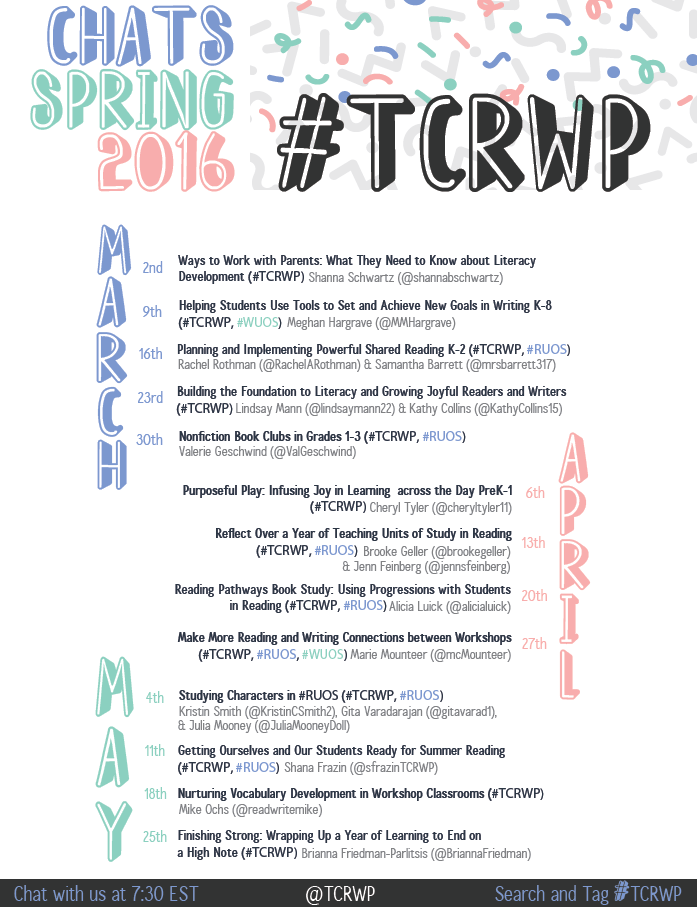 See below for the chat transcript
by Anna Gratz Cockerille
Observe a classroom where children are engaged in purposeful play, and you'll be staggered by the display of skills. You'll see children honing math skills as they count, divide, multiply. You'll see them utilizing their oral language to the hilt as they negotiate, imagine, describe. You'll see play that includes writing, play that includes reading, play that includes critical thinking. To be sure, you'll see a teacher moving among the children, intervening with questions, tips, sometimes suggestions. But his or her intervention will be to guide, not to direct. For when children play purposefully, this time is sacred. This is a time in which they can truly become.
When New York City introduced Universal Pre-K in 2014, debates raged about what an optimal education for a child of four should include. With ever increasing pressure, skyrocketing expectations, and higher emphasis on standardized testing in the upper grades, many educators insisted that Pre-K programs should include more rigorous work, more teacher-directed instruction, and less time for play.
Researchers such as Shael Polakow-Suransky, who served as senior deputy chancellor of the New York City Department of Education from 2011–2014 and Nancy Nager, professor of education and child development at Bank Street College, fired back. In their New York Times op-ed piece, "The Building Blocks of a Good Pre-K," Polakow-Suransky and Nager explained that play is an integral part of how young children learn. They wrote, "While grown-ups recognize that pretending helps children find their way into the world, many adults think of play as separate from formal learning. The reality is quite different. As they play, children develop vital cognitive, linguistic, social and emotional skills. They make discoveries, build knowledge, experiment with literacy and math and learn to self-regulate and interact with others in socially appropriate ways. Play is also fun and interesting, which makes school a place where children look forward to spending their time. It is so deeply formative for children that it must be at the core of our early childhood curriculum."
Play, then, is the work that young children must do. It is how they learn.

In their forthcoming book, Purposeful Play: A Teacher's Guide to Igniting Deep and Joyful Learning Across the Day, coauthors Kristi Mraz, Alison Porcelli, and Cheryl Tyler share practical strategies, tips, and techniques for how teachers can guide students' learning during play. They write, "Informed teachers can see the standards being met in authentic and joyful play, and help design engaging instruction that helps children meet the rest. What we need to teach may not always be a choice, but how we teach can be. Play is its own method of instruction."
We are fortunate to have one of the book's coauthors, Cheryl Tyler, leading our #TCRWP Twitter chat this week on purposeful play. If you work with young children, this is a chat you can't miss. Hope to see you there!
Each Wednesday night at 7:30pm eastern, The Teacher's College Reading and Writing Project hosts a Twitter chat using the hashtag #TCRWP. Join @cheryltyler11 to chat about purposeful play and infusing joy in learning across the day tomorrow evening.
♦ ♦ ♦ ♦
Anna Cockerille is a staff developer, literacy coach, and writer based in New York City. She has taught in K–8 classrooms all over the world in places such as Sydney, Australia; San Pedro Sula, Honduras; and Auckland, New Zealand. Anna has been a staff developer for the Teachers College Reading and Writing Project at Columbia University (TCRWP) and an adjunct instructor for the Literacy Specialist Program at Teachers College. She writes at Two Writing Teachers.
Not on Twitter? New to Twitter? Take Heinemann's free Twitter for Educators course here.