Written By Anna Gratz Cockerille
---
At this point in the school year, it is likely that you have begun to get a clearer picture of who your students are as readers. You have a good sense of the kinds of books they like, the kinds of books they shy away from, their reading levels, and the goals they are working towards as readers.
If you've had a chance to put into practice some of the assessment tools outlined in Reading Pathways from The Units of Study for Teaching Reading series for grades 3-5, you know how nuanced reading assessment is and what a powerful tool it can be to best plan instruction. You know that the performance assessments described in Reading Pathways help teachers to assess the most important skills that students need for each unit, and you know that the learning progressions provide a way for teachers to pinpoint exactly where students lie on specific trajectories of skill.
Of course, the next step after collecting all of this rich data is to make plans and develop systems to put the data to good instructional use as efficiently and as effectively as possible. Reading Pathways is also chock-full of great information to help you to do just that. The first section of the book covers topics such as:
How to implement other assessment tools such as running records that help to paint a full picture of a reader
Bands of text complexity and how to use them to move readers up levels
Strands of nonfiction text complexity and how to use them to support readers
How to develop effective systems of record keeping
How to put data to powerful use in your classroom without letting it become too powerful
Tomorrow night on Twitter, Reading and Writing Project staff developers and data experts Janet Steinberg and Pablo Wolfe will lead the TCRWP community in a book study of Reading Pathways. Please join with the thoughts and questions that are top of mind as you put reading assessment systems into practice at this point in the school year.
Each Wednesday night at 7:30pm eastern, The Teacher's College Reading and Writing Project hosts a Twitter chat using the hashtag #TCRWP. Join @eriuqse695 & @pablowolfe to chat about Reading Pathways tomorrow evening.
Not on Twitter? Take Heinemann's free Twitter for Educators course here.
---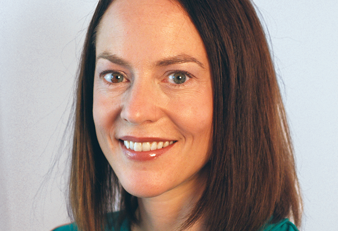 Anna Gratz Cockerille
Coauthor of Bringing History to Life (Grade 4) in the Units of Study for Teaching Writing Series.
Anna was a teacher and a literacy coach in New York City and in Sydney, Australia, and later became a Staff Developer and Writer at TCRWP. She served as an adjunct instructor in the Literacy Specialist Program at Teachers College, and taught at several TCRWP institutes, including the content literacy institute, where she helped participants bring strong literacy instruction into social studies classrooms. Anna also has been a researcher for Lucy Calkins, contributing especially to Pathways to the Common Core: Accelerating Achievement (Heinemann 2012), and Navigating Nonfiction in the Units of Study for Teaching Reading, Grades 3–5 series (Heinemann 2010). Most recently, Anna served as an editor for the Units of Study for Teaching Reading, K–5 series.