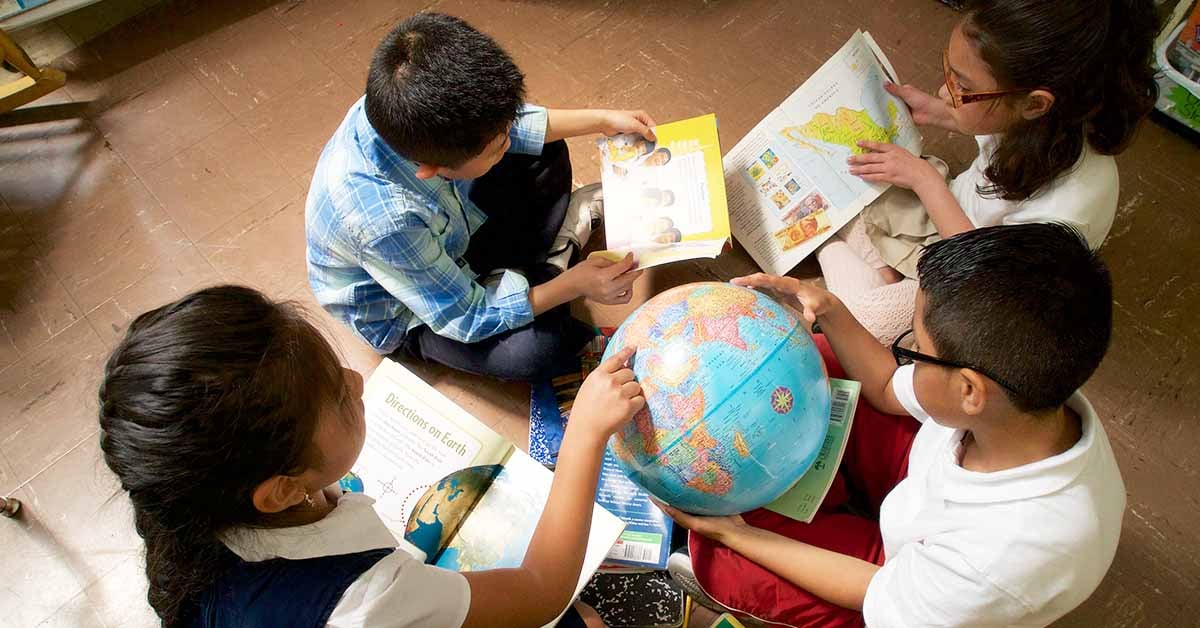 If you've been teaching writing for a while, chances are very high that you've had this student: when writing time rolls around, she always needs a drink or to go to the bathroom. Or, he claims he has nothing to write about. She sits with arms folded, blank paper in front of her. He tells you his hand hurts, or he lost his pen, or he has a headache. They are reluctant writers. There are a host of reasons for their reluctance. Writing can be terrifying: a blank page holds the potential of failure. Writing can be difficult: a pen can presents challenge with letter formation and grip. Writing can be intrusive, especially when the expected topic is one's life.
When a writer is reluctant, she often doesn't feel safe. The first step in helping a reluctant writer is often to connect with her. Let her know that you understand that writing can be very difficult. You might tell her a story about a time that writing was challenging for you. You might share a book with her such as Ralph Writes a Story by Abby Hanlon in which she will see her own experience mirrored. Let her know by whatever means that you accept her, and you honor her struggle.
Next, try to assess what is going on. Did the writer have a bad experience with writing previously? Is holding the pencil hard for him? Or is it organizing his thoughts? Is there a particular part of the writing process that feels most challenging? When you help a writer to name exactly what feels hard, often the challenge no longer feels as scary or insurmountable. Make sure he knows that others struggle with this part of writing. Change his narrative from "I'm not a good writer" to "I'm a good writer who is working on this thing." Then, of course, you can offer the writer specific strategies and supports to help him overcome his challenge.
Further, once you know if there is a specific challenge that is leading to the writer's reluctance, you can alter your expectations for her. You'll still likely expect that she will engage in each part of the writing process. But you might expect less volume at the start of the year, or for her to cycle through the process a bit more slowly. When the expectations are identical for every writer, whether you communicate your expectations clearly or not, reluctant writers often get a sense they are not meeting them, and then give up. Help reluctant writers to celebrate successes and steps forward, no matter how incremental they are.
This week's TCRWP Twitter chat will be focused on this important topic. Marie Mounteer and Lizzie Hetzer, staff developers and co-authors of Show and Tell, From Labels to Pattern Books, know a thing or two about engaging young writers. Be sure to join this chat for a wealth of ideas on how you can inspire even the most reluctant.
---
Each Wednesday night at 7:30pm eastern, The Teacher's College Reading and Writing Project hosts a Twitter chat using the hashtag #TCRWP. Join @mcmounteer & @lizziehetzer to chat about supporting reluctant writers tomorrow evening.
Not on Twitter? Take Heinemann's free Twitter for Educators course here.
---
Anna Cockerille, Heinemann Editor and Coauthor of Bringing History to Life (Grade 4) in the Units of Study for Teaching Writing Series, was a teacher and a literacy coach in New York City and in Sydney, Australia, and later became a Staff Developer and Writer at TCRWP. She also served as an adjunct instructor in the Literacy Specialist Program at Teachers College. Anna has been a researcher for Lucy Calkins, contributing especially to Pathways to the Common Core: Accelerating Achievement (Heinemann 2012), and the Units of Study for Teaching Reading, Grades 3–5 series (Heinemann 2010). Anna is currently serving as an editor on the forthcoming Phonics Units of Study series for grades K-2, and previously served as an editor for the Units of Study for Teaching Reading, K–5 series.
Follow her on Twitter @annagcockerille