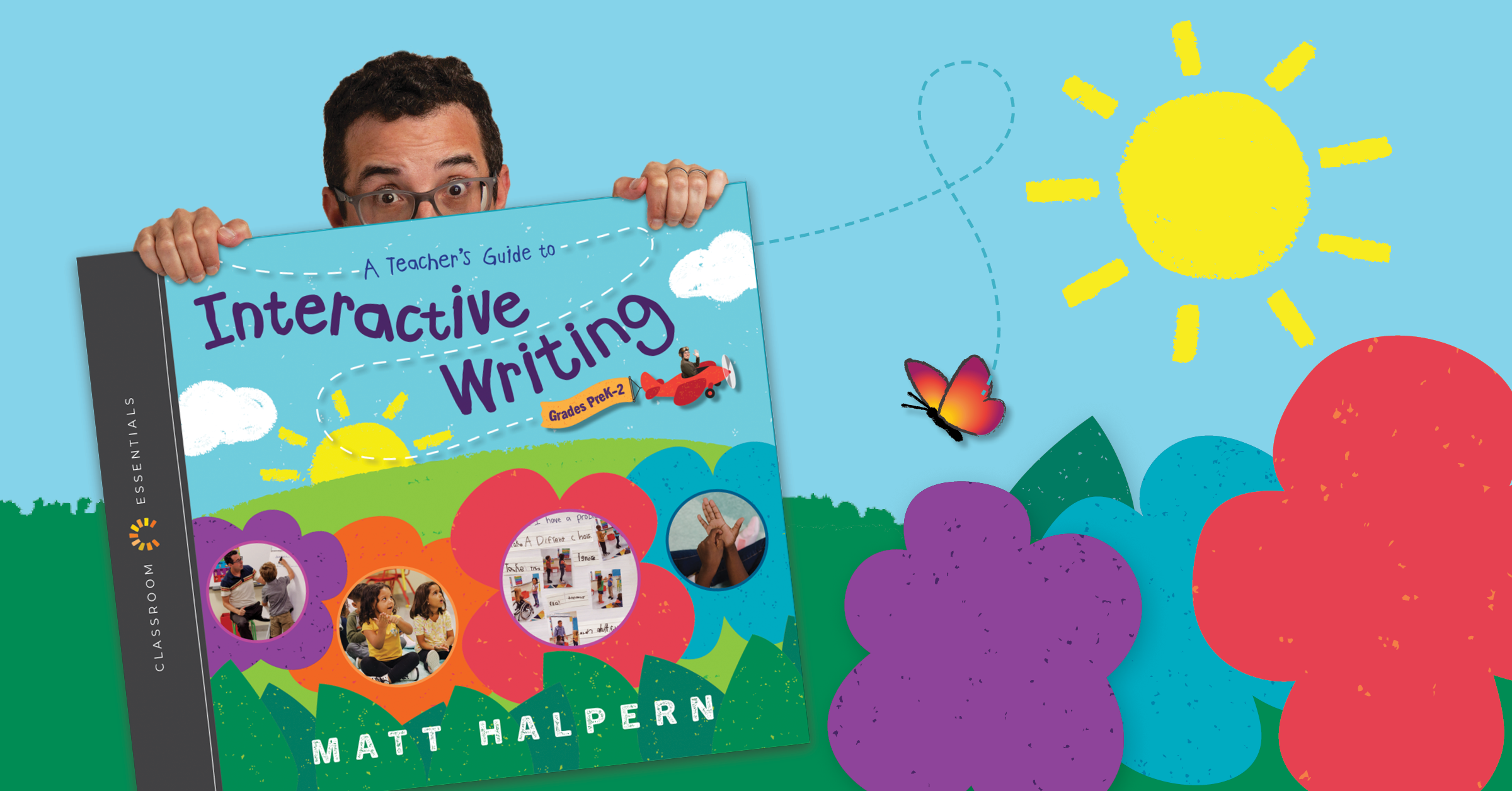 The following is an excerpt from A Teacher's Guide to Interactive Writing by Matt Halpern.
What Is Interactive Writing?
Interactive writing is a fluid, flexible, engaging teaching tool used to model reading and writing skills and strategies while sharing the pen with students. As you can see in this scene, in a relatively small amount of instructional time I am teaching students about letters, sounds, and concepts of print.

With interactive writing, these literacy skills are always in play, but because you can compose text about math, science, social studies—really any topic at all—the teaching can extend well beyond literacy. Over time, the practice becomes so routine that children know what to do and expect and you will see opportunities for interactive writing everywhere.
Whether with the whole class, a small group, or an individual child, the experience of interactive writing—especially at the beginning of the year— can be truly magical. Letters, words, and sentences appear as children come up to share the pen. For many beginning writers who are still reluctant to try and write on their own, it seems almost impossible that we're able to create text, but we do . . . together. And with each experience, their confidence grows.
Importantly, interactive writing is a powerful tool to scaffold children's literacy skills toward independence. The goal is to have scaffolding go from heavier to leaner as the year progresses. If we want our students to become independent readers and writers, we must give them lots of opportunities to work with us and then transfer their learning into reading and writing workshops.



INTERACTIVE WRITING. SHARED WRITING. WHAT'S THE DIFFERENCE?

Interactive writing is similar to but not the same as shared writing. With both practices, students and teacher compose text together, but with shared writing, the teacher does all of the physical and thinking work of transcribing—spelling, spacing, conventions, etc.—allowing students to focus on the composition of the text. With interactive writing, students "share the pen" with their teacher and help transcribe the message—they do the thinking work of recording sounds, writing letters and words.
Learn more about A Teacher's Guide to Interactive Writing by Matt Halpern.
Pre-order now and get FREE SHIPPING with promo code INTERA.
---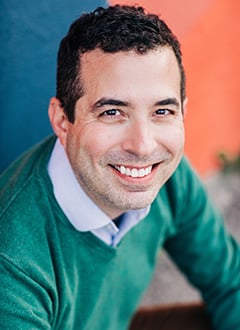 Matt Halpern has over 20 years of experience as a K-2 classroom teacher, literacy coach, and school-based professional development provider. He is a national presenter on the topic of interactive writing, as well as how to seamlessly embed social-emotional skills into literacy lessons. Matt is the author of Look at My Happy Rainbow: My Journey as a Male Kindergarten Teacher.