When Rozlyn Linder was a new teacher, her writers didn't get it. She would ask them to elaborate, to provide more detail, but it's hard to explain what a detail is to a young writer. So Roz went on a mentor text mission to see how people elaborate. Watch the video below to learn how she figured it out.
In the foreword to Rozlyn Linder's newest book, The Big Book of Details, Harvey "Smokey" Daniels writes, "It's rare for teachers to open up their own heads and demonstrate their own writing, let alone simultaneously explain what mental moves they are using along the way. And there's an extra challenge: we teachers may feel less confident about ourselves as model writers than we do as readers." That's why Roz Linder wrote The Big Book of Details. "To help our students use details and elaborate effectively," she writes, "we need to find out what they want their writing to do, and then show them explicit moves to make it happen."
The Big Book of Details: 46 Moves for Teaching Writers to Elaborate comes out in March 2016. Click here to learn more.

♦ ♦ ♦ ♦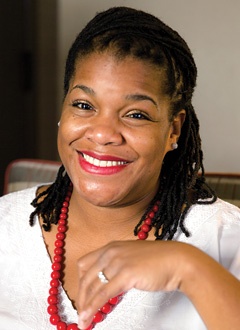 As a literacy specialist, a blogger, a high-demand consultant, and the author of The Big Book of Details and the bestselling Chart Sense series, Rozlyn Linder loves to help colleagues take complicated research and turn it into classroom-ready teaching ideas. Connect with her on Twitter @rozlinder or at her web site.