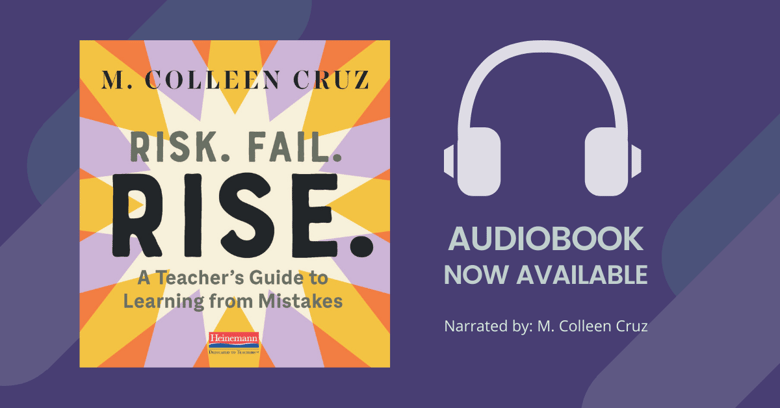 Heinemann Audiobooks presents Risk. Fail. Rise: A Teacher's Guide to Learning from Mistakes by M. Colleen Cruz.


Access this title on your favorite platform:


Listen to a preview of the audiobook:
BOOK DESCRIPTION
Mistakes are not the problem. The problem is the shame we attach to mistakes and inability to grow from them.

You have likely heard the adage, 'Everyone makes mistakes.' But what you might not have heard is that there are some predictable reasons why we make these mistakes. Knowing why we make mistakes can help us make fewer mistakes and ensure that when we do make mistakes they'll be more of the more useful variety.
To learn more about Risk. Fail. Rise., visit Heinemann.com.

In Risk. Fail. Rise. teachers will learn how to address their own teaching mistakes, model with their own mistake-making, and improve their response to others' mistakes. Colleen shares what research studies say on mistake-making as part of learning and what that means for teaching. She provides research, examples, and tools that help teachers destigmatize mistake-making so that they and their students can do the real work of growth.
The more aware we are of why we make mistakes, what we can do to avoid unnecessary ones, and respond to useful ones, the more our classroom will be a place of risk-taking and growth for all students. Lay the groundwork for a mistake-welcoming school culture and embrace positive risk-taking and productive failure in your classroom. The outcomes for you and your students are worth it.
---
Podcast fans, Listen to our recent conversation with Colleen Cruz on the Heinemann Podcast.
• • •
Watch Colleen Cruz with experts from various areas of education talk about the common mistakes we make and how to learn from them, instead of fear them.

• • •
To learn more about other Heinemann Audiobooks, click here:
• • •
Help us build on our community of educators.
Use the blue share icons at the top of this blog post to share this blog on your Facebook, Twitter, or Linkedin account.
---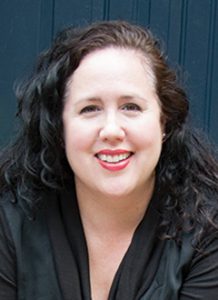 In addition to being the author of The Unstoppable Writing Teacher, M. Colleen Cruz is the author of several other titles for teachers, including Independent Writing and A Quick Guide to Helping Struggling Writers, as well as the author of the young adult novel Border Crossing, a Tomás Rivera Mexican American Children's Book Award Finalist. Colleen was a classroom teacher in general education and inclusive settings before joining the Teachers College Reading and Writing Project where she is Director of Innovation. Colleen presently supports schools, teachers and their students nationally and internationally as a literacy consultant. Fine Colleen on Twitter @colleen_cruz.