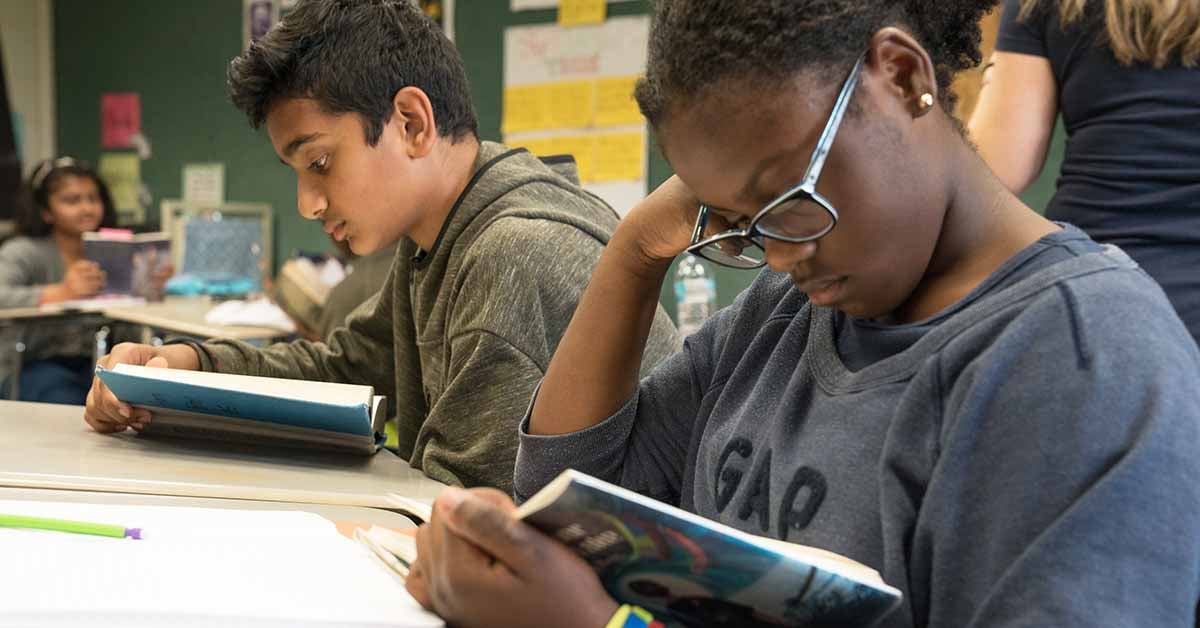 Think of a time in your life when you felt most successful or engaged as a reader. Maybe it was a favorite book, or a topic you researched, a book club, or positive feedback you received from a teacher. When you remember this experience, try to name what conditions, exactly, made you feel successful.
Recently, a group of teachers created this list:
Positive feedback
High interest books
Choice of what to read
Plenty of time to read at your own pace
Conversations about a book
Seeing other people react
Connecting with a character
Feeling just the right amount of challenge
Books that were page-turners
Researching a topic for a real-life purpose, solving a real-life problem
Having a comfy spot
The above list generated from teachers' own experience complements what researcher Brian Cambourne calls the Eight Conditions of Learning. These conditions of learning undergird the reading workshop, and are integral in helping students become lifelong readers.
In reading workshop, you might consider the conditions of learning in this way:
Immersion
Surround children with high interest, quality literature.
Demonstration
Model reading and writing for children; read-aloud a variety of texts, write notes and lists, stories and all kinds of texts together.
Engagement
Set up a low-risk environment so that children can see themselves as readers and writers. Make books and other materials easily accessible for children.
Expectations
Make expectations realistic, meeting students where they are along a progression of stages of literacy learning.
Responsibility
Giving students choice over what they read, the materials they use, and the strategies they use to read hands responsibility over to children.
Approximation
Create an environment where children can make mistakes and try out new learning.
Practice
Provide plenty of time for children to read and write often and engage in lots of conversation.
Response
Provide meaningful feedback that children can learn from.
You can find out much more about Cambourne's Conditions of Learning straight from him, at his website.
Reading workshop provides a framework in which we can create the conditions students need to become lifelong readers. This Wednesday join host Brooke Geller to chat about ways you can foster a lifelong love of reading.
---
Each Wednesday night at 7:30 pm EST the Teachers College Reading and Writing Project hosts a Twitter chat using the hashtag #TCRWP.
Not on Twitter? Take Heinemann's free Twitter for Educators course here.
---
Elizabeth Moore, literacy consultant and coauthor of two books in the Units of Study for Teaching Writing and Units of Study for Teaching Reading series, has been a first grade teacher, fifth grader teacher, literacy coach, and lead staff developer at TCRWP. She has also served as an adjunct instructor in the Department of Curriculum and Teaching at Teachers College, Columbia University. Currently she lives in the mountains of northern Vermont where she finds adventure around every corner.
She can be found writing on Two Writing Teachers and on Twitter at @BethMooreSchool