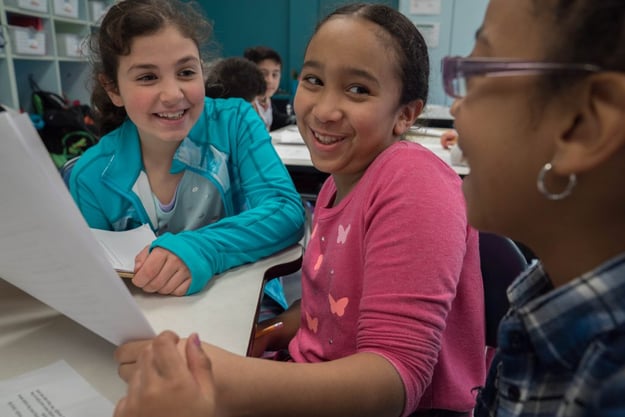 Written by by Anna Gratz Cockerille
The Teachers College Reading and Writing Project works in schools that are brimful with all kinds of learners - learners who are new to English, learners with Individualized Education Programs, learners who are new to writing workshop, learners categorized as gifted and talented, and many, many others. The TCRWP staff think deeply about ways to adjust the writing workshop to meet the needs of all learners. Fortunately, the predicable, flexible nature of writing workshop makes it an ideal curriculum to support differentiation. All writers can participate in the writing workshop, regardless of how their writing compares to their peers.
For learners who are writing at significantly below grade level, there are ways to adjust the nature of the writing workshop to best support their needs. These include:
Integrating methods from primary grades into upper grade writing workshops, including guiding students to write shorter pieces more frequently
Writing for shorter periods of time if needed while helping children work toward greater stamina
Pairing more proficient with less proficient partners
Using simple, repeated language, particularly for teaching points
Including supportive visuals to represent teaching points
Creating teacher demonstration writing at a level just above what students can do independently
Adjusting unit plans to emphasize skills and strategies students need most, and deemphasize those they have mastered or aren't yet ready for
Finally, we couldn't discuss positive approaches to supporting all learners without mentioning the Up the Ladder units. These units are designed for students in grades 3-6 who are new to writing workshop, and therefore would benefit from practice with workshop structures and routines before jumping into their grade-level Units of Study. The three Up the Ladder units, one each in narrative, information, and opinion writing, are designed to be precursors to the Units of Study. The sessions are simpler than those in the Units of Study, and they move students quickly and repeatedly through a series of short pieces so that that have many opportunities to practice the writing process. After embarking on these units, students are more prepared to undertake the challenges of the Units of Study for their grade level.
Jen DeSutter and Lizzie Heltzer are TCRWP staff developers and experts on supporting all learners. Join them at this week's @TCRWP Twitter chat for a lively discussion on ways to differentiate your writing workshop to help all of your learners to access their best writing selves.
---
---
Each Wednesday night at 7:30pm eastern, The Teacher's College Reading and Writing Project hosts a Twitter chat using the hashtag #TCRWP. Join @JenDeSutter & @lizzieheltzer to chat about positive approaches to supporting all learners in writing tomorrow evening.

♦ ♦ ♦ ♦

Not on Twitter? Take Heinemann's free Twitter for Educators course here.

---
---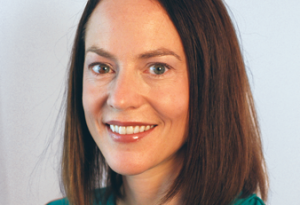 Anna Gratz Cockerille, Coauthor of Bringing History to Life (Grade 4) in the Units of Study for Teaching Writing Series.
Anna was a teacher and a literacy coach in New York City and in Sydney, Australia, and later became a Staff Developer and Writer at TCRWP. She served as an adjunct instructor in the Literacy Specialist Program at Teachers College, and taught at several TCRWP institutes, including the Content Literacy Institute, where she helped participants bring strong literacy instruction into social studies classrooms. Anna also has been a researcher for Lucy Calkins, contributing especially to Pathways to the Common Core: Accelerating Achievement (Heinemann 2012), and Navigating Nonfiction in the Units of Study for Teaching Reading, Grades 3–5 series (Heinemann 2010). Most recently, Anna served as an editor for the Units of Study for Teaching Reading, K–5 series.