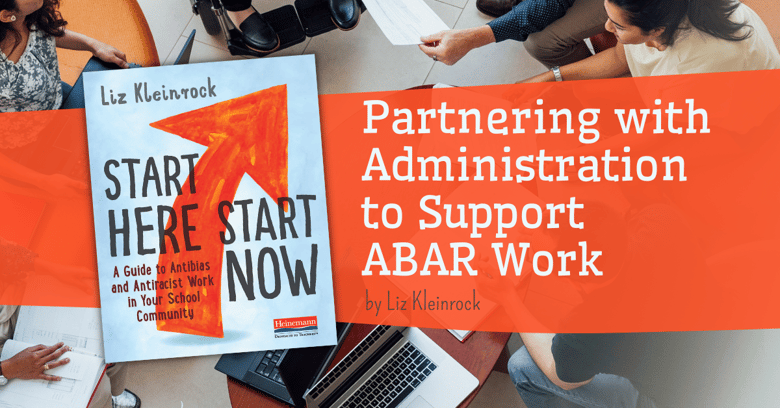 It's important to recognize and acknowledge the nuances of school leadership, culture, and accountability. Decisions that impact teachers and students do not begin and end with principals and assistant principals. It's possible to have a school leadership team that is incredibly supportive of ABAR work but operates under a heavily resistant school board or other governing body. There are also principals who may commit to having your back verbally, but who fail to show up in practice when someone in the community pushes back. While classroom teachers can certainly impact the culture of a school, there are often structural issues that cannot be resolved by one person.

There's also a perception that people in leadership positions hold more knowledge than other employees, so they must have the answers to difficult-to-answer problems. As simple as this may sound, school administrators are just as human and prone to self-doubt and uncertainty as any teacher. No one wants to be judged as someone who doesn't understand issues surrounding diversity or antiracism. Administrators are fearful of using the wrong language, offending people in the community, being misunderstood, and hearing the angry parent on the phone demanding to know why the school is forcing a political agenda on their children. If school leaders are not experienced in having challenging conversations or developing fluency around ABAR either in their own lives or within the school community, it's easy to see how these attitudes and behaviors can trickle down to faculty and staff.
We can work to identify the ways in which educators can work with school leaders to teach from an ABAR lens, and to address any perceived lack of support for ABAR implementation from administrators or school leaders who are wary of how it may be executed in the classroom.
Find the Root of the Concern

In any situation that requires problem-solving, we have to identify the root of your administrator's concern. You can start by thinking about your unique school community. The language and methods teachers utilize may differ depending on the type of school and its stakeholders. For example, one principal may be more concerned with how tuition-paying family members push back, while another may be focused on teachers aligning their lessons with standards or preparing their students for standardized assessments. Some school leaders may be under pressure from the superintendent or board members. Being able to identify the cause of your administrator's reluctance or skepticism will guide you in making an actionable plan that reflects your understanding of their position, and how you plan to directly address their concerns. In Figure 5–1, I offer some possible if–then scenarios.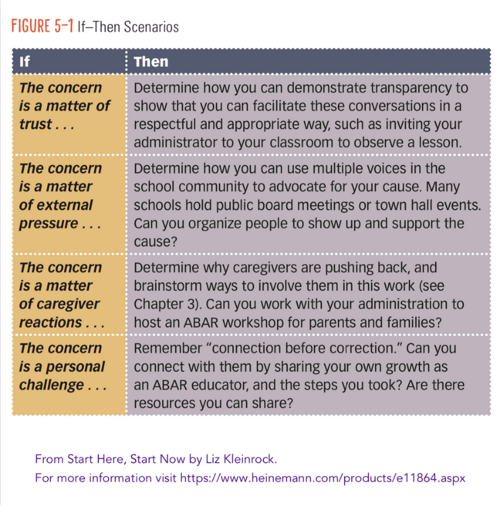 There is no blanket strategy for ABAR, so you must take your context into consideration. For educators who work in districts with strong unions, it will be easier to shift your teaching practices. For others who teach in places where if you upset your administration you can quickly be deemed ineffective and lose your job, you have to weigh your risks and determine what changes you can make within your control. For example, if your principal is adamant about following standards, carefully review them and your curriculum to determine if you can isolate standards and supplement additional materials to teach the particular topic. However, remember that ABAR is a lens, and your curriculum is just one aspect of your practice. Even if your administration is unsupportive of curricular integration, there is important self-work to do as a teacher, as well as intentionally creating the culture of your classroom.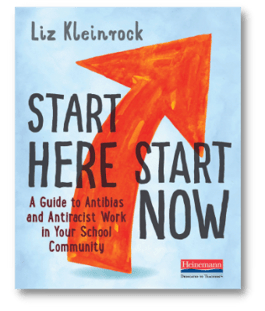 To learn more about this book visit Heinemann.com.

👉 Browse other blogs featuring Liz Kleinrock here.
---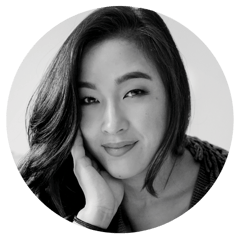 Liz Kleinrock (she/her) is an antibias antiracist educator and consultant based in Washington, DC. A transracial adoptee, Liz was born in South Korea and grew up in DC before attending Washington University in St. Louis, MO. After graduating, Liz moved to Oakland, California, where she served as an AmeriCorps teacher with Girls Inc. and Super Stars Literacy for two years. Following her service, Liz moved to Los Angeles and earned her M.Ed from UCLA's Teacher Education Program. After a year student teaching a 5th grade class in Watts, Liz joined the founding faculty of a startup school in East Hollywood where she spent seven years teaching 1st through 4th grades.
In addition to classroom teaching, Liz also works as an antibias antiracist facilitator for schools, organizations, and companies across the country. Her work has gained national recognition through a documentary short produced by Fluid Film, and media outlets such as CNN, The Washington Post, NPR, and BBC. In 2018, Liz received Teaching Tolerance's 2018 Award for Excellence in Teaching, and currently serves on the Teaching Tolerance Advisory Board. Liz is proud to share her 2019 TED Talk from "Education Everywhere" on building foundations of equity with young learners, and is the author of Start Here, Start Now: A Guide to AntiBias and AntiRacist Work in Your School Community with Heinemann Publishing.
She currently resides in Washington DC with her two bunnies, and teaches middle school.
You can connect with Liz on her website, TeachAndTransform.org, on Twitter at @teachntransform, or on Instagram at teachandtransform.