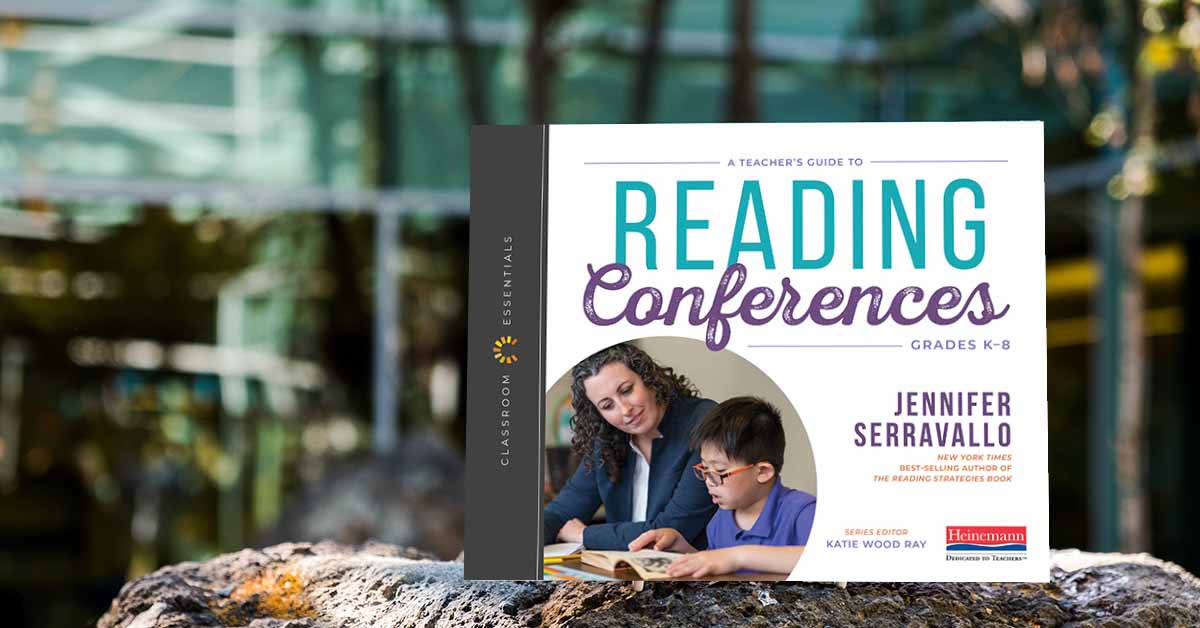 In the online resources for A Teacher's Guide to Reading Conferences, you will find a variety of note-taking forms and other documents that will help you get started implementing—or refining—reading conferences right away in your classroom. Each online resource is selected to specifically support the conferring work you'll be reading about in this book. You'll see references to them across the chapters.
The online resources also include nine video clips showing each conference type in action with students in grades K-8. In the "Watch and Read" section of each chapter, you'll be invited to watch a conference and then consider the important teaching moves captured in the video example. You'll also find a complete annotated transcript online that you can use to study the language of each conference more closely and learn more about the thinking that informed Jen's teaching moves.
Below is an example of the many conferring videos you have access to when you register your book online. Here, Jen confers with three students on strategies to help them recognize the feelings of characters in the books they read. You'll notice Jen taking notes while she confers. The note sheets she uses are included as part of the online resources for you to print and use in your own conferences. If you're looking for guidance, or simply want to follow along closely with the conferring videos, you can view the sheets filled out with Jen's notes like the ones below.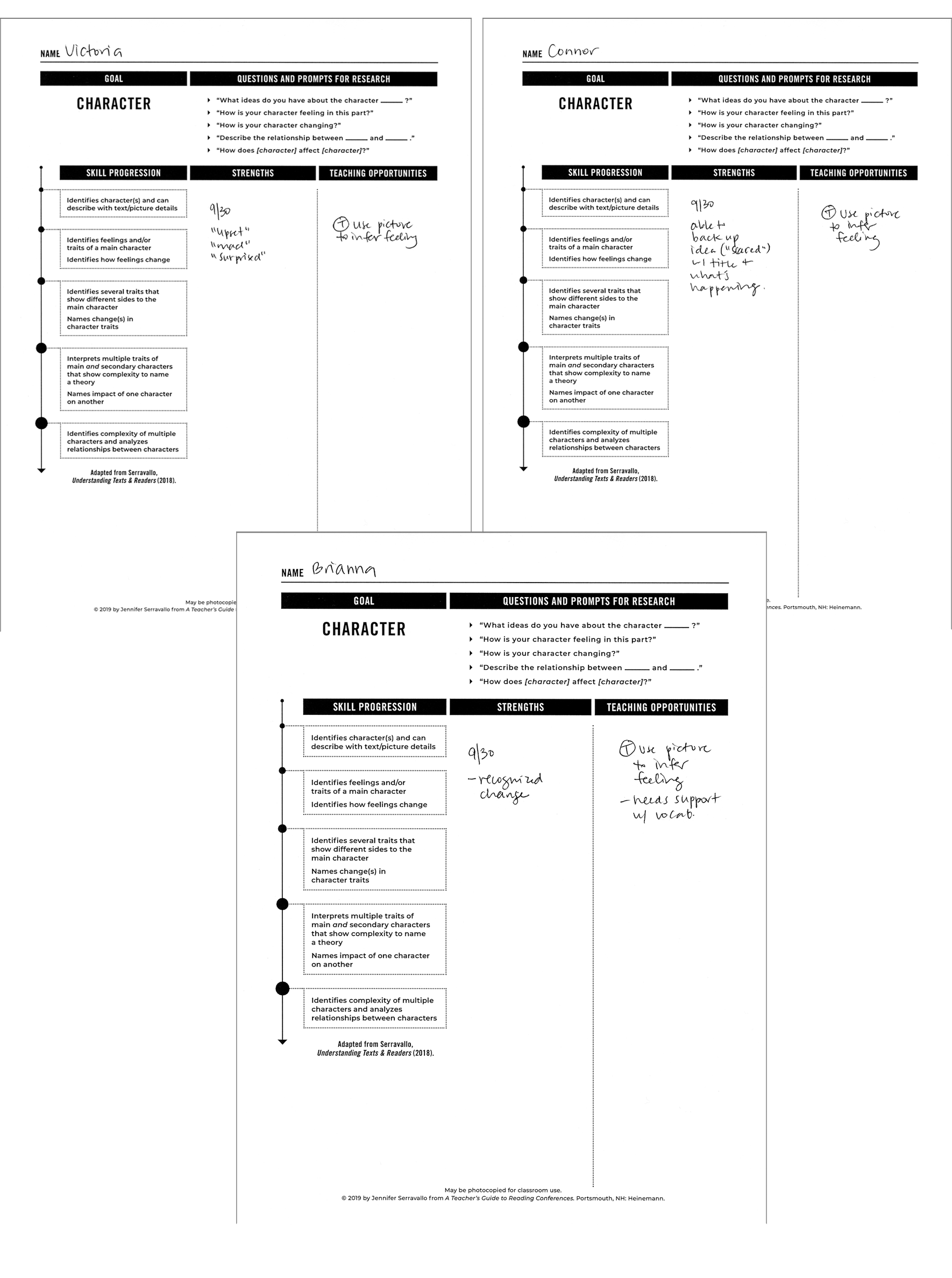 If you'd like extra support remembering the structure of different types of conferences, there are handy table tents you can print out and keep with you to remind you of the steps of each one.
All this and more is available to you when you register your copy of A Teacher's Guide to Reading Conferences online. Simply enter your email address and password (or click "Create New Account" to set up an account), enter the keycode provided in your book, and you'll be well on your way to engaging, strategy-focused reading conferences!
…
Learn more about A Teacher's Guide to Reading Conferences at Heinemann.com
---
Follow us on Instagram @heinemannpub to stay up to date on the latest books, your favorite authors, and upcoming events
---
Jennifer Serravallo is the author of New York Times bestseller The Reading Strategies Book as well as other popular Heinemann titles, including The Writing Strategies Book; Teaching Reading in Small Groups; Conferring with Readers; and The Literacy Teacher's Playbook, Grades K–2 and Grades 3–6. Her newest book is Understanding Texts & Readers. She is also the author of the On-Demand Course Teaching Reading in Small Groups: Matching Methods to Purposes where you can watch dozens of videos of Jen teaching in real classrooms and engage with other educators in a self-guided course.
Jen began her career in education as a teacher in Title I schools in NYC and later joined the Teachers College Reading and Writing Project at Columbia University. Through TCRWP and now as an independent consultant, she has spent over a decade helping teachers across the country to create literacy classrooms where students are joyfully engaged and the the instruction is meaningfully individualized to students' goals.
Jen holds a BA from Vassar College and an MA from Teachers College, where she has also taught graduate and undergraduate classes on urban education reform and children's literature.
Learn more about Jen and her work at www.jenniferserravallo.com, or connect with her at @jserravallo