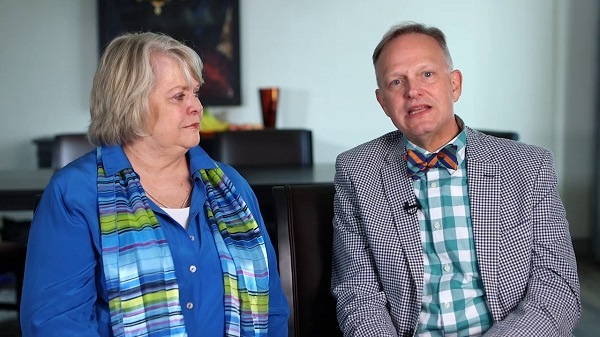 October is National Bullying Prevention Month. In today's blog, Lester Laminack describes his and Reba Wadsworth's motivations behind writing Bullying Hurts.
by Lester Laminack
On September 22, 2010 an 18-year-old man left his dorm room on the campus of Rutgers University and traveled out to the George Washington Bridge. He jumped. His wallet was found on the walkway to the bridge. His car, computer, and phone were found nearby. On September 29 his body was found in the Hudson River.
News of the suicide of Tyler Clementi broke my heart. I did not know this young man, but I grieved for him. When the circumstances surrounding his decision to end his life began to surface I ached for him. I knew the pain of teasing and taunting from elementary and junior high and high school years. But this was sparked by the actions of a college student. I ached at the thought of a college student finding sport and humor in an attempt to demean another human. I ached at the thought of Tyler having to deal with the discovery of the video. I couldn't shake the feeling he must have had and the moment of panic he surely endured. I understood the belief that he would never outlive the video and that his life would never be the same. I wish I could have talked with him at that moment to reassure him that he would indeed outlive this. But there was no one there for him that he believed he could turn to. He believed there was only one option.
No fewer than fifteen young people ranging in age 11 to 19 were reported to have ended their own lives as the result of bullying.

I called my friend and writing partner, Reba Wadsworth. Reba has been a teacher, a counselor and a principal across her career. Her counseling background has been my refuge many times across the years of our friendship. We talked a long time about this young man and the pain and betrayal he must have felt. That led us to a quick search of similar situations. We were devastated by the results of that single search. No fewer than fifteen young people ranging in age 11 to 19 were reported to have ended their own lives as the result of bullying.
At that time Reba and I were in the midst of writing another book (The Writing Teacher's Troubleshooting Guide), but we talked with our editorial team at Heinemann and expressed our desire to get involved. We told them we felt compelled to attempt to do something that would help teachers address the growing culture of bullying behavior in our schools. The decision was made to put "the troubleshooting guide" on hold and dive into this work with all our energy. Our research led us to believe that our best contribution would be to focus on ways to build community and a culture of kindness in our elementary schools. We held the belief that developing empathy for others in the earliest years is essential to healthy relationships between classmates. Developing empathy and an understanding of our common humanity was our starting point. From there we worked toward helping children in the elementary grades develop an understanding that no one gains by tearing down another human. Just imagine how things may have been different if Tyler's roommate had learned that truth in kindergarten.
♦ ♦ ♦ ♦
Lester Laminack is Professor Emeritus of literacy education at Western Carolina University. He is the author or coauthor of numerous books, including The Writing Teacher's Troubleshooting Guide, Bullying Hurts, and Reading Aloud Across the Curriculum.