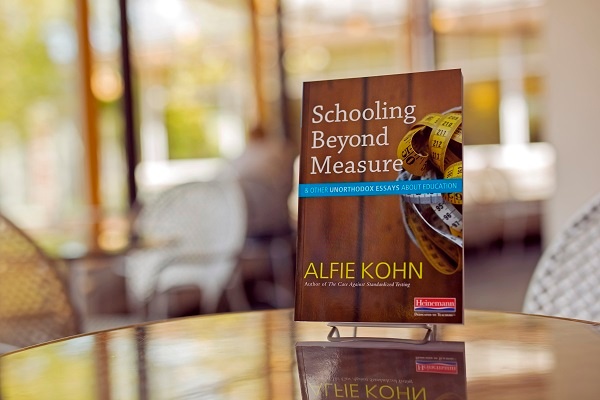 Recently, Tom Newkirk joined Alfie Kohn to talk about Kohn's new book, Schooling Beyond Measure and Other Unorthodox Essays About Education. In today's clip, Kohn talks about the flawed belief that the standards and testing movement is essential for helping the most disadvantaged students in our country. Rather, he argues, this focus on test scores does even greater harm to the schools and students that have the greatest need.
Watch the entire clip:
Thanks for reporting a problem. We'll attach technical data about this session to help us figure out the issue. Which of these best describes the problem?
Any other details or context?
message
Alfie Kohn's new book, Schooling Beyond Measure, is a collection of provocative and insightful essays that address big-picture policy issues as well as small scale classroom interactions. In it, he looks carefully at research about such topics as homework, play, the supposed benefits of practice, parent involvement in education, the alleged inferiority of U.S. schools relative to those in other countries, and summer learning loss—discovering in each case that what we've been led to believe doesn't always match what the studies actually say.
Click here to learn more about Schooling Beyond Measure and to read a sample from the book. Follow Alfie Kohn on Twitter @alfiekohn or visit his web site at AlfieKohn.org.
♦ ♦ ♦ ♦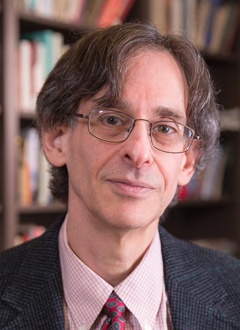 Alfie Kohn has been described in Time magazine as "perhaps the country's most outspoken critic of education's fixation on grades [and] test scores." The author of over a dozen books, he has helped shape the thinking of educators and parents for over two decades. Kohn has been featured on hundreds of TV and radio programs, including the "Today" show and "Oprah"; he has been profiled in the Washington Post and the Los Angeles Times, while his work has been described and debated in many other leading publications.