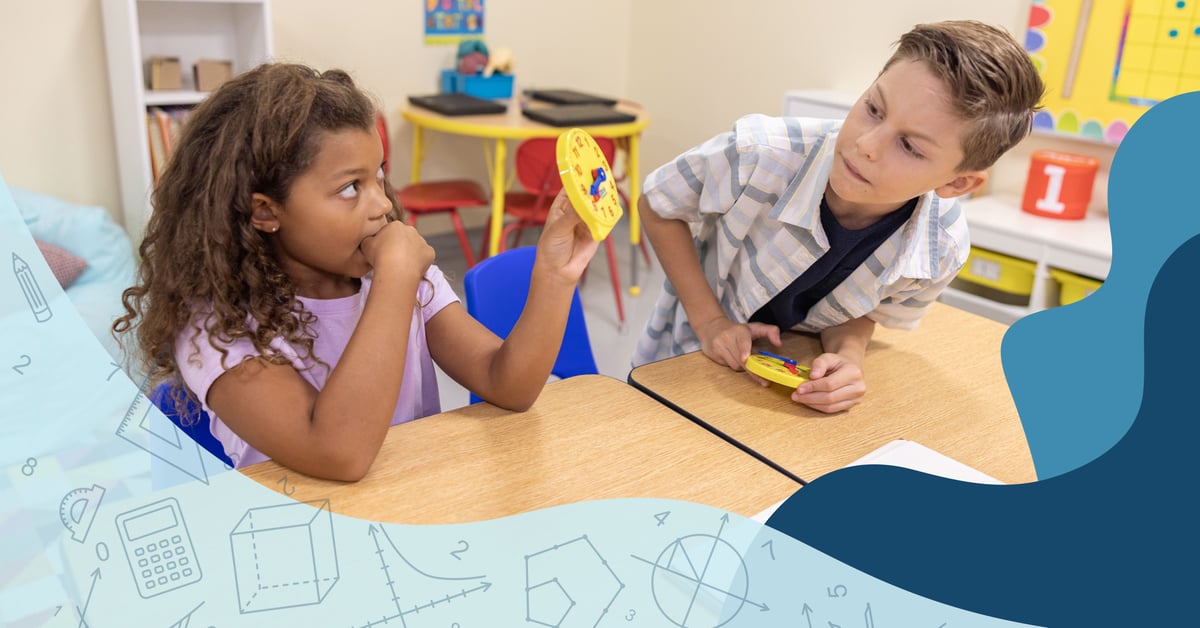 The National Council for Teachers of Mathematics (NCTM) Standards and two National Research Council reports (Adding It Up: Helping Children Learn Mathematics and How Students Learn: Mathematics in the Classroom) emphasized the need for students to discuss their mathematical thinking to increase understanding.

The Children's Math World (CMW) Research project carried out research to identify crucial aspects of such discussions and levels at which teachers could transition from traditional teacher-focused instruction to productive student-to-student discussion, monitored and supported by the teacher, and as recommended by the National Research Council reports. Researchers also sought to identify other features that could support effective discussions.
The term Math Talk was effective in communicating with teachers and students, and in achieving the focus on discussion. The vision was for Math Talk to be an instructional conversation directed by the teacher, but with as much direct student-to-student talk as possible.
Teacher and Student Action Trajectories
Math Talk is focused on developing the understanding of all students in the class. In true Math Talk, teachers create a Math Talk Inquiry environment and encourage constructive discussion of problem-solving methods through well-defined classroom activity structures based on four components of a Math Talk Learning Community, which include:
questioning

explaining math thinking

source of math ideas

responsibility for learning
There are also levels that summarize roles of the teacher and students:
Level 0: The traditional teacher-directed classroom with brief answer responses from students.

Level 1: The teacher is beginning to pursue student mathematical thinking. The teacher plays a central role in the Math Talk Community.

Level 2: The teacher models and helps students build new roles. Some co-teaching and co-learning begins as student-to-student talk increases. The teacher physically moves to the side or back to the room and directs from there.

Level 3: The teacher is a co-teacher and co-learner. The teacher monitors all that occurs and is still fully engaged. The teacher is ready to assist, but now is a more peripheral and monitoring role (coach and assister).
Learning Math Talk
Effective Math Talk cannot be implemented in a classroom overnight. A teacher must work students up to Level 3 Math Talk over time. It often takes two or three months to build a classroom up to Level 3 if students are not familiar with Math Talk from the start.
Finding Effective Math Talk Support
Opportunities to encourage and develop Math Talk are embedded in the daily lessons in Math Expressions, a balanced, research-proven Pre-K – 6 math solution. With inquiry-based, interactive instruction, it consistently keeps students motivated and progressing forward with various ways to actively engage in Math Talk, including:
Solve, Explain, Question and Justify at the Board
Step-by-step at the Board
Student Pairs
Small Groups
Whole Class Practice with Student Leaders


If you're interested in learning more, follow the link below to view Building Math Talk for Sense Making in the Classroom, a recorded webinar hosted by Dr. Karen Fuson, Program Author of Math Expressions and Professor Emerita at Northwestern University.
The blog was adapted from Math Talk and Helping Community by Dr. Karen Fuson.
---
Dr. Karen Fuson is the Program Author of Math Expressions and Professor Emerita of Learning Sciences, School of education and Social Policy, Northwestern University.