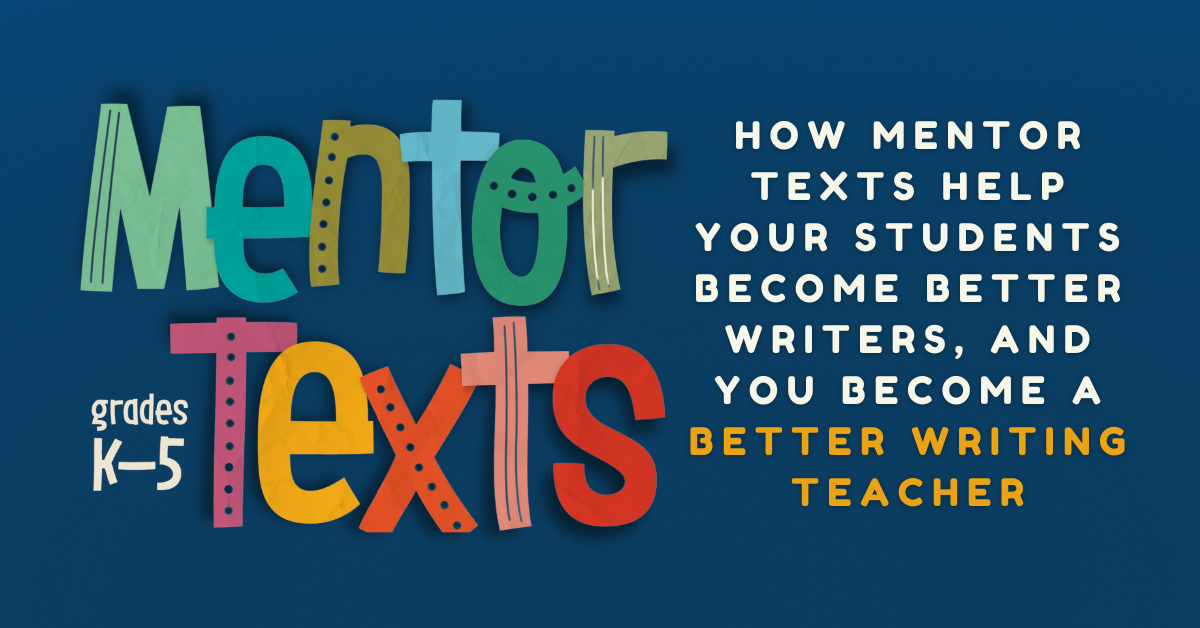 Mentor texts help students teach themselves about writing.
It's important to realize that no matter how good a writing teacher you are, you can't possibly teach your students everything they need to become good writers. There is just too much to learn about writing and not enough time for you to teach all of it, either in a unit of study, across a school year, or even during many years of writing instruction.
Writes educator Frank Smith (1983), "[W]riting requires an enormous fund of specialized knowledge which cannot be acquired from lectures, textbooks, drill, trial and error, or even from the exercise of writing itself."
How, then, will students manage to learn all they need to become good writers? Or continue to learn about writing even after they leave your writing workshop? The answer is to surround them with mentor texts! Just by hearing mentor texts read aloud, reading mentor texts to themselves, and looking at mentor texts that you project via a document camera or SMART Board, your students will learn about aspects of writing you haven't explicitly taught, as they continually read texts like a writer.
And, with your guidance, students will get better at reading like a writer during the time they spend in your writing workshop. They'll bring their improved ability to read like a writer into the future and will continue to learn about writing, even when they're not in a writing workshop—by finding and studying their own mentor texts.


Mentor texts enable you to teach writing descriptively.
Students aren't the only ones who benefit from mentor texts—you'll also benefit as a teacher from using them in your writing workshop. One of the challenges you face in your teaching is figuring out how to explain with precision something that writers do in texts. When you use mentor texts in your teaching, you have concrete examples at your fingertips. You can describe them for your students in mini-lessons, small groups, and writing conferences. This is enormously helpful for students, as they both see the example from a mentor text and hear you describe what the writer has done.
Using mentor texts to explain with precision how writers craft their texts is a very different approach to teaching writing. Traditionally, teachers have taught writing prescriptively. That is, they have told students what to do when they write in ways that are too general to be of use to students. Here are a few things teachers typically say about writing to students. Contrast these with the excerpts from texts that show what writers actually do when they craft their writing—and with how you could describe with precision what writers actually do when they compose texts: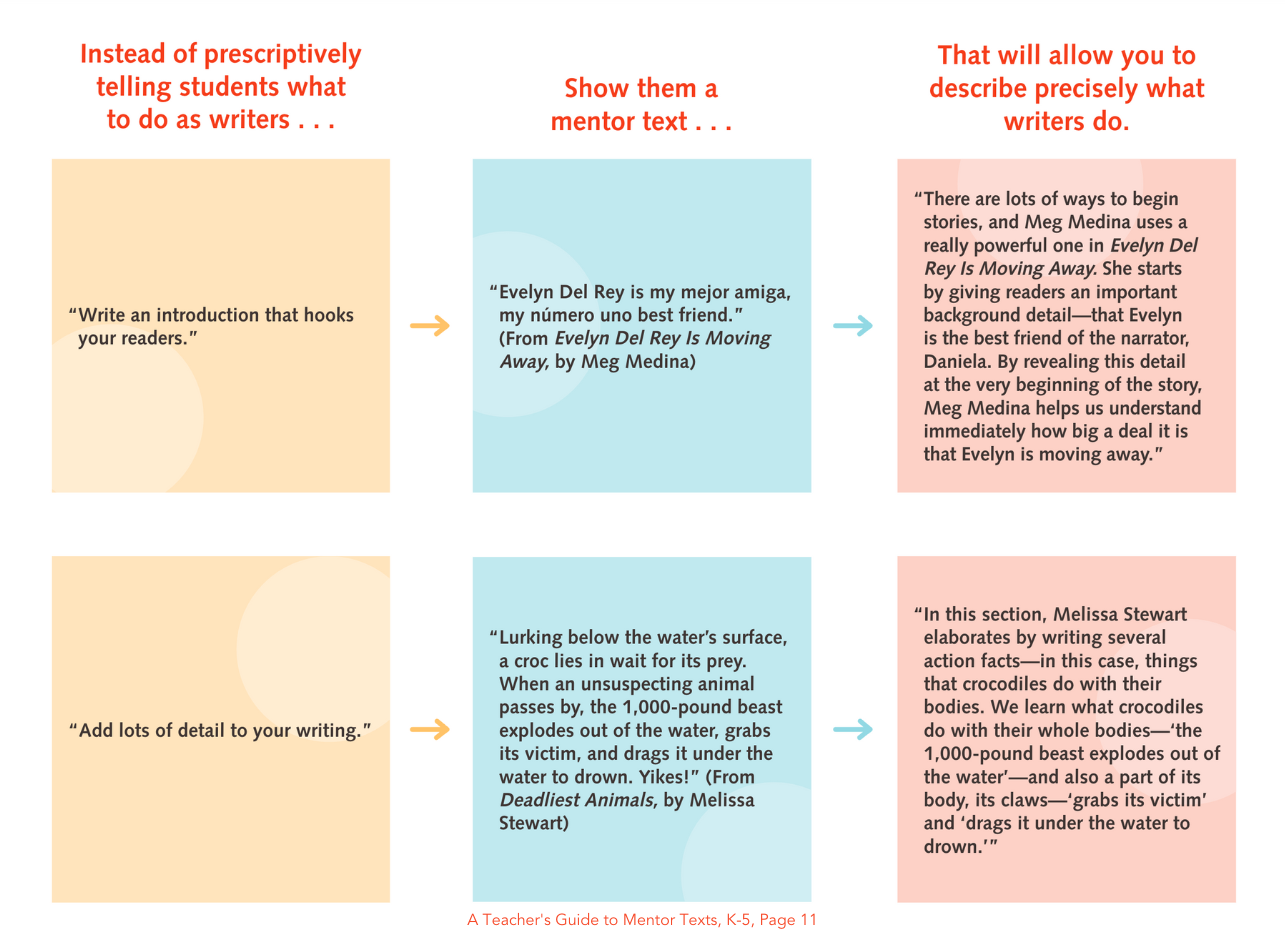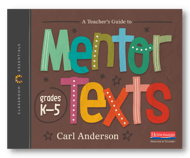 This blog is an excerpt from A Teacher's Guide to Mentor Texts, K-5 by Carl Anderson. Pre-order now at Heinemann.com.