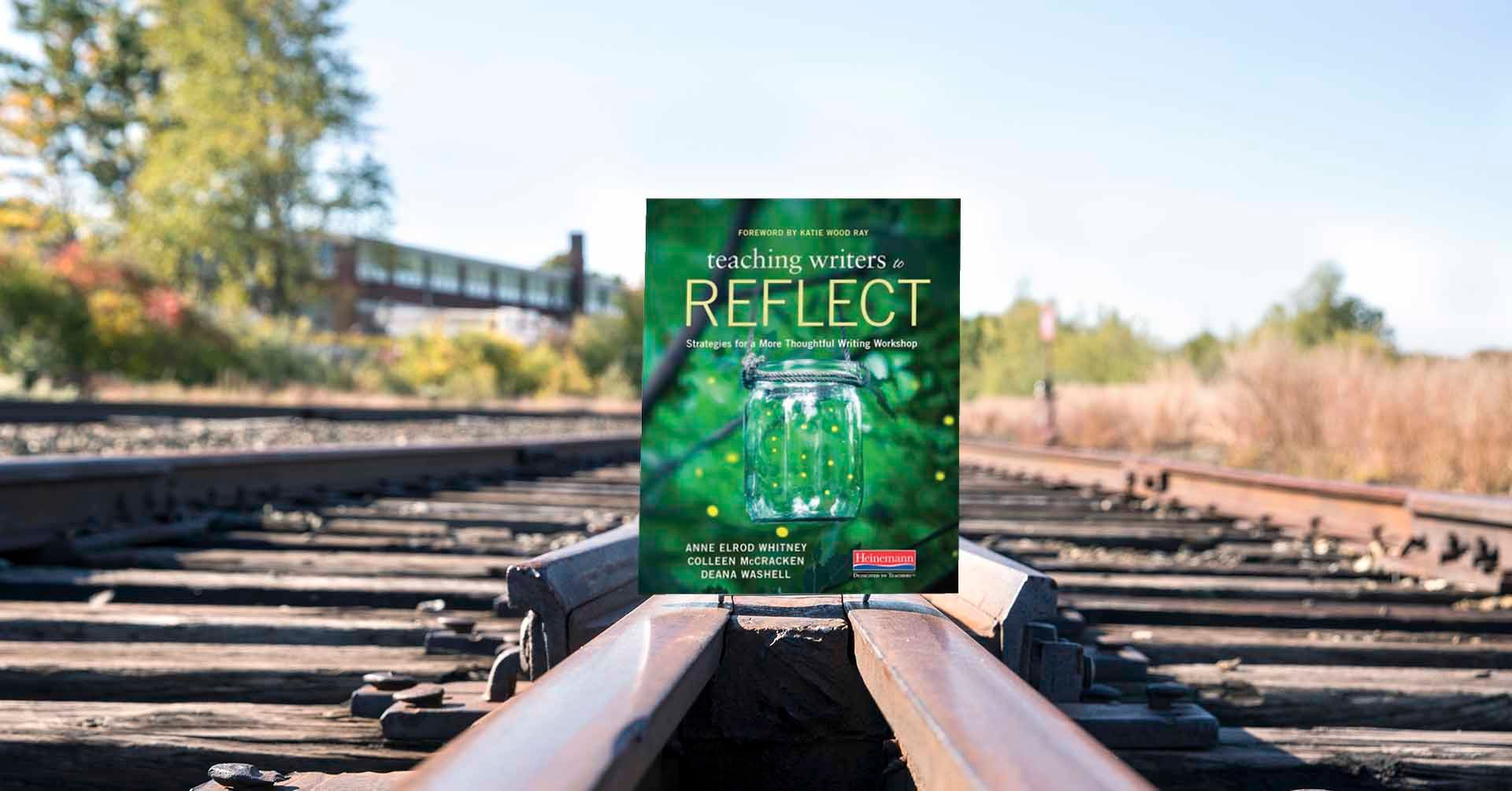 Having students reflect on what they are doing as they write is critically important to their growth as writers. But reflecting is really hard to do. It can sometimes seem to teachers like kids just aren't trying—like they could reflect, but they're not working hard enough to reflect. Anne Whitney, Colleen McCracken, and Deana Washell feel differently. They think that young kids can reflect and, once they know what it does for them, usually want to reflect. However, this doesn't mean they know how to reflect. We need to teach reflection, not just expect reflection.
There are three key components to teaching reflection:
Remember what they have practiced.
Describe what they have practiced, acquiring metalanguage for talking about writing.
Act upon this information for next time, when writing again.
Reflection helps students to know what they are doing in writing and why—and thus to learn from what they are doing. Where once we sometimes felt like we were dragging kids
through a series of writing units, now it's more often the case that we're scrambling to add time to our writing plans because the kids have more they want to do. While we still have the full range of writers, from reluctant to eager, many of our former tough cookies are now our most avid writers. And we see results not only in their willingness but also in the texts that they produce.
…
Learn more about Teaching Writers to Reflect at Heinemann.com
---
Follow us on Instagram @heinemannpub to stay up to date on the latest books, your favorite authors, and upcoming events!
---
Anne Elrod Whitney (top) is Professor of Education at the Pennsylvania State University. Colleen McCracken (center) is a second-grade teacher and Deana Washell (bottom) is a third-grade teacher at Easterly Parkway Elementary School in State College, Pennsylvania.