The Heinemann Resource Support Team is here to help educators who are looking to purchase Heinemann Curricular or Intervention Resources but do not have the funding available to do so. Our new Grant Assistance portal provides the support you need to apply for grants. Click here to visit. This post takes a look at a grant with an upcoming application deadlines.
Sony Corporation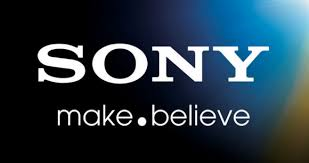 Sony welcomes requests for support throughout the year within the guidelines set forth. There is no grant application form. Requests must be submitted in writing and should include the following information:
A brief, written description of the organization on official letterhead, including its legal name, history, activities, purpose and proof of registered 501(c)(3) non-profit status
History of previous support from Sony
The amount being requested, if applicable
A description of the purpose for which the grant is requested
Review and Evaluation of Grant Requests
If the request is within Sony's Giving Guidelines and available funds permit consideration of it, the organization may be asked to provide more complete information before a decision is made.
Notification of grant request approval or regret will be made in writing within one month of the receipt of all proposed materials. We do not respond to telephone follow-ups.
Since the Company receives funding requests far in excess of its annual grants program budget, we must often decline support to worthy organizations and programs. Such a response does not reflect, in any way, a negative appraisal of the prospective organization or the value of its programs and services.
⇔ ⇔ ⇔
The Heinemann Resource Support Team is available for you. To contact them, please call 800.541.2086, ext. 1110, or visit the inquiry support page.