The Heinemann Resource Support Team is here to help educators who are looking to purchase Heinemann Curricular or Intervention Resources but do not have the funding available to do so. Our new Grant Assistance portal provides the support you need to apply for grants. Click here to visit. This post takes a look at The School Funding Center and GetEdFunding.
The School Funding Center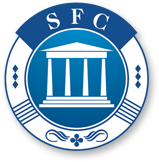 SFC Helps Schools Find Grants (license fee required)
Our database contains every grant available to every school in the U.S. If your school really needs money, you need to subscribe to this school grant database. It contains every federal, state, foundation, and corporate grant available. It is updated every day to provide you the freshest links and the most current information possible. The School Funding Center now offer more than 300,000 school grant opportunities worth over $25 billion.
Visit the School Funding Center here.
GetEdFunding


GetEdFunding is a curated collection of thousands of grants and awards that grows by the day, all selected through the prism of relevance to today's educational institutions. Although thousands of generous corporate contributors, foundations, and other organizations recognize the need to support education, not all of them are included in this resource. In an effort to save educators time and frustration, a minimum requirement of inclusion in the collection is the willingness to accept Letters of Inquiry and unsolicited applications.
GetEdFunding is created by educational professionals, for educational professionals.