The Heinemann Resource Support Team is here to help educators who are looking to purchase Heinemann Curricular or Intervention Resources but do not have the funding available to do so. Our new Grant Assistance portal provides the support you need to apply for grants. Click here to visit. The Foundation Center is in today's grant spotlight.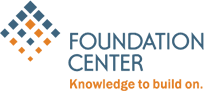 In his book I'll Grant You That: A Step-by-Step Guide to Finding Funds, Designing Winning Projects and Writing Powerful Grant Proposals, Jim Burke mentions The Foundation Center (www.fdncenter.org). Foundation Center offers the most extensive resource for information about nonprofit foundations that offer money specific to their interests (e.g., literacy). It also offers abundant support resources to help you give your application the edge it needs to win."
Foundation Center is the leading source of information about philanthropy worldwide. Through data, analysis, and training, it connects people who want to change the world to the resources they need to succeed. Foundation Center maintains the most comprehensive database on U.S. and, increasingly, global grantmakers and their grants—a robust, accessible knowledge bank for the sector. It also operates research, education, and training programs designed to advance knowledge of philanthropy at every level. Thousands of people visit Foundation Center's website each day and are served in its five library/learning centers and at more than 450 Funding Information Network locations nationwide and around the world.
♦ ♦ ♦ ♦
Pamela Foley is a Resource Support Representative at Heinemann. She has eleven years of publishing industry experience. Pamela is pleased to work with our customers in the upper Midwest out to the Pacific Northwest.
Contact her here: Pamela.Foley@Heinemann.com