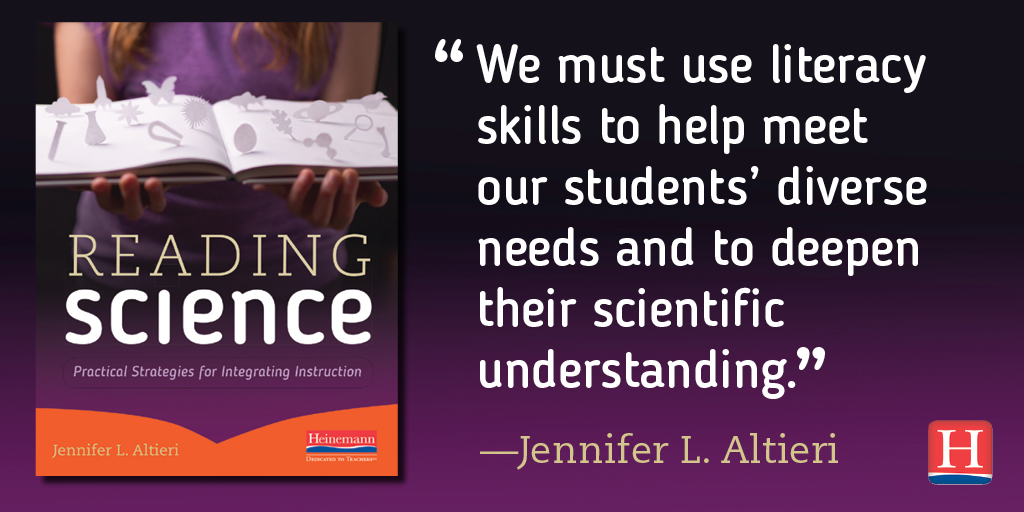 By Jennifer Altieri, adapted from her new book, Reading Science: Practical Strategies for Integrating Instruction
We know that the images our students encounter often require that the reader not only examine the information in a visual representation but also draw inferences from it (Fang 2004; Lemke 1998). Just as students need strategies for comprehending the written word, they must be taught how to comprehend images and synthesize the information they gain from the images with that which they gain from words in the text they are reading. As we work with our students, we can review comprehension strategies they currently use with words and discuss which ones can also work with images. Here are five reminders about how we read and gain information from the words in a science text—and how that relates to "reading" images:
1. Reading is rarely quick and easy.

Often we must read and reread words in a science text in order to gain meaning. Likewise, we must also use that same philosophy with reading images. We must take the time to view and review images. As we do this, we must think about the information in the text and how it relates to the image.
2. Comprehension requires monitoring.

If we read something, and it doesn't make sense, we stop. The goal of reading words is to make sense, or meaning. The same is true with images. When we look at images, the images must also make sense and fit in with what we are reading. If they don't make sense, then we must go back into the text and image and search for meaning. We can't just continue on with our reading.
3. We read science text to gain information.

Our purpose is to take away information when we read science text. Therefore, we need to focus on what we are reading. This differs from the narrative texts we read purely for fun, where we want to become part of the story experience. Therefore, we have to remember we are reading scientific images for information, which typically means few distractions and a focus on analyzing the information in the images.
4. We look at the bigger picture.

If we don't understand every word we read, we look at what we do know and see if we can determine what the unfamiliar words or phrases mean. Likewise, we can look at images and figure out what we do know. Then we can try to fill in the parts that are unfamiliar using information from the text.
5. We read critically.

We don't take words at face value, and likewise, we want to examine images we encounter to make sure that the author is not trying to sway us through information in the image. Are our eyes drawn to certain aspects of the image because of emotional words in the text or the use of color or font? Has an author altered the labels or axes on a graph to present a misleading result?
Along with interpreting images themselves, our students need to be able to synthesize the information in the image with the information they gain from words. For example, as a student reads through a science text and comes to an image, the student must first focus attention on the image and then be able to go back to the text and understand how the information from that image relates to the rest of the text.
♦ ♦ ♦ ♦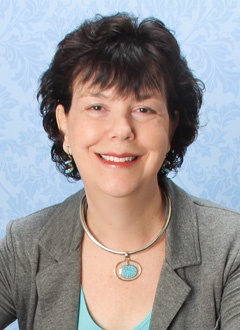 Jennifer Altieri (@JenniferAltier1) has been a teacher, reading consultant, and is currently associate professor of literacy at Coastal Carolina University. The author of multiple books and a frequent presenter at conferences, Jennifer is passionate about developing readers, writers, and thinkers through content literacy.