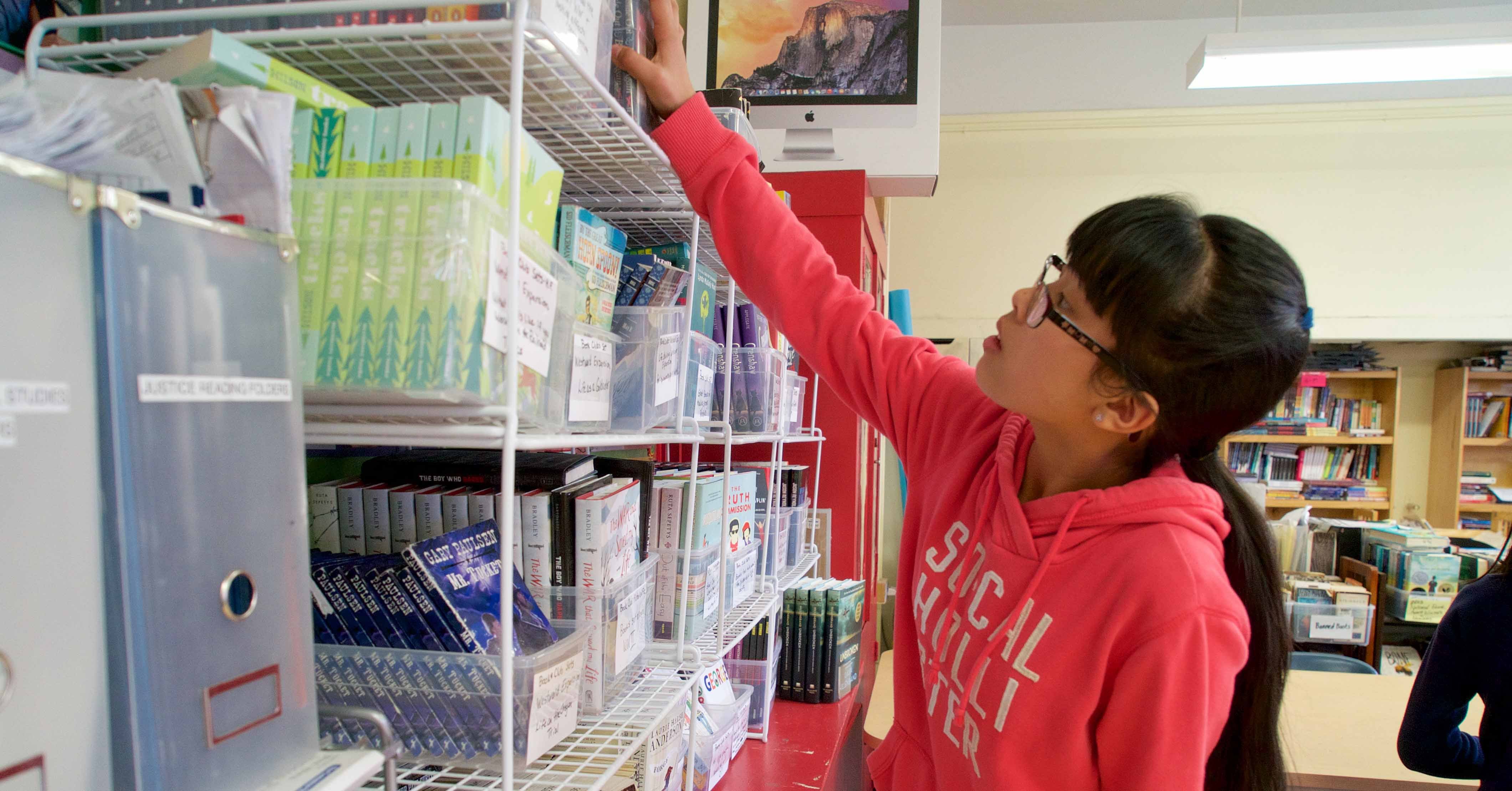 Do you remember reading nonfiction, as a kid? You may remember nonfiction reading as something you did mainly as part of a research project. Perhaps you skimmed and scanned through articles or reference books, searching for the information you needed and taking notes on interesting facts. Maybe you were assigned certain chapters to read and then were quizzed on the content.
Only recently has nonfiction for children and young people gone through a transformation into something much more than reference material for research purposes. Now, beautiful nonfiction texts abound, designed to be read from cover to cover, and to be read for enjoyment and entertainment just as often as for the facts and information.
Author Melissa Stewart has written more than 180 science-based books for children so she knows a thing or two about nonfiction texts. Recently she wrote for School Library Journal about five kinds of nonfiction. Stewart describes each of the Five Kinds of Nonfiction in some detail, and gives examples for each type. Here's a quick summary of her work:
Traditional
These are the books that come to mind for many of us - expository writing, or "all about books" were once the only kind of nonfiction that lined the shelves of most classroom libraries. These texts tend to offer a general overview of a topic.
Browsable
The most familiar examples of this kind of nonfiction text include "Eyewitness" books (published by DK) and Guinness World Records. These books are filled with interesting facts, pages packed full of trivia, detailed pictures, and surprising information.
Narrative Nonfiction
These are books that do two jobs - they tell a story with characters, setting, and a narrative plot AND they also teach information.
Expository Literature
These informational texts are expository in nature, but are carefully crafted, polished texts that are designed to be engaging, interesting, and even beautiful--not just informative.
Active Titles
These books might include how-to books geared toward young readers, recipe books, or crafts and are designed to get readers involved in a project or an activity.
Stewart and other experts ask us to take a look at our nonfiction classroom collections and consider:
Do you have enough nonfiction in your classroom library?

How varied is your nonfiction collection in content and topics?

Does your nonfiction collection reflect the interests, backgrounds, and identities of the children in your classroom and beyond?

Does your collection include books from all five kinds of nonfiction?
Consider your nonfiction collection in your own classroom, as well as the way that you use nonfiction texts with your students. Do you read aloud nonfiction for enjoyment? Do your students know how to approach different types of nonfiction reading with different strategies?
---
Each Wednesday night at 7:30 pm EST the Teachers College Reading and Writing Project hosts a Twitter chat using the hashtag #TCRWP. Join hosts Katie Clements @clemkat and Melissa Stewart @mstewartscience to chat about nonfiction reading.
Not on Twitter? Take Heinemann's free Twitter for Educators course here.
---
Elizabeth Moore, literacy consultant and coauthor of two books in the Units of Study for Teaching Writing and Units of Study for Teaching Reading series, has been a first grade teacher, fifth grader teacher, literacy coach, and lead staff developer at TCRWP. She has also served as an adjunct instructor in the Department of Curriculum and Teaching at Teachers College, Columbia University. Currently she lives in the mountains of northern Vermont where she finds adventure around every corner.
She can be found writing on Two Writing Teachers and on Twitter at @BethMooreSchool