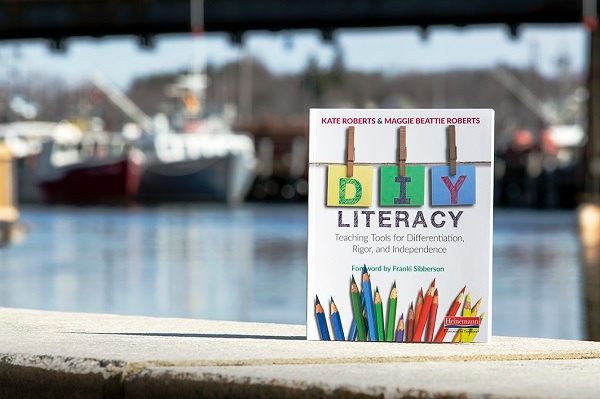 "In our teaching, we have faced impossible moments, those times when our inner teacher voice says, "it can't be done!" Maybe it was that kid we couldn't seem to reach---the one for whom we had tried everything we knew on our own to help but had yet to turn the corner. Or maybe it was a moment after a unit when, even though the unit seemed to go okay, we were depleted and unable to muster great energy for the next unit beginning the following day. "There has to be something to make this easier," we thought."
"As literacy consultants, we have never seen teachers work harder than we do now. And we have watched teaching tools help them feel as though all of their hard work is worth it. In part, the tools help get traction going with teaching and learning. In larger part, the tools inspire kids to work as hard as we are. These tangible, colorful, personalized offerings of our teaching are individual gifts to students. They communicate the message of I see you. I see your next steps. Let me help you. Here is this. Teaching tools invite kids in on the work of the class in a way that is tailored to them, allowing students to take control of their learning and do it themselves."
…
The above has been adapted From DIY Literacy by Kate Roberts and Maggie Beattie Roberts
---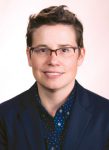 Growing up, Kate Roberts swore to never become a writer or a teacher. She became both and is very grateful that fate did not listen. Kate is coauthor (with Maggie Beattie Roberts) of DIY Literacy and of Falling in Love with Close Reading (with Christopher Lehman) . Each is informed by her experiences as a middle school language arts teacher in Brooklyn, as a literacy coach, and, currently, as a staff developer with the Teachers College Reading and Writing Project. Her work with students across the country has led her to believe that all kids can be insightful, academic thinkers when the work is demystified, broken down, and made engaging. To this end, she has worked nationally and internationally to help teachers, schools, and districts develop and implement strong teaching practices and curriculum. Kate is the author of two produced plays, one undiscovered young adult novel, and coauthor of the blog "indent" (kateandmaggie.com). She lives in the same Brooklyn neighborhood she taught in so that she can keep tabs on her old students.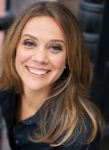 Maggie Beattie Roberts is coauthor (with Kate Roberts) of DIY Literacy. As a staff developer with the Teachers College Reading and Writing Project, Maggie is committed to helping teachers tap into the power of their own deep engagement in reading and writing. Maggie has led research and development to help teachers use digital literacy and technology, including popular media, as an alternate way to help young people grasp fundamental concepts; she has also pioneered new work in content-area literacy. Maggie began her career in the heart of Chicago, and pursued graduate studies in the Literacy Specialist program at Columbia University's Teachers College. She is a frequent speaker at national conferences, and leads school- and city-wide staff development around the country.
Follow Kate and Maggie online. Twitter: @TeachKate @MaggieBRoberts Blog: KateAndMaggie.com