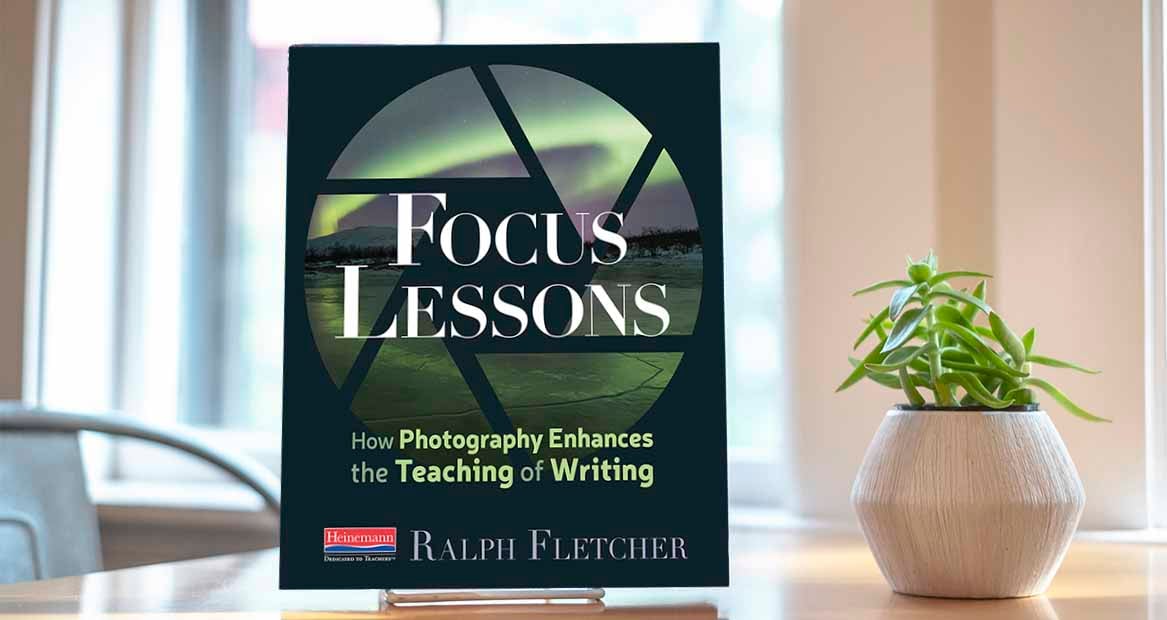 Photography is important in and of itself. We may tend to think of photography as a fringe subject, a creative elective taken by high school students, but it's much more than that. Like it or not, the world is becoming increasingly visual. The students in our classrooms write the stories of their lives via the photos they take every day with their smartphones. This is a sea change in our culture—we ignore it at our peril. It behooves us to deepen our knowledge of photography.
There are strong links between photography and writing. This is true in substance and process, as well as language. The world of photography provides a visual, concrete language (angle, focus, point of view, close-up, panorama) that is enormously helpful in teaching writing. Lo and behold, we may discover that students are already familiar with this terminology. It makes sense for teachers to bring this visual language into the writing classroom.
There's a great deal of overlap between the craft of photography and the craft of writing. It turns out that photography can illuminate the craft of writing and help us understand it in a whole new way.


How to Use These Lessons
The craft lesson is a pithy, streamlined, high-quality approach with practical ideas that stretch young writers. These lessons draw on the photographic world and build on links between photography (images) and writing (text). They apply to photography and writing and, hopefully, illuminate them both.
Each craft lesson has been designed to fit into the minilesson portion of your writer's workshop. Here are a few suggestions about how to use them:
Take a few minutes and read the lesson ahead of time. It will work best if you've got a clear grasp of the lesson's arc and flow.
First talk to students about what the craft element looks like in photography. The actual text is intended as a guideline for the lesson—not a script to be read out loud. Use language that feels comfortable to you.
Show students the photograph(s) in the lesson. After they have looked at it, give them a few minutes to turn and talk about what they see.
Segue from the craft element in photography to what this element looks like in writing. This transition may feel bumpy at first, but after the first few lessons you and your students will get used to it.
Read aloud the writing sample found in the Writing Connection part of the lesson.
Invite students to experiment with the craft element in their writing.
Below, check out a sample craft lesson from from Focus Lessons:
Capturing Arresting Detail
Young writers often take a "soft focus." They write in generalities and don't pull in close. In fact, a story about an everyday event—eating lobster, putting a worm on a hook, wiping the face of your baby brother—can come alive if the writer pulls in close and uses precise description.
In my young adult novel, The One O'Clock Chop (2007), the main character is digging clams when he pulls something heavy from the bottom. It turns out to be a (gulp) dead body. I decided to pull in close to describe it:
I'd never seen a dead body before, and the drowned corpse looked pretty gruesome—the too-white skin, the man's tongue hanging out like a strip of wide, soggy ribbon. There was a strand of seaweed on the chin. I stared at the mouth. (7)
The first seven words are literally true. I wanted to "write small," but I had never seen the corpse of a drowned person, so I had to use my imagination. What would the skin look like? The tongue?
Elizabeth, a fifth grader, went on a trip to visit her great-grandmother in Guatemala. Notice the vivid detail she uses to make the story come alive.
I woke to the smell of tortillas being made. I slowly stepped onto the cool tile floor as I crept around the wooden dresser and out the door. I went into the kitchen to find Mama Lita, my great-grandma, making tortillas with my mom. Mama Lita saw me in the corner and asked (in Spanish): "Do you want to help me make tortillas?" I nodded and hurried into the kitchen. She explained the process. I tried to keep up with her but couldn't since I didn't understand Spanish that well. Instead, I watched her carefully and put together bits and pieces . . . I helped her make them, slowly putting one ingredient in after the other, and laughing with her as she told jokes.


Tips to Share with Young Writers
Reread your writing and look for one or two places where the writing
needs details to help the reader can picture what's going on. What details
could you add that would strengthen it?
Crack open general words like fun, stuff, presents. Use specific words
instead: arm wrestling, a brand-new baseball glove, the lingering smell
of fried onions in the kitchen. The writing becomes beautiful when it
becomes specific.
If you can't remember specific details about an event, give yourself permission
to invent them. I did that many times when I wrote Marshfield
Dreams: When I Was a Kid (2015) and Marshfield Memories: More
Stories About Growing Up (2018).
Use tiny details to reveal larger truths. "The bigger the issue, the smaller
you write." Richard Price, novelist and screenwriter, shared this advice
during a graduate writing class I took with him many years ago. These
wise words inspire me even today.
…
The above has been adapted from Focus Lessons by Ralph Fletcher. Learn more at Heinemann.com
---
Follow us on Instagram @heinemannpub to stay up to date on the latest books, your favorite authors, and upcoming events!
---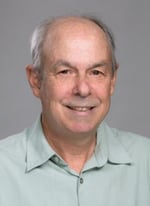 Ralph Fletcher has been a mentor to teachers and young writers everywhere. He has helped hundreds of thousands of teachers understand the importance of letting go and trusting their writers. Ralph's professional books are part of this tradition.
His newest book, Focus Lessons, helps teachers use the natural links between writing and photography to enhance their instruction. Another recent title, Joy Write, explores the value of giving students time and autonomy for the playful, low-stakes writing that leads to surprising, high-level growth.
Learn more about Ralph at his website RalphFletcher.com and follow him on Twitter @FletcherRalph.