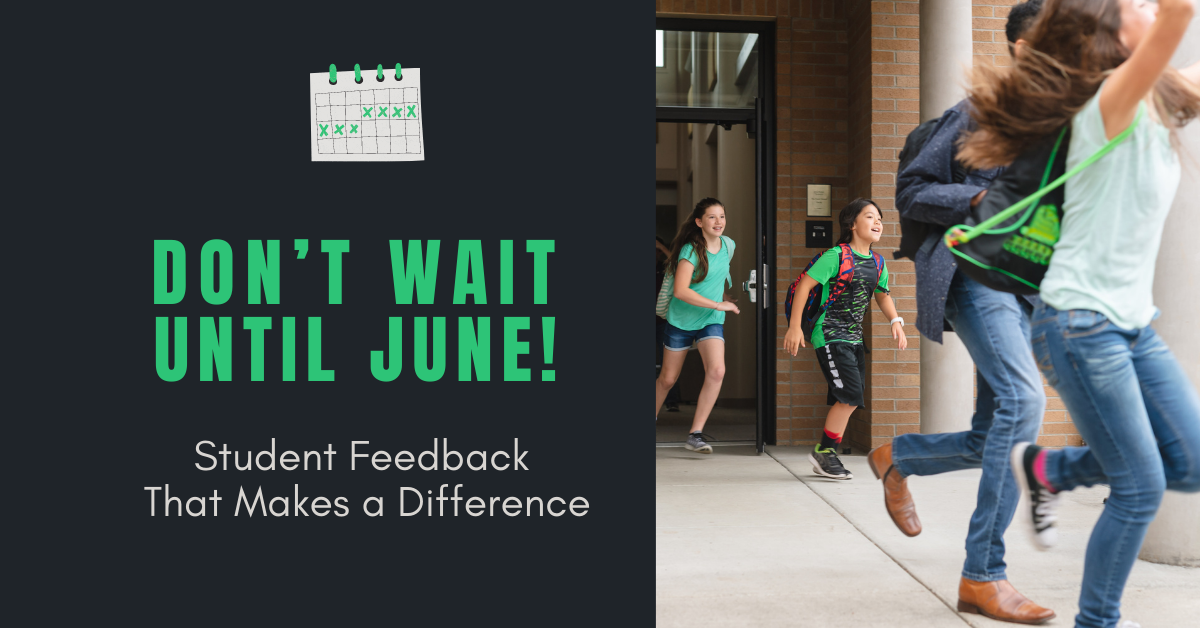 Why wait until the last week of school for thoughtful suggestions, surprising insights, heartening praise, and frank critiques in a survey? Do it now! Create a student-friendly set of questions and get feedback while there's still time to make relevant adjustments—not to mention to bask in students' compliments when you need them the most, not when summer vacation is days away.

Make your surveys brief and ask for feedback that makes a difference. In other words, ask to hear the hard stuff. Those bits stand to impact your teaching in the most important ways.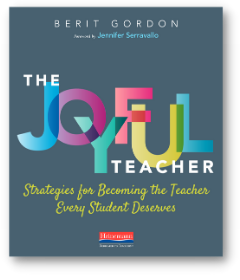 Include questions that get to students' sense of safety, value, and fairness; their grasp of content; interest in the materials and assignments; and more. Some questions to use and adapt are:
What is hard and what is easy about the class/content?
When and how have you felt shut down or celebrated by the teacher or classmates?
When and how do you feel your voice matters?
Are assignments fair? Why or why not?
What do you like about this class? What don't you like?
What do I do that helps you understand what we're learning? What gets in the way of understanding?
What else should I know?
Make sure to include a version of this question: "What else should I know?" Trust me, this helps you discover enlightening and surprising feedback.

Announce that these are for your eyes only, and that you will use their answers to help you be a more effective teacher. Anonymous surveys might elicit greater honesty, but they also prevent you from following up with specific students on what they need.

Model what a helpful answer looks like. But let it go when their answers aren't the work of a skilled diplomat. Read between the lines. "Pop quizzes suck," can be just that—who likes a pop quiz, especially if you're unprepared? But think deeper—are pop quizzes getting in the way of students wanting to be part of your class?

Don't read these at the end of a long day when a negative comment might be harder to hear. Put on your Teflon suit and remember students might not have much experience tactfully or clearly expressing their needs.

Look for repeated responses, not outliers. When students answer consistently regarding any concern or frustration, that's important. Start there for immediate impact. Let students complete these in class, not as homework. Sit apart so they won't worry you are checking their answers. Thank them for their feedback.

After reading results and making a plan for adjustments to your class, explain that the changes are based on their feedback. Let them know that you listened. Remind them their voices are important to you and that they don't need to wait for the next survey to give you constructive feedback.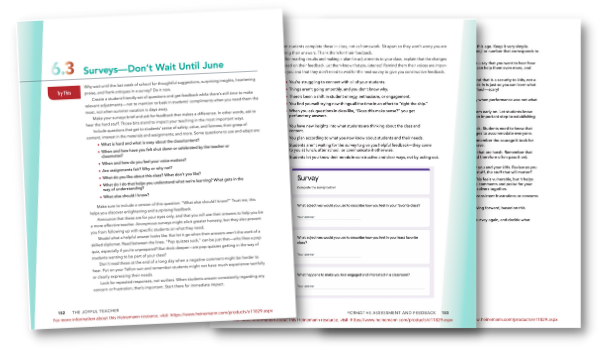 To learn more about The Joyful Teacher visit Heinemann.com.

---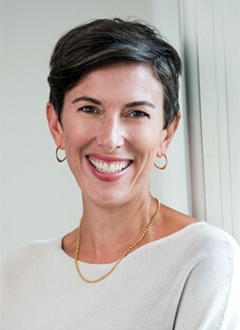 Berit Gordon brings many years of teaching experience in New York City schools as well as in the Dominican Republic to her literacy coaching work. She is a graduate and former instructor at Teachers College, Columbia University. Berit is the author of No More Fake Reading, which offers solutions for boosting stamina, joy, and skills among adolescent readers. Whether running workshops, leading literacy coaching sessions, or working in classrooms, Gordon strives to help students fall in love with reading and writing, and to lay the groundwork so they are experts at both for life. She lives with her family in Maplewood, New Jersey.

You can connect with her on her website at BeritGordon.com or on Twitter @BeritGordon.