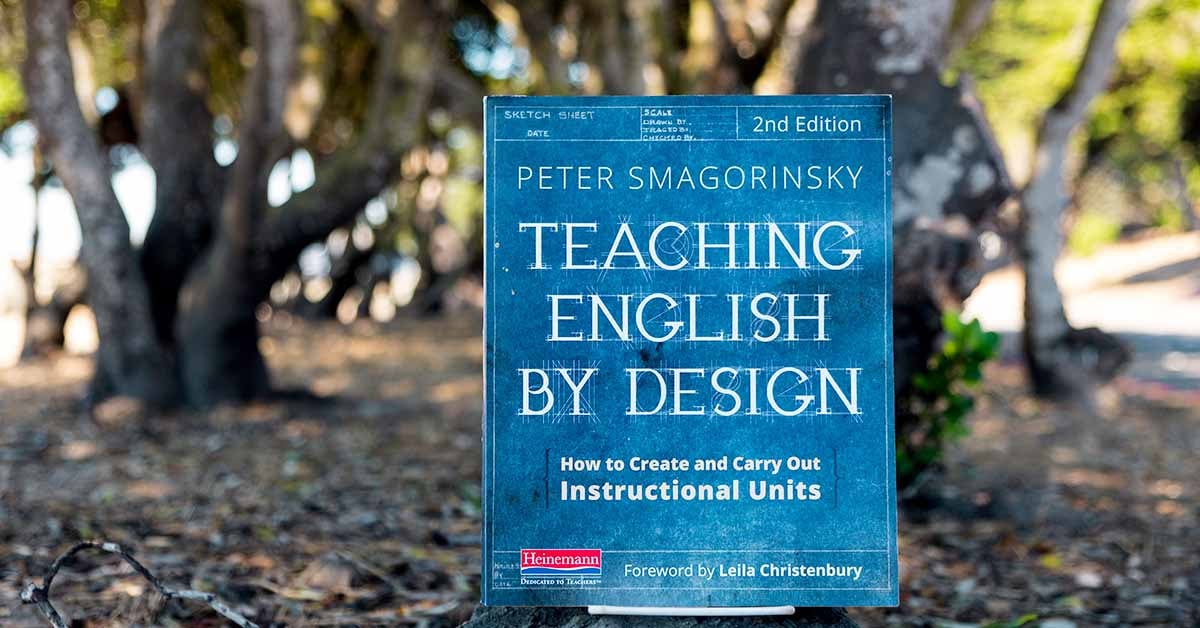 In Teaching English By Design, Peter Smagorinsky outlines a way to plan a conceptual unit of instruction: a period of classroom time that you devote to a particular topic. Some possible categories for conceptual units are a theme, such as progress or coming of age; an archetype or culturally recurring character type or situation, such as the trickster or the journey; an author, such as Toni Morrison or Shakespeare; a literary period, such as the Harlem Renaissance or British Restoration: a movement, such as transcendentalism or postcolonialism; a region, such as the British Lake poets or Southern fiction; a reading strategy, such as understanding irony or identifying fake news; and a genre, such as the detective novel or science fiction.

If you learn how to plan in units, your teaching will have continuity and purpose for students. You will also relieve yourself of the burden of planning day to day. If your classes are well planned and interrelated, you will be able to focus on other aspects of teaching in your daily instruction. If you do not plan ahead, each night will require you to think of something new to do for each class the next day, perhaps till after midnight. To teach well and to stay healthy, after all, you'll need a good, restful night's sleep.
To talk about teaching and learning, Smagorinsky employs the metaphor of construction. This construction occurs concurrently at two levels. At the teaching level, you will be a builder of curriculum, of a classroom community, of conceptual units. Building requires tools, materials, plans, and methods of building. Your unit design, then, is described as a process of construction that engages you in purposeful, and at times collaborative, activity.
When you teach with this level of engagement and passion, your students will know, and they will show their appreciation and respect in ways that surpass just about any sort of fulfillment you can imagine.
•••
Learn more about Teaching English by Design at Heinemann.com
---
Peter Smagorinsky is the coauthor of The Dynamics of Writing Instruction (2010) and author of Teaching English by Design (2007). Peter taught high school English from 1976 to 1990 in public schools outside Chicago and now teaches in the program in English Education at The University of Georgia. In 2007 he was presented with the UGA Graduate School Outstanding Mentoring Award in Humanities and Fine and Applied Arts. Peter is the author or coauthor of numerous books and articles, including the Heinemann title Reflective Teaching, Reflective Learning, which he coedited in 2006.