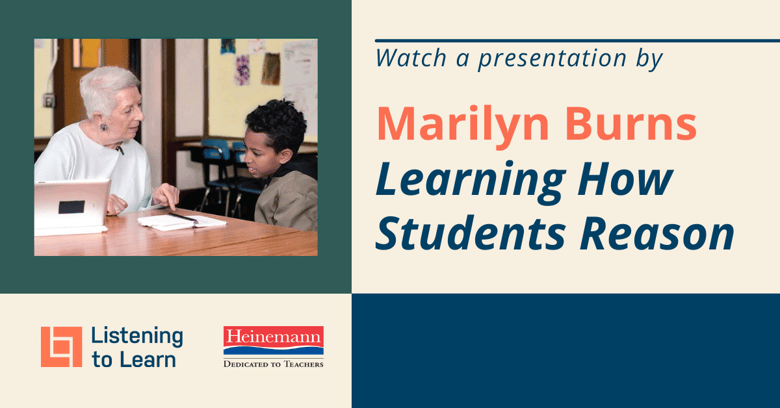 On September 21st, Heinemann hosted a Facebook Live Event featuring Marilyn Burns, who gave educators a closer look at Listening to Learn, a new K--5 digital interview tool. Marilyn walked us through just how Listening to Learn reveals students' mathematical reasoning so that teachers can plan instruction that meets all students' needs.
We invite you to watch the video below to learn more about Marilyn's perspective on why reasoning is so important, and for a first-hand look at how the math interviews in Listening to Learn help teachers assess student understanding.
You can learn more about Listening to Learn at ListeningToLearn.com or at the links below
---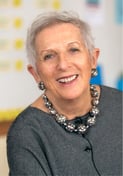 Marilyn Burns is one of today's most highly respected mathematics educators. Over the course of almost sixty years, Marilyn has taught children, led professional development sessions, spoken at conferences, contributed to professional journals, written a dozen books for children, and created more than twenty professional development publications for teachers and administrators. She is also a co-author of Do The Math, which is now available from Heinemann.