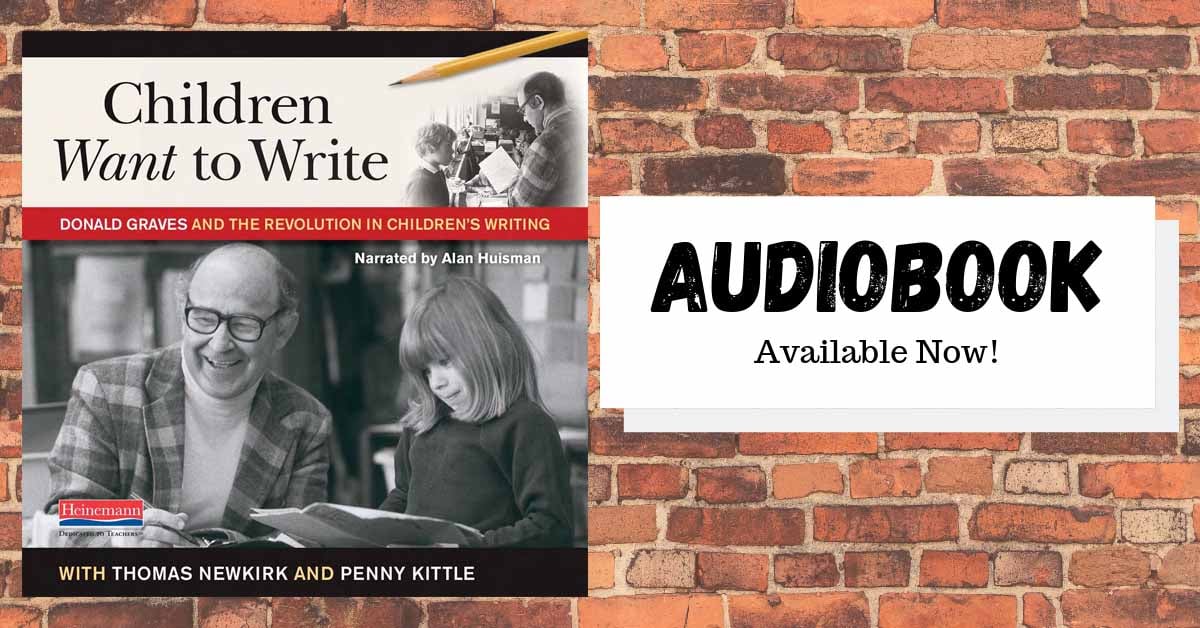 Heinemann is pleased to announce the latest addition to our growing line of audiobooks, Children Want to Write: Donald Graves and the Revolution in Children's Writing.
Children Want to Write, narrated by Thomas Newkirk, Penny Kittle, and Alan Huisman, is a collection of Donald Graves' most significant writings that illuminates his research and his inspiring work with teachers. This collection allows you to see this revolutionary shift in writing instruction-with its emphasis on observation, reflection, and approaching children as writers.
Listen to a preview of the audiobook below:
---
Additionally, be sure to listen to one of Don Graves' most celebrated and influential works, The Enemy is Orthodoxy, narrated by Alan Huisman:
---


As Heinemann continues to grow in the audiobook world, more audiobook retailers (including libraries) will be added in the coming weeks. Stay tuned for more audiobook options from Heinemann, coming later this year!
…
Check out our audiobook page! Have a suggestion? Let us know at: audiobooks@heinemann.com