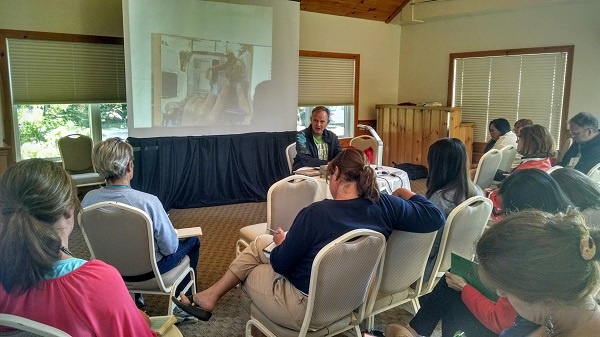 Follow along via Twitter and the Heinemann blog of Heinemann's 8th Annual Boothbay Literacy Retreat led by authors Kylene Beers and Bob Probst. Each year, educators from across the country travel to Boothbay to work with colleagues and literacy experts on issues of reading and writing. During the week, days start early and end late as we work in small and large learning communities, focusing on critical questions. See below for tweets from day three of the event. We're using the hashtag: #bblit15.
More information on this event here.
Kylene and Bob will be hosting a Pacific Coast Literacy Institute this August. The event will take place in San Diego, California. More information here.
SEE THE TWEETS FROM DAY THREE BELOW: